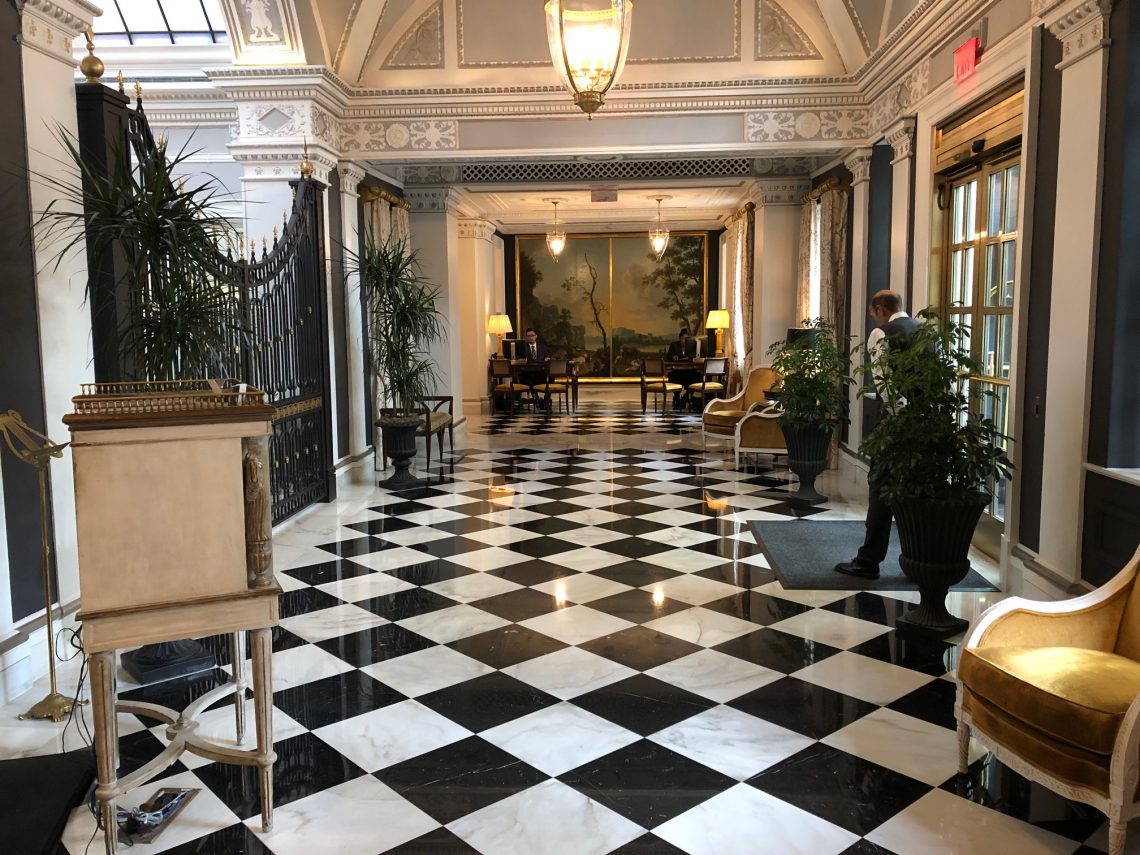 The Jefferson (Washington, DC) | Fall 2019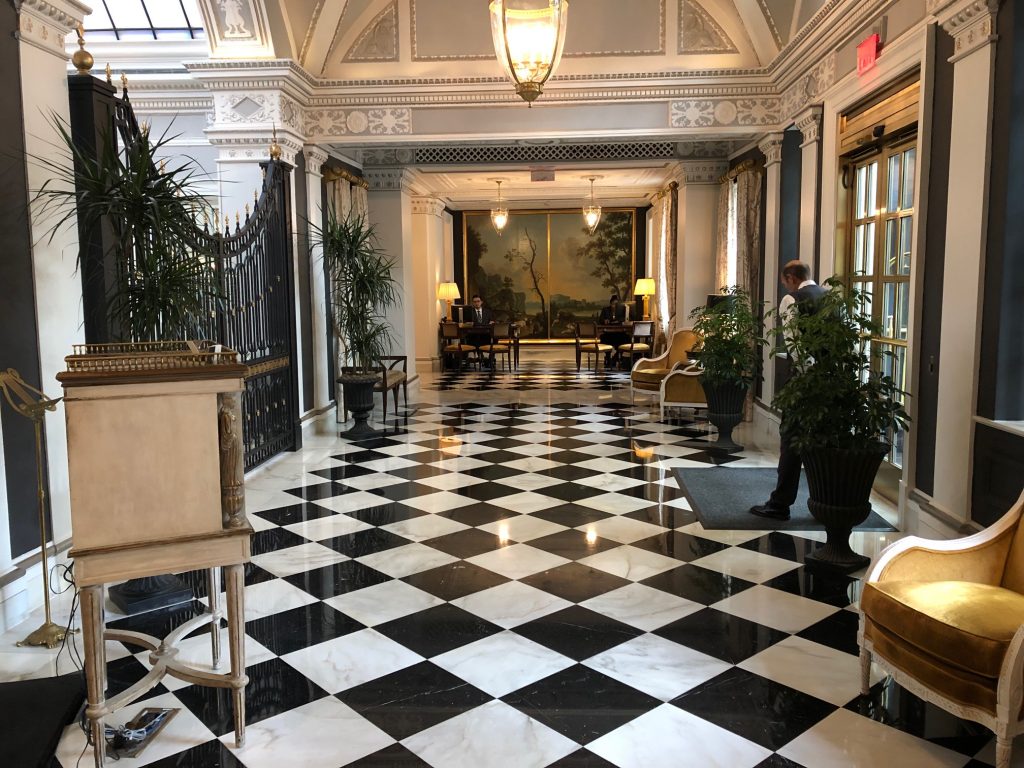 Once again, business took my husband and me on the road. Or should I say on the rails? We tend to fly more often than not these days, but on this trip, we took an Amtrak train roundtrip to Washington, DC. We worked a little and played a little―what a fantastic time we had.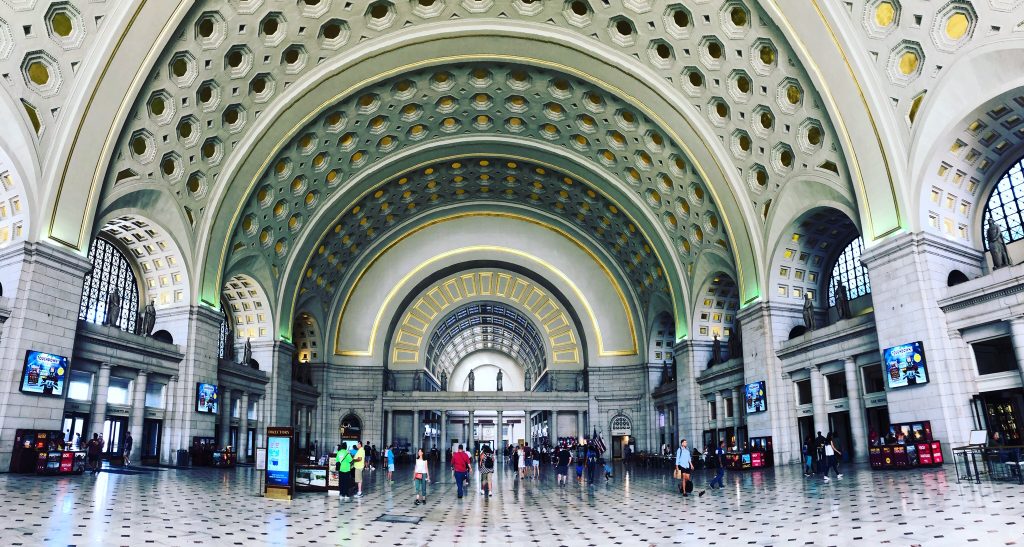 For the business end of the trip, we stayed at a mammoth chain hotel. I tend to believe (with few exceptions), no matter how good the brand, 1,000+ rooms are impossible to manage impeccably―thus, high-quality service is virtually unattainable. This chain proved once again to be the rule, not the exception, sadly for us (and our poor colleagues).
Not to worry―per my suspicions, I decided to extend our trip one last night somewhere special. After hours of research, it was not the Ritz nor the Four Seasons, but a little boutique hotel named the Jefferson that won out.

Let's Begin with the Positives
Located four blocks north of the White House, the Jefferson is gorgeous boutique hotel fashioned in the Beaux-Arts design. With a distinctly European and Washingtonian flare, the hotel pays homage to Thomas Jefferson and his passions: fine dining, antique furnishings, curated art, and a noteworthy collection of books. The hotel proudly displays nine framed original documents bearing Thomas Jefferson's signature alongside its front desks.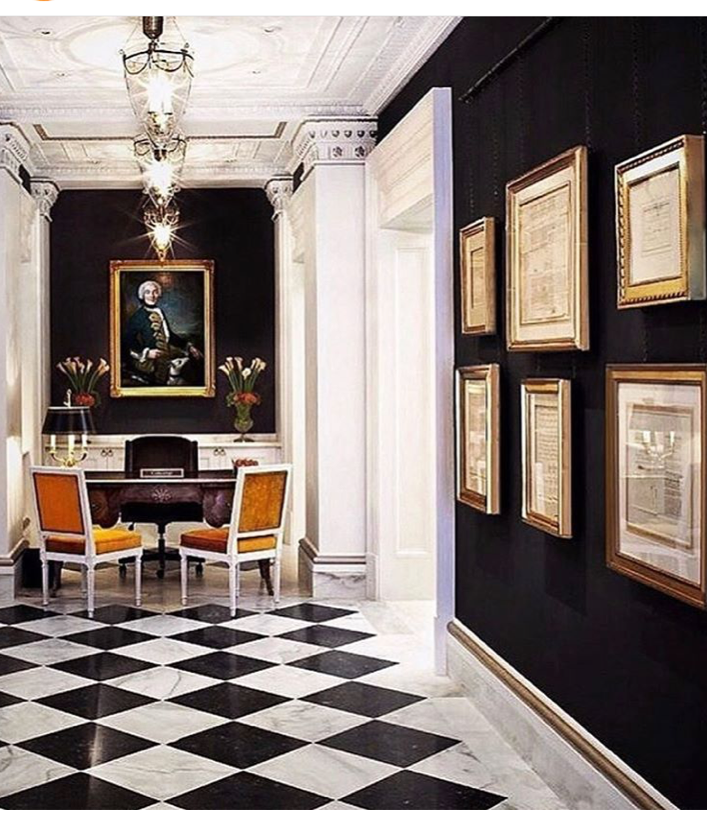 With only 99 rooms, the Jefferson offers a Michelin award-winning restaurant, Plume, a lovely upscale piano bar, Quill, and a spa. The hotel has received a number of accolades (in addition to the Michelin star), including Travel + Leisure's #1 Best Hotel in Washington, DC: 2017, 2018, and 2019.

Lest you think that with all of this outstanding service, the place is stuffy―it is not. We had the most amusing time carrying on with Michael, our bartender extraordinaire at Quill. My husband had the Bartlet, made with pear-infused mezcal. I had what might have been the best Tito's and club I've ever enjoyed: the perfect glass for vodka, filled with the most perfect ice cubes, a large seedless lemon wedge, and a paper straw. To accompany, a fresh glass bottle of club soda with every cocktail (I may have had a few).

Much like Las Ventanas, there is nothing they haven't thought of. An iPad plays orchestral music when you enter your room (also the most convenient tool to order room service or book any hotel reservation
― though the iPad is not new, their functionality in many hotels is). There's also a beautiful large tub with accompanying bath salts and comfy robes, impeccable turndown service, and other features. Should you choose to skip a tour of DC, you do not have to leave the hotel to enjoy afternoon tea, a spa treatment, or a sing-along at their piano bar. And if that isn't enough, their prices are to die for―an overnight stay will only cost you in the $300 range.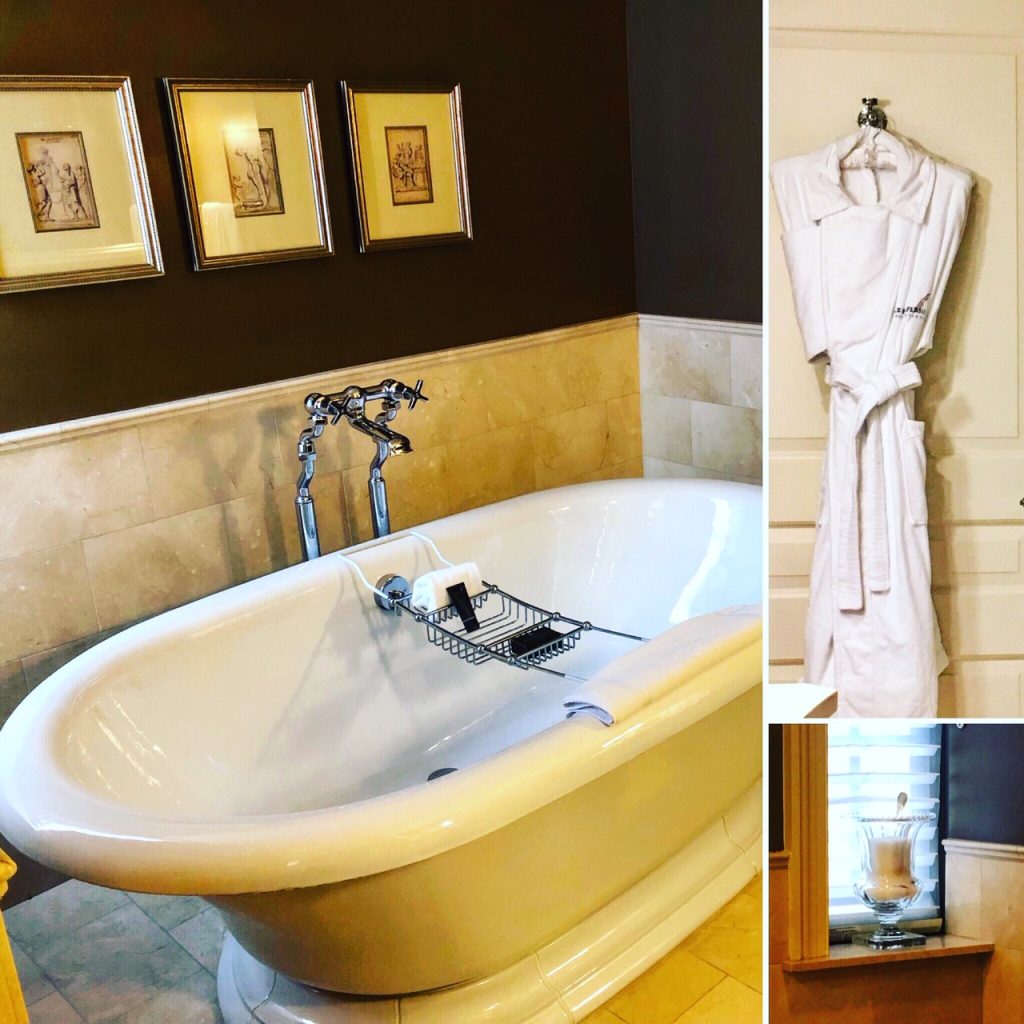 The Jefferson also had some fun with the twentieth anniversary of the Emmy award-winning television series: The West Wing. Regardless of your politics, the show was famed for championing bipartisanship. Ainsley Hayes, a Republican strategist working in a Democratic White House, hilariously received the Steam Pipe Distribution Venue for an office. For the anniversary, the Jefferson lovingly recreated her office. Ainsley's handwritten to do list included: Find Leo. (Sob.)

Dinner at Plume was also next level. I cannot say enough about how beautiful the space is with a vaulted ceiling, chandeliers, and ornate architecture and décor that is truly stunning. Their three-course prix fixe is only $106―what would be a ridiculously low price tag in the metropolitan region we call home. And yet, the ambiance, food, and presentation were stellar. We had:

Diver Sea Scallop | Hokkaido Pumpkin | Mandarin | Saffron Clam Velouté
Truffle Risotto | Slow-Cooked Amish Egg | Vacche Rosse Parmesan
Lobster "Gratiné" | Summer Vegetables
Cervena Venison Rack | Apple | Black Preserved Walnut | Bay Leaf Jus
Honey Marzipan Croustillant | Grapefruit Caviar | Pine Nuts | Ice Cream
Chocolate Bar | Brownie | Milk Chocolate Crémeux | Cocoa Nibs Ice Cream

The next morning, we chose to sleep late and have breakfast brought to us. We enjoyed our favorite eggs Benedict―a regular for my hubby and the lobster version for me. We devoured breakfast in our robes while watching the Sunday morning political shows―this is how we do DC.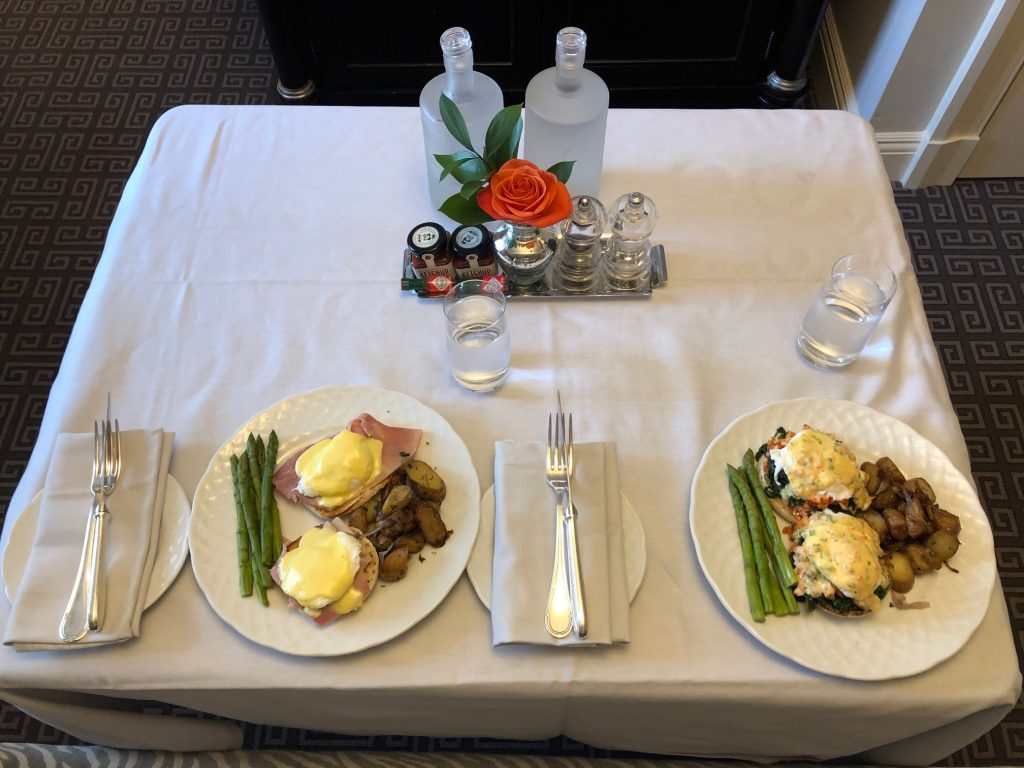 For Your Consideration

This is the first post I've written since starting Carrying-On where I literally struggled to think of anything one might consider before staying here. The Jefferson repeatedly exceeded our expectations. However…

We had an 8 p.m. reservation for our dinner at Plume. After a day of carrying on in Georgetown, and saving our stomachs for our Michelin-star dinner, we arrived ravenous. They served us delicious gougères, a lovely bread basket with olive oil and three kinds of butter, and an amuse bouche.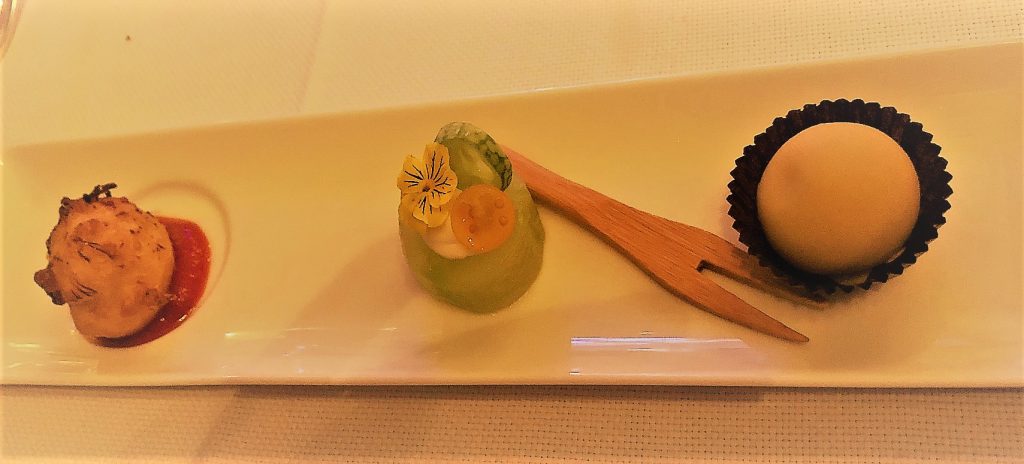 While this was tasty, I was ready for my truffle risotto. Three glasses of champagne later (am I complaining?―not really), our first course arrived at 9 p.m. Admittedly, this is commonplace in Europe, but a little on the slow side by my standards.
Also, my husband and I are two rare birds who do not like sweets very much and rarely eat dessert. Our simple solution when the meal includes dessert (or if we are still hungry) is to share a cheese plate. Unfortunately, there was nothing savory for the third course. This was not a hardship; we somehow survived enjoying the honey marzipan and chocolate bar―both of which were fantastic.
My only regret of our stay is that we did not have longer to enjoy the Jefferson and all of its offerings.
And so, we just decided to treat ourselves with a Christmas gift of a return visit. For an astonishing $255 per night, we can enjoy the same, lovely grand premier king room and hopefully a little more for this next visit.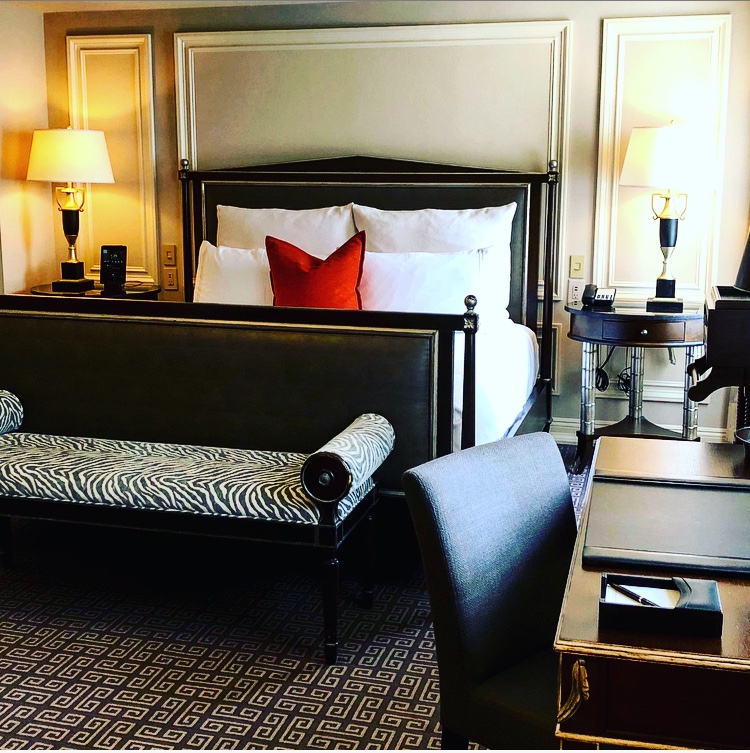 If You Go
Unless you're on business and in need of better Wi-Fi, Accela is not worth double the price tag (it's honestly not a first class experience). A regular ticket will get you there in almost the same amount of time.
Try to be patient: Amtrak's website is incredibly buggy.
Enjoy all the Jefferson has to offer. Be sure to check out the hotel's incredible meeting spaces. I am already vying to have a future board meeting there.