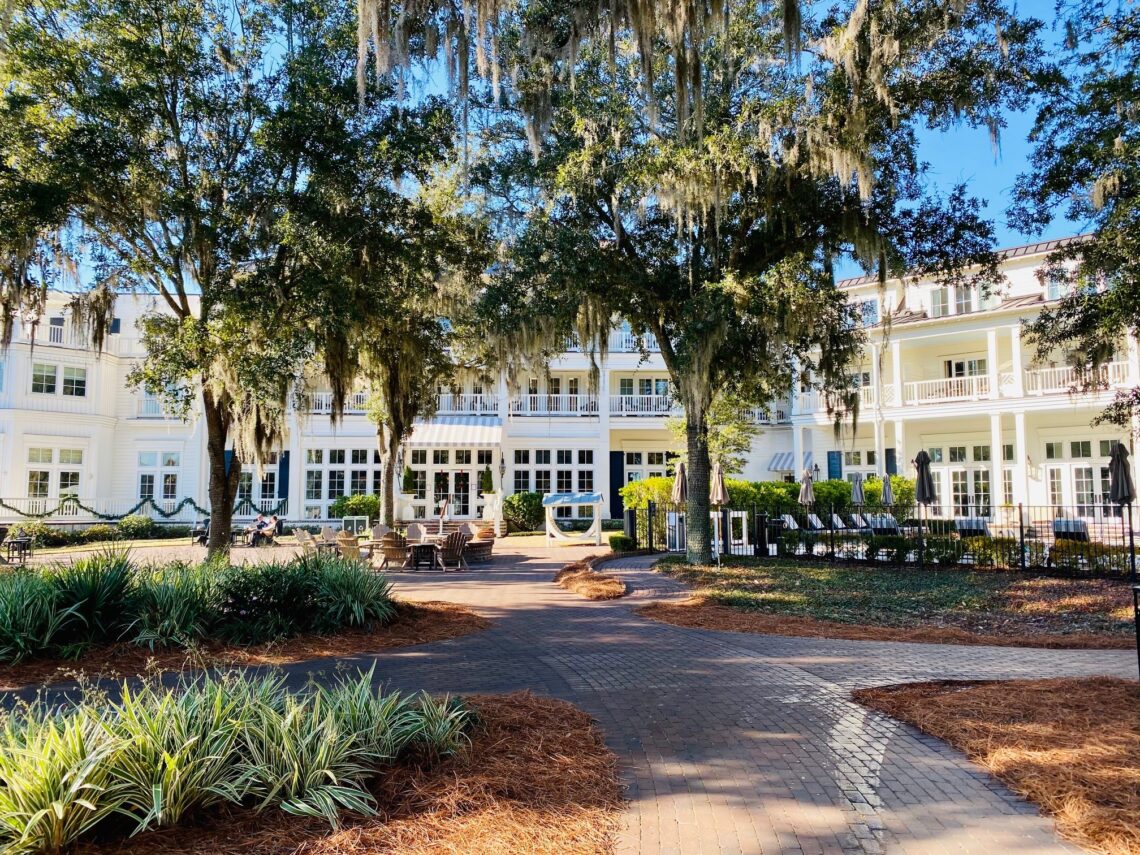 Montage Palmetto Bluff (Blufton, SC)
The Journey Continues.
"If there's ever a zombie apocalypse, this is where we're coming," I exclaimed to my husband from the balcony of our room at Montage Palmetto Bluff. In the beforetimes, this would have been a dramatic statement to make. Recently, um… not so much.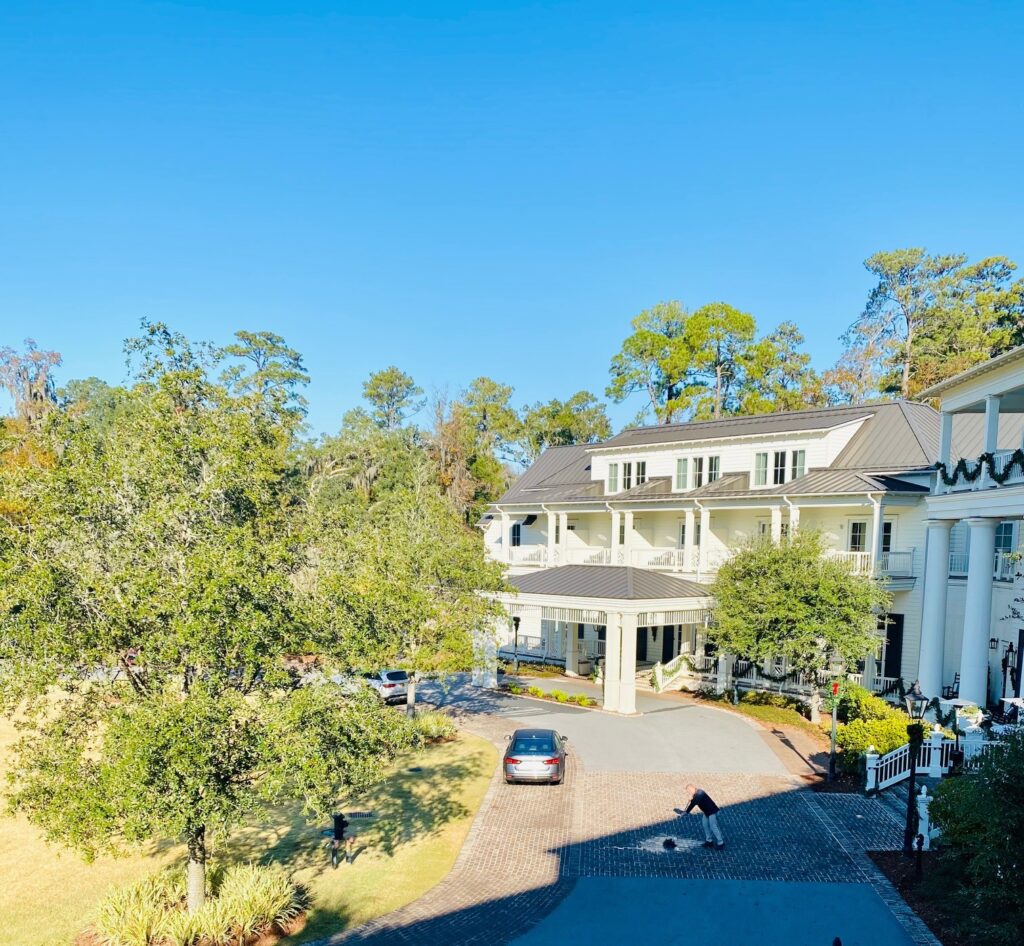 We're winding down our road trip on our way north to Primland in Virginia. I had made the two-night reservation at Montage upon realizing that the hotel I had originally selected did not appear to be terribly COVID cautious (one tell was an array of restaurants that only had indoor dining). I rerouted to Palmetto Bluff, and it was the best decision I made in the entire planning of our trip.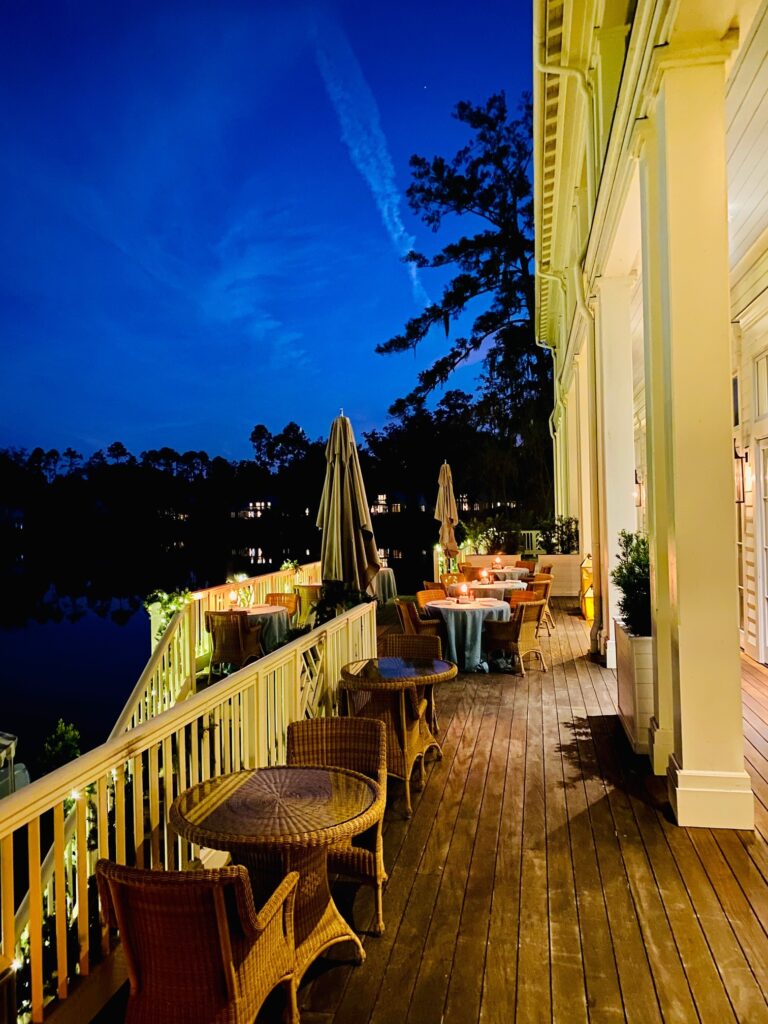 There is something magical about Palmetto Bluff. Located in the Lowcountry of South Carolina, it is tucked away from the world like no other place I have ever visited, and God knows this was a time like no other. It was December, and sadly, COVID numbers were picking up again. Do you know what an oasis feels like in the midst of a storm? That's what Palmetto Bluff offered. I felt like we were entering the sanctuary of Alexandria from The Walking Dead. It is so serene, so well-manicured that, at times, it reminded me of being on the set of a movie.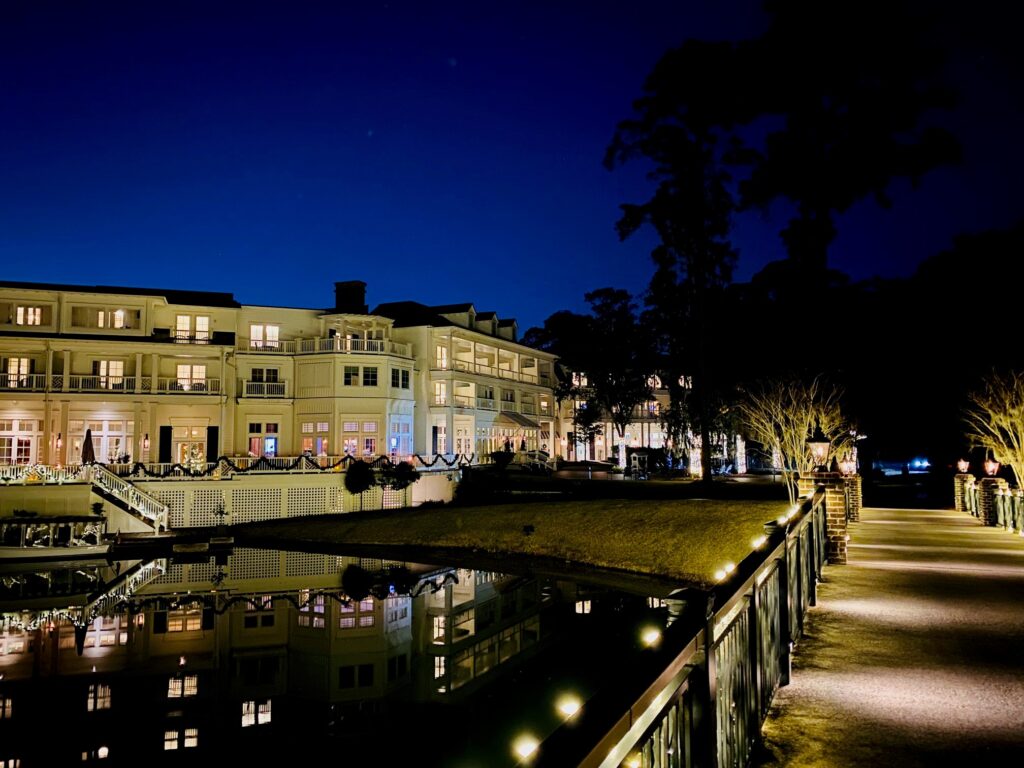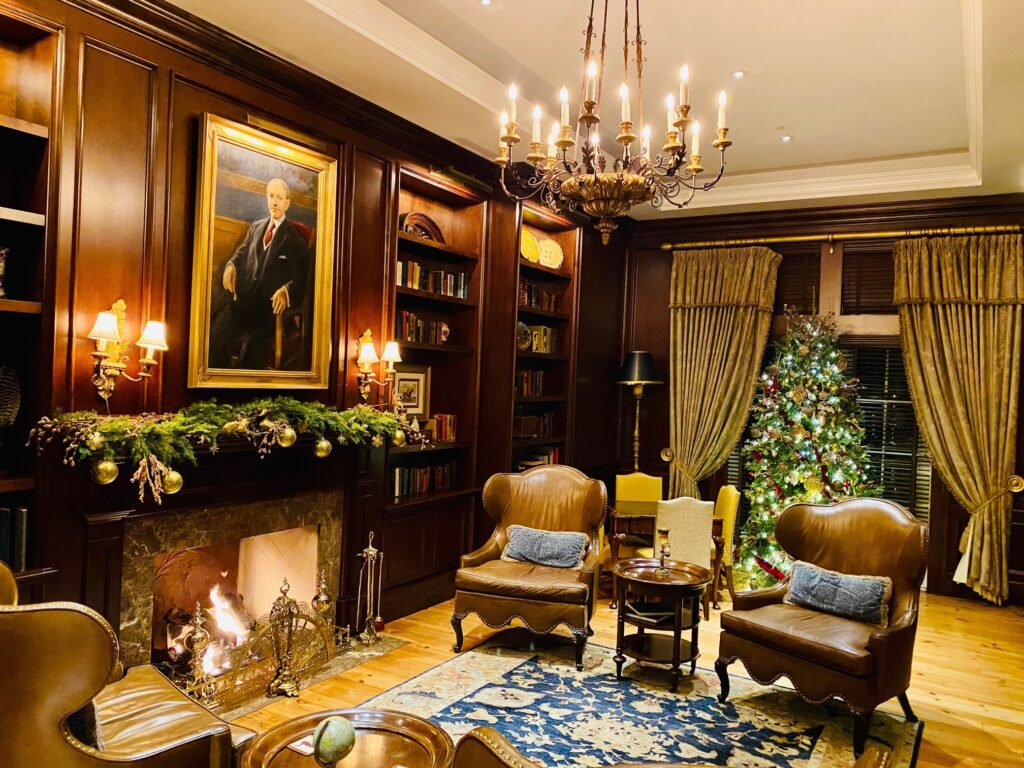 You might find this description comparable to that of the Ocean Reef Club community in Key Largo, Florida or the fishing hamlet of Los Sueños in Costa Rica. You would be wrong. While those are lovely escapes, the sheer size of Montage dwarfs them by comparison. We are talking about a 20,000-acre community of walking and biking trails, two villages with retail shopping and a food market, a hotel, guest cottages, village homes, a marina, eight restaurants, and a Jack Nicklaus Signature golf course.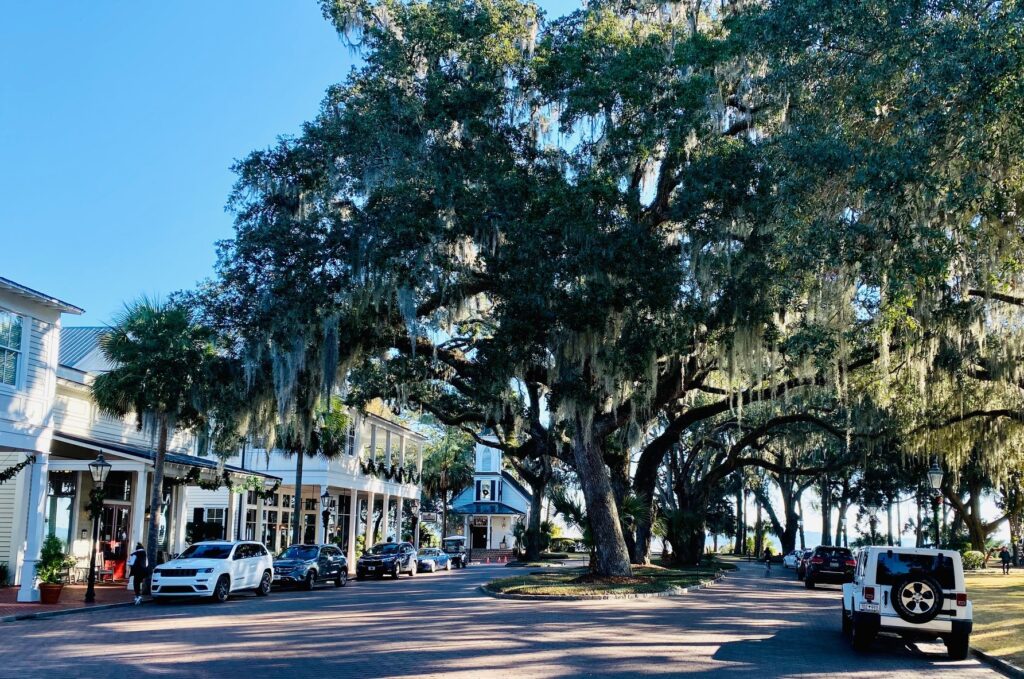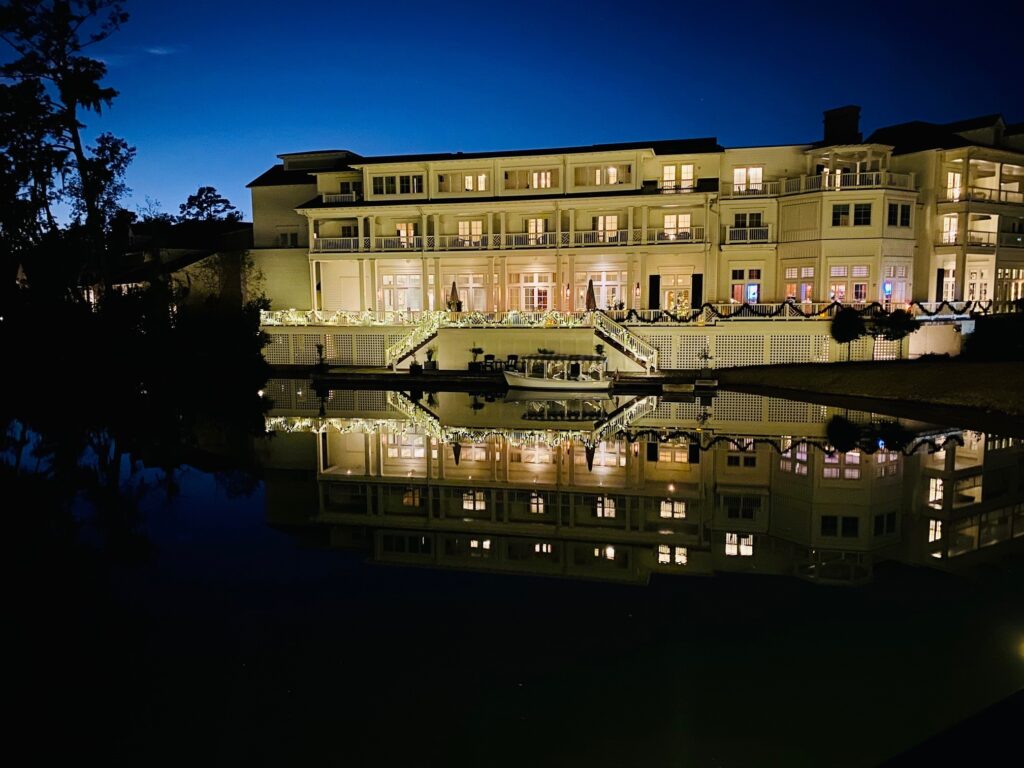 Upon entering the gates of Montage Palmetto Bluff, we were greeted warmly and given an iPhone audio tour for the 15-minute drive to the hotel through the extensive nature preserve along the May River.
At check-in, we were informed of an upgrade. The staff at Palmetto Bluff were very knowledgeable, kind, and professional. How nice it feels to be appreciated at a time when traveling is still a little daunting. Our Forest View Inn King Balcony Room ($535 per night before taxes and fees) was gorgeous, with a large balcony overlooking the hotel's entrance. The room had a small sitting area, and the marble bathroom was spacious with its separate shower, soaking tub, and double vanity.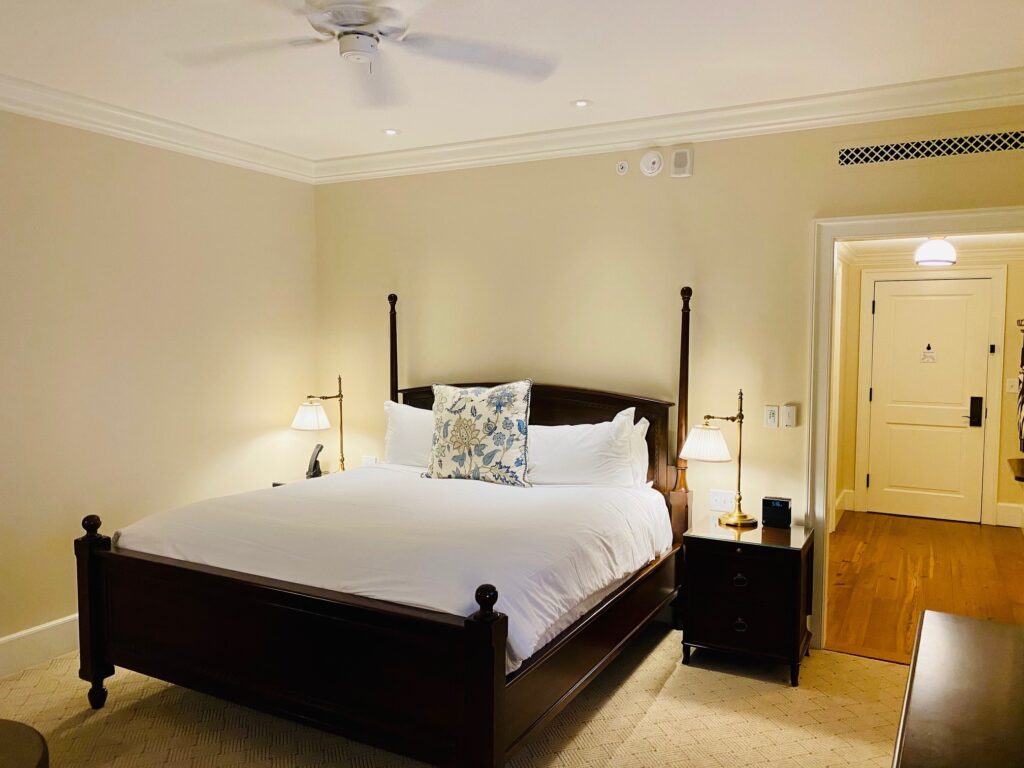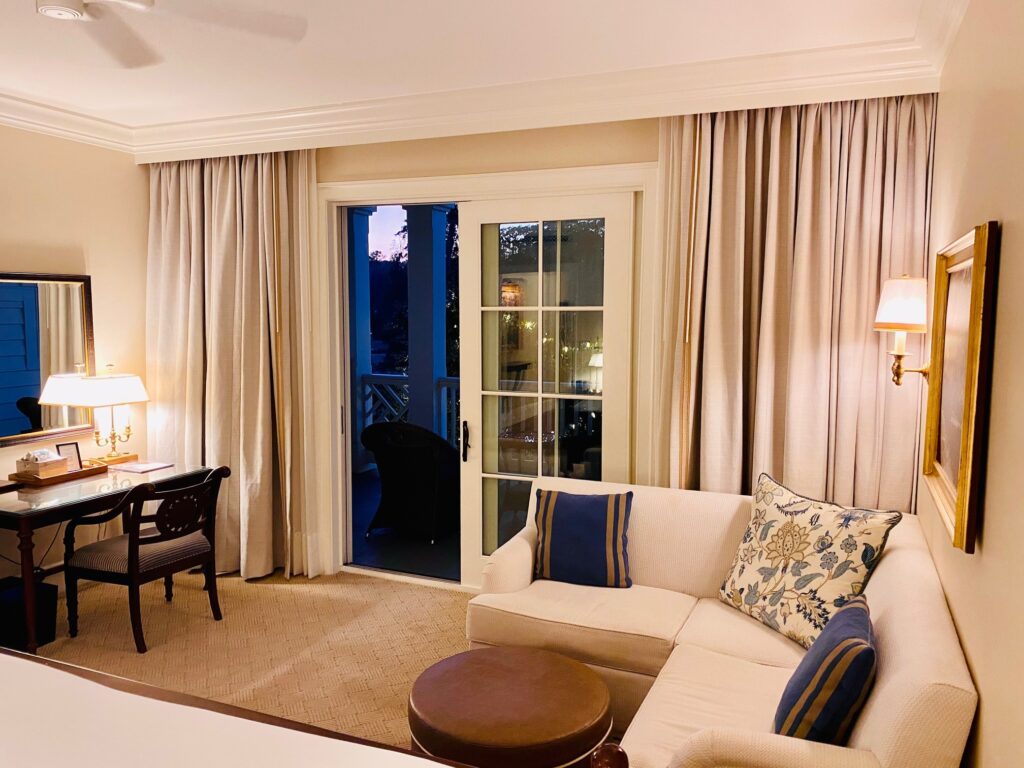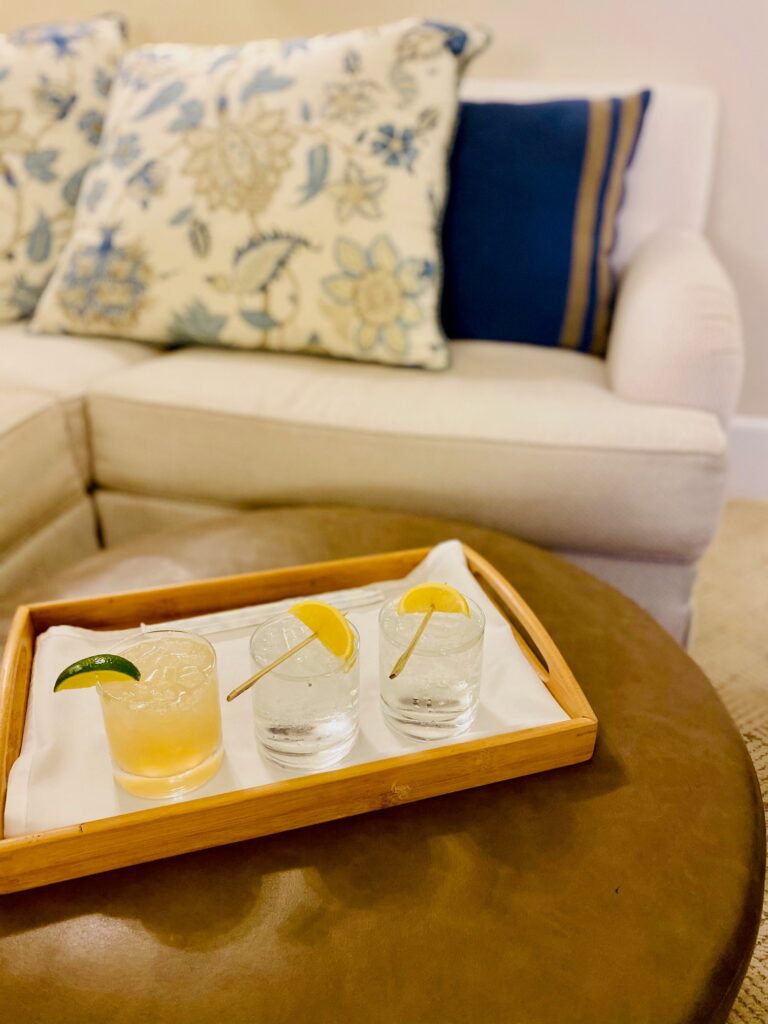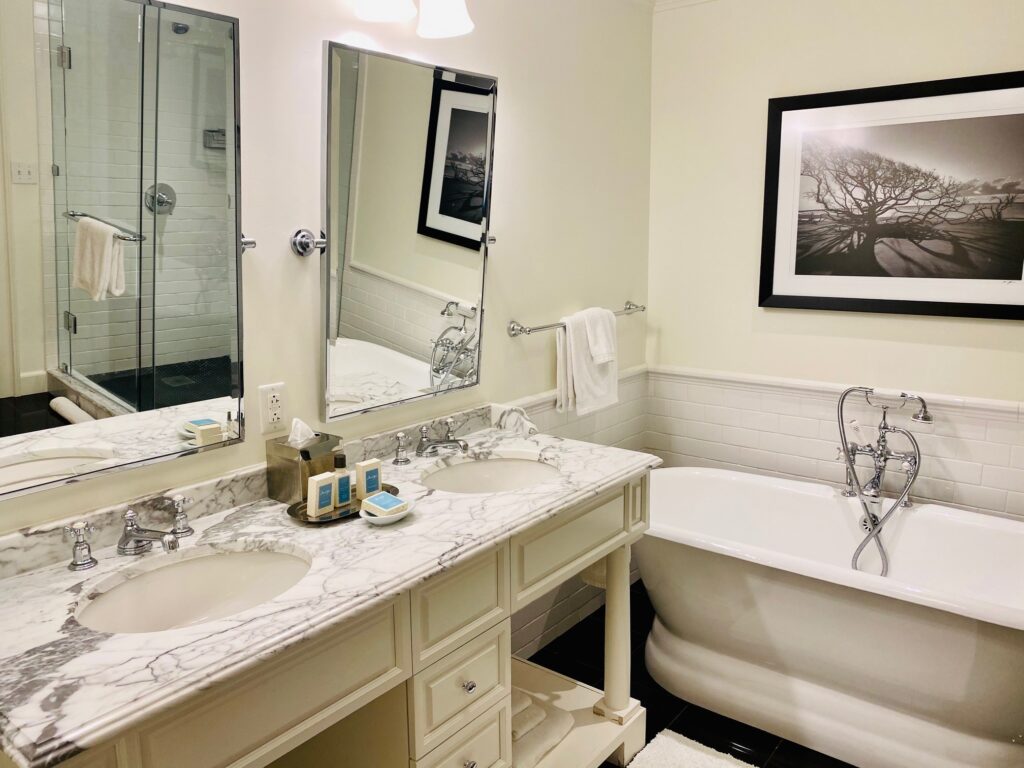 To fully appreciate Palmetto Bluff, though, you need to tour the property. The attention to detail is spectacular. Beautifully illuminated bridges, cozy fire pits with Adirondack chairs, a treehouse, a tiny church—everywhere you look is another find.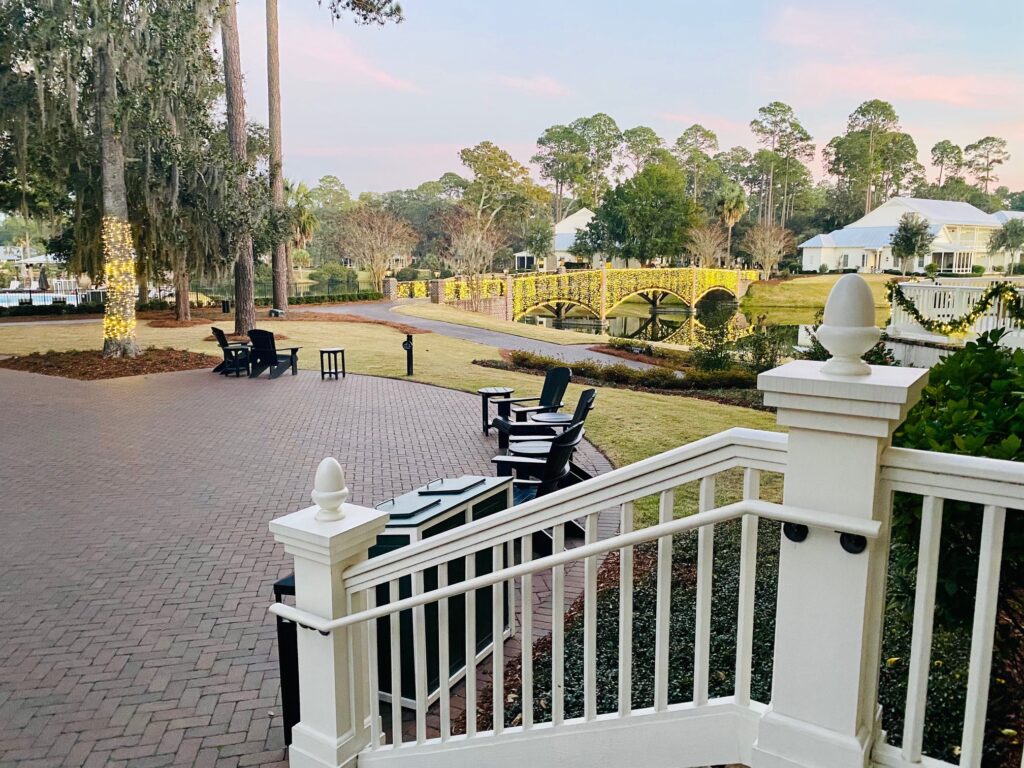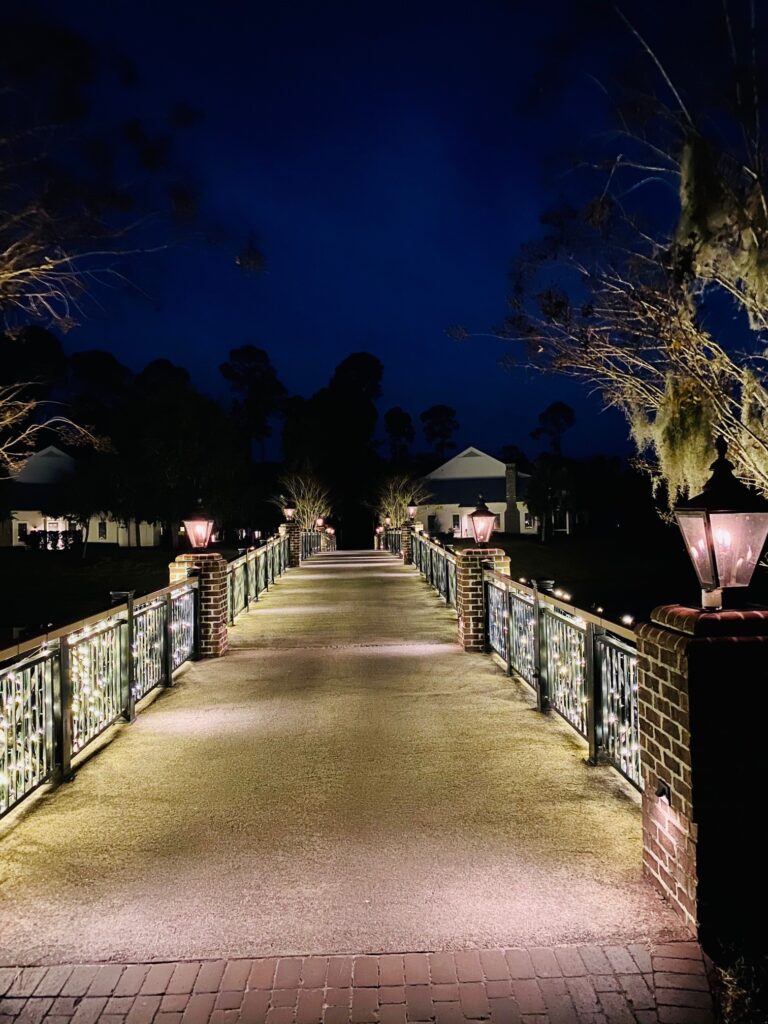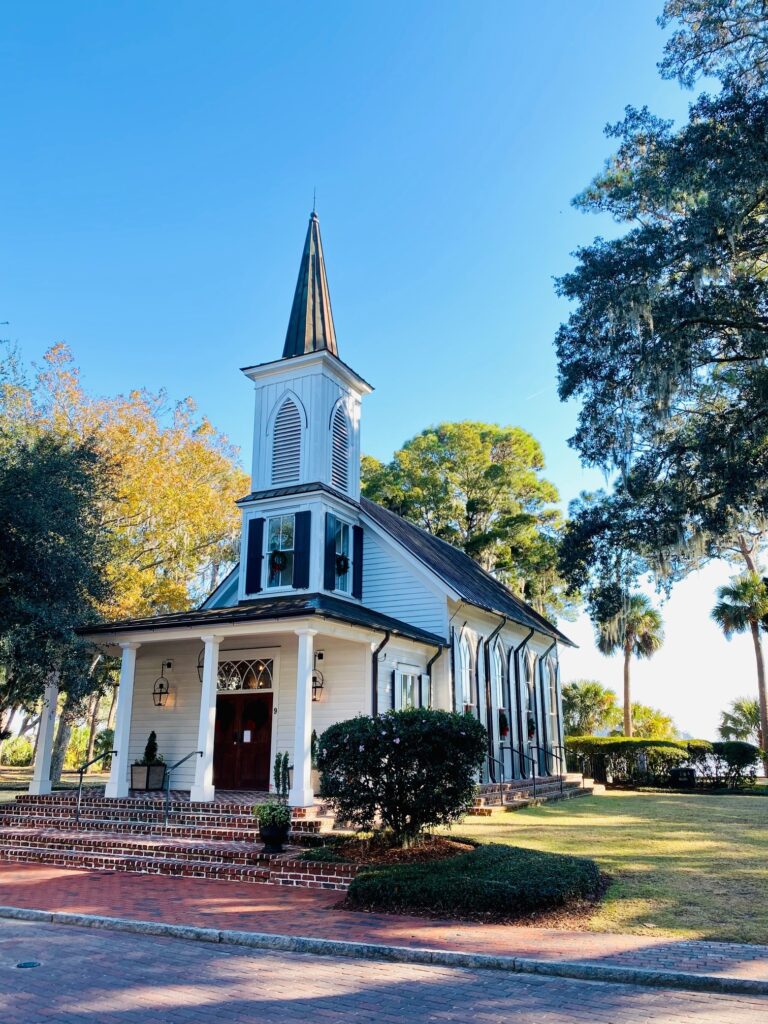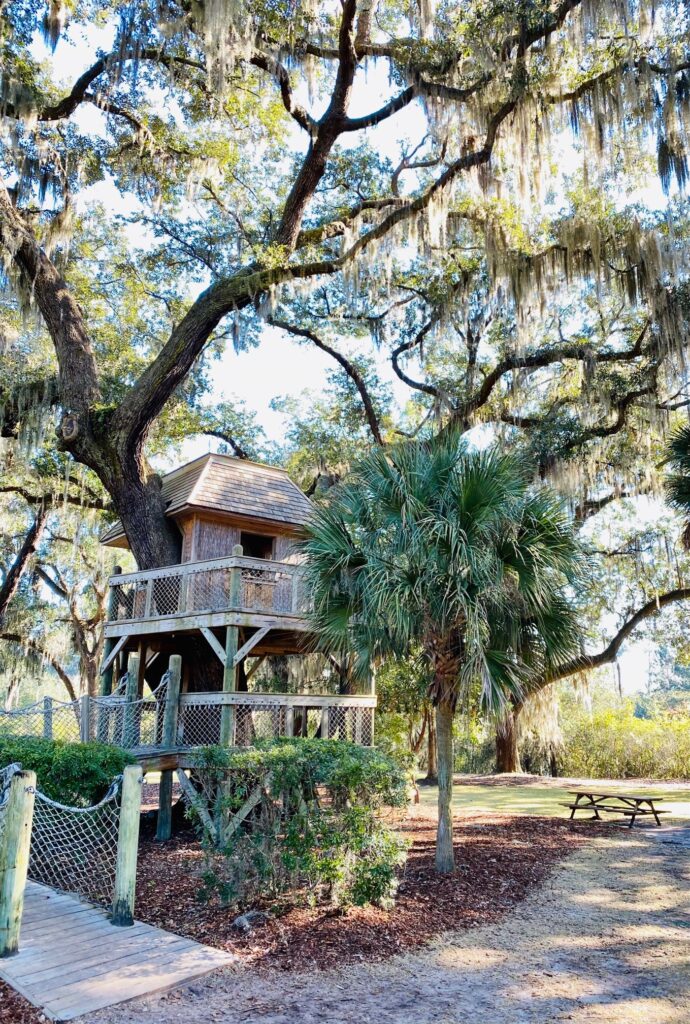 During our time there, the weather actually cooperated. Located between Hilton Head Island and Savannah, we were grateful for the warm stretch. We got to tour the Bluff on bikes (our only exercise of the trip) and had some time at the pool (we were the only people there).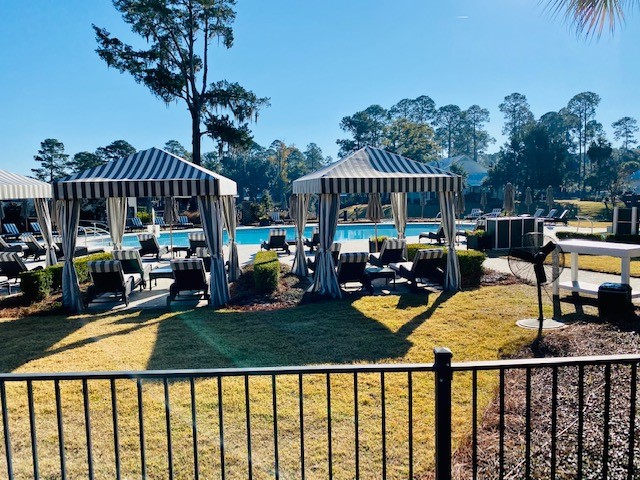 We ate fabulous meals that pay homage to the region's heritage in cozy outdoor settings, and even chatted up other guests at their outdoor bar (they were dishing on Justin Bieber's nuptials at Palmetto Bluff a few years back).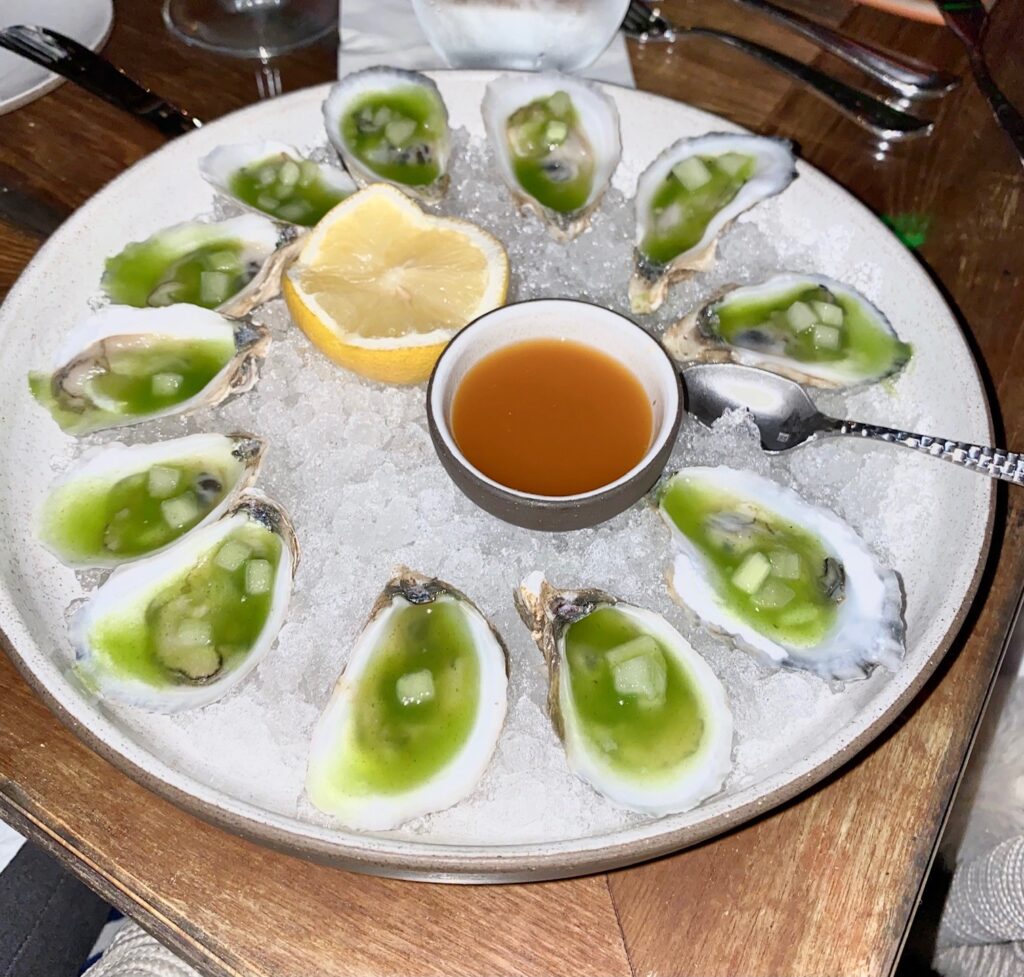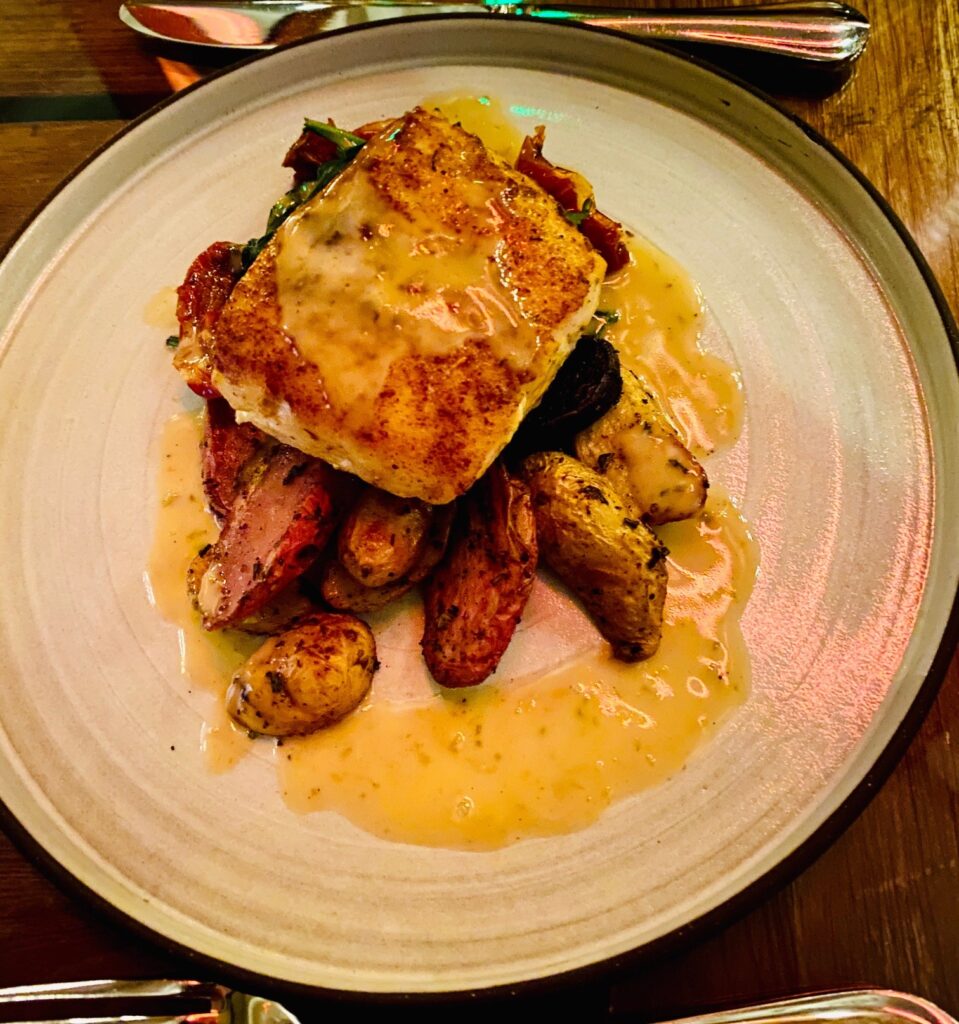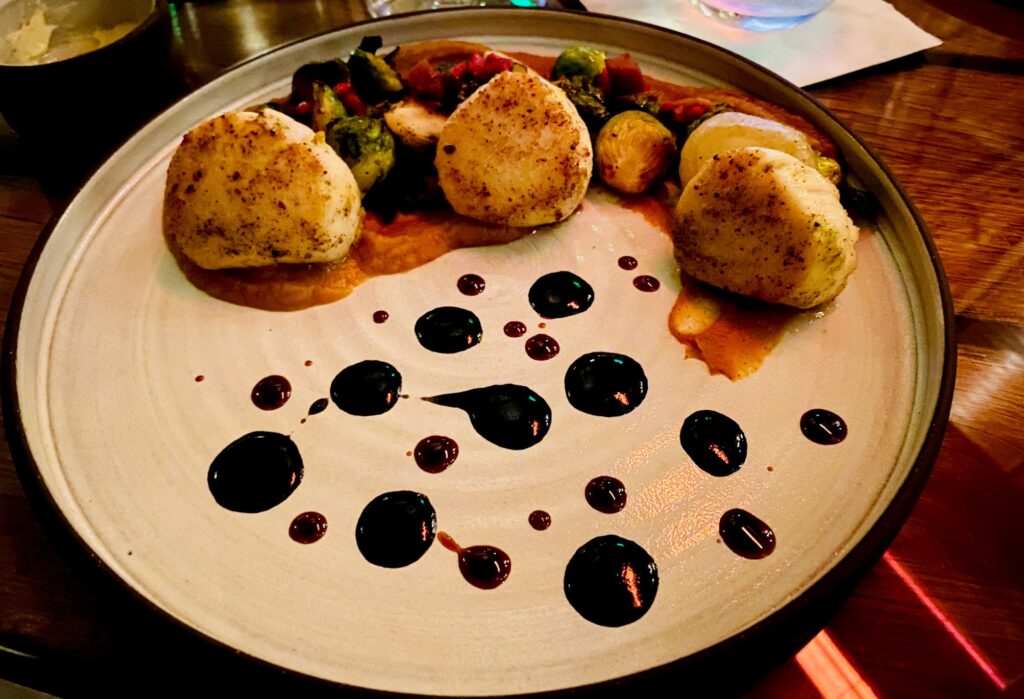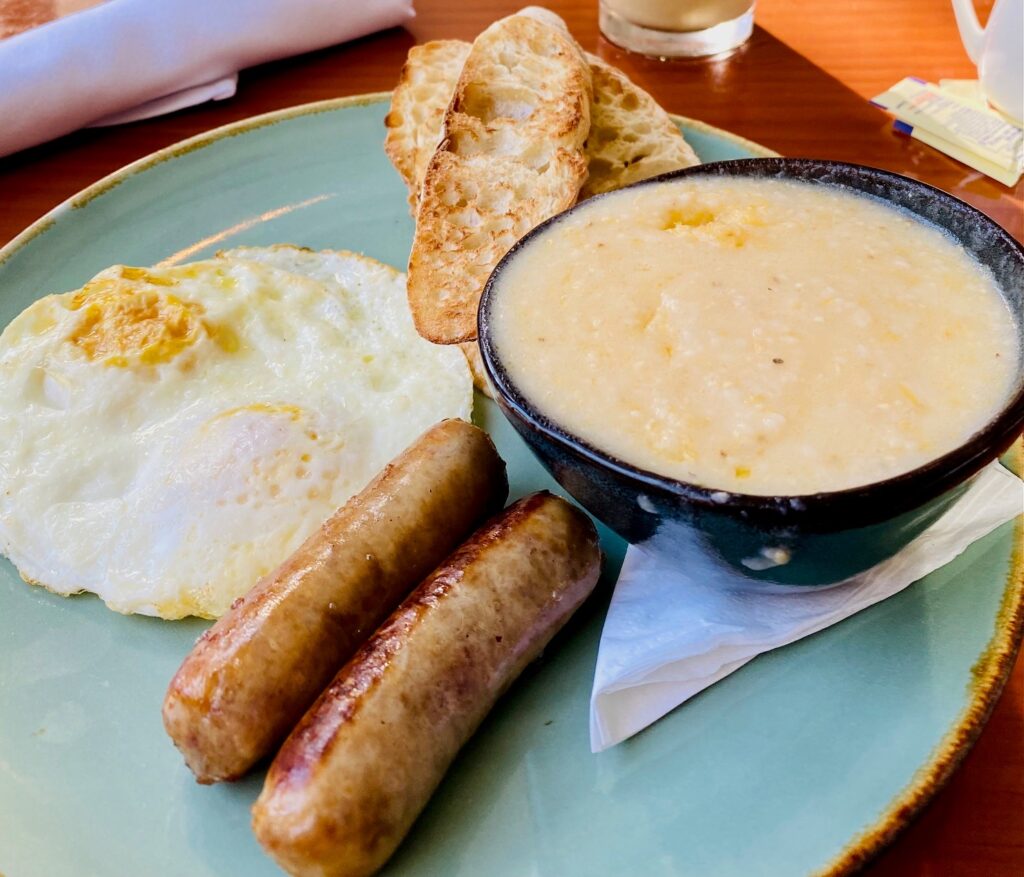 It was such an interesting time to reflect on the last several months: how hard it's been but how places like Montage offer a respite.
I will definitely return to Montage Palmetto Bluff—if my hubby has his way, we will retire there—but (God willing) it will never be what it was like this visit, in the time of corona. And it brings tears to my eyes to remember how safe and cared for I felt during the two days we spent at Montage. For that I can only say thank you.