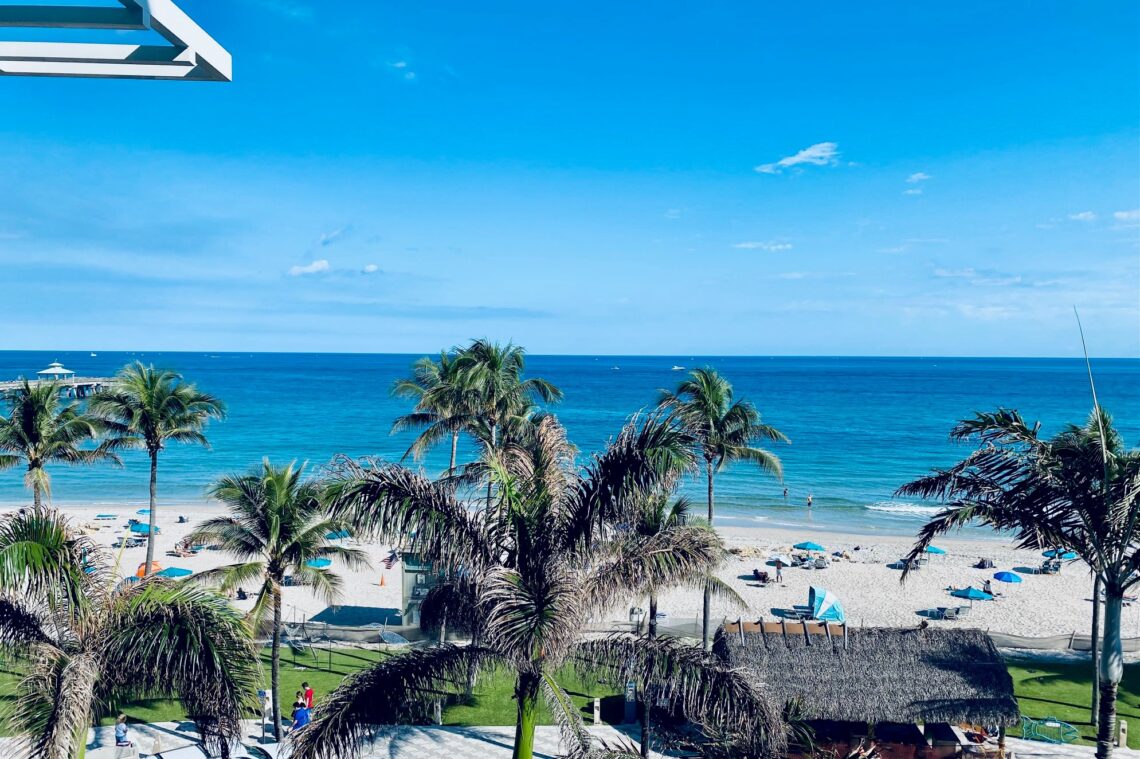 The Royal Blues Hotel (Deerfield Beach, FL)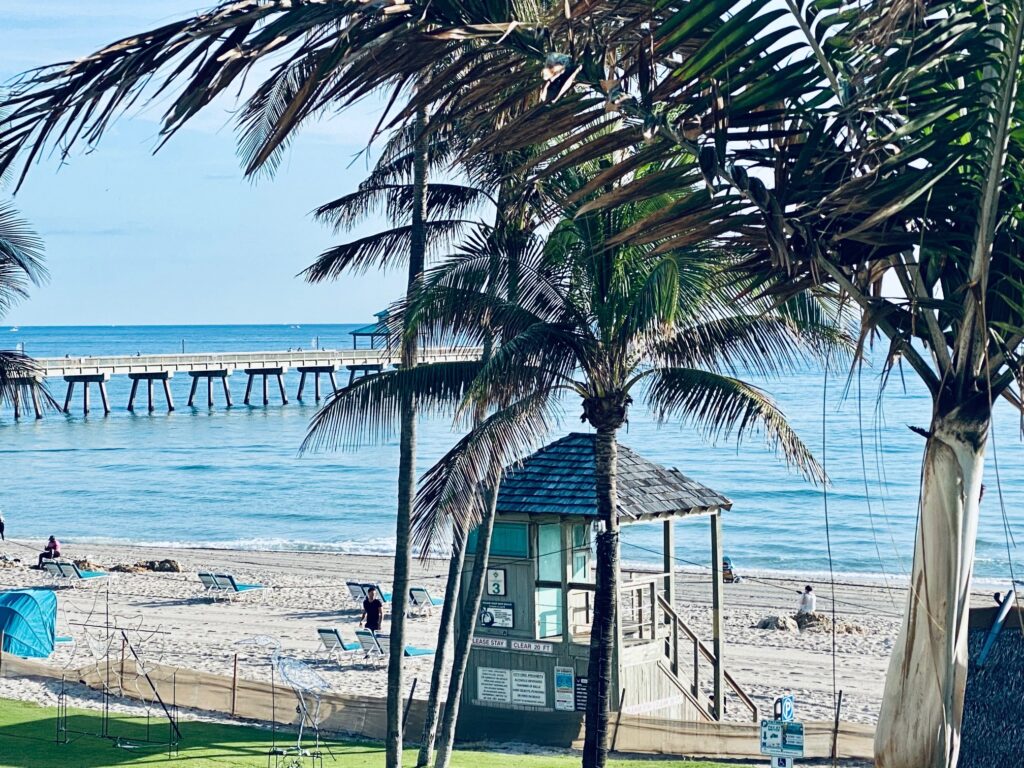 The Journey Continues.
How are we Carrying-On? For some of my friends in the Northeast, the answer is, sadly, "Not well."
I can't say that I blame them—it's been a rough ten months. The COVID fatigue is real.
It was day six of our road trip, December 5, 2020, and I was starting to think we left town just in time when we hit our first taste of warm weather. Would it be too much to call it a breath of fresh air?
We'd just entered Deerfield Beach, not far from Fort Lauderdale, and I was becoming more and more convinced that Florida has gotten a bad rap. People are following the science AND they are living their lives. It's the first time I felt like we were living amongst COVID, not being dominated by it.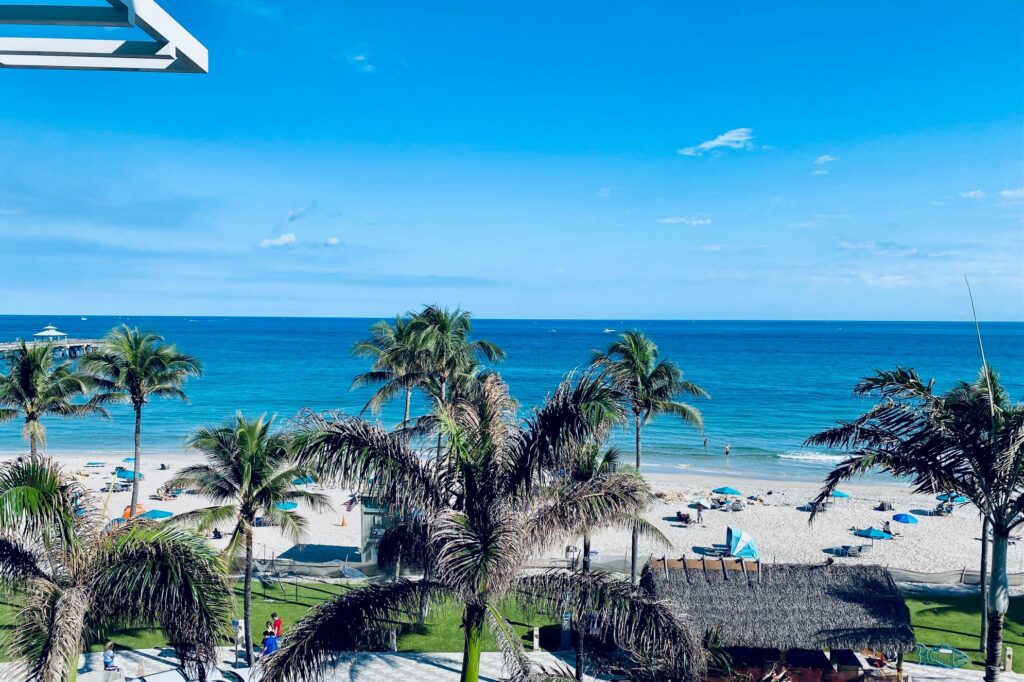 Perhaps I spoke too soon.
The CDC just put out an alert: anyone 65 or older should not leave their home if unnecessary. Our purpose for coming to this region was to see our friends who are snowbirds for the season, but they called and said they weren't comfortable coming to the outdoor dinner we had planned at the hotel. Can I blame them? Absolutely not.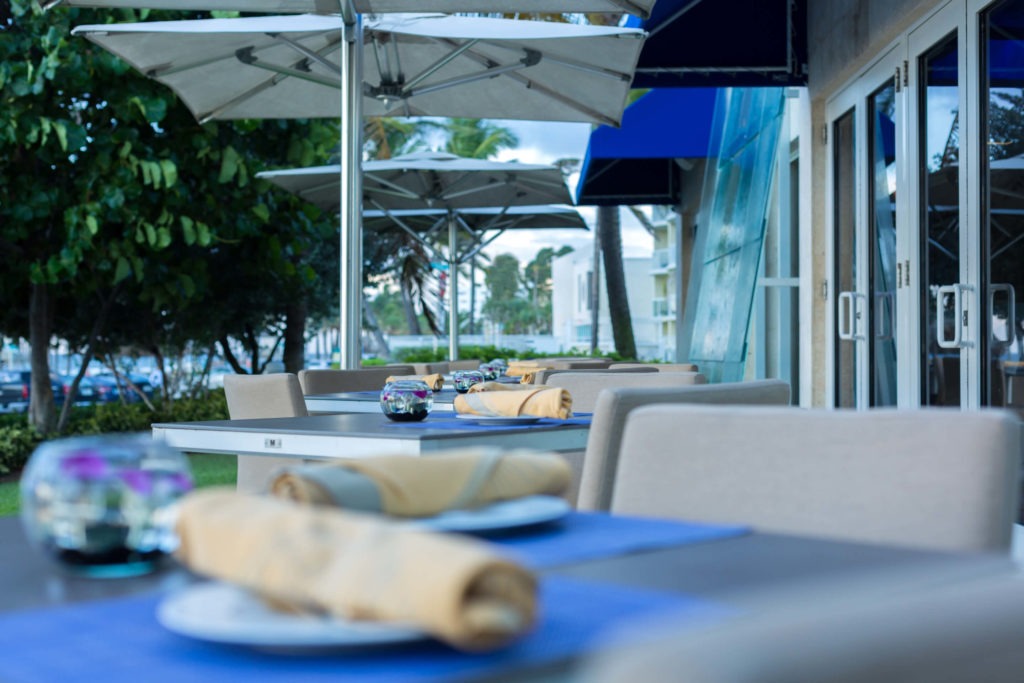 Our check-in at the Royal Blues Hotel was simple, the staff warm and professional. A member of Relais & Châteaux, this boutique hotel has only 12 rooms. At $549 (not including taxes and fees), our classic terrace room was impressive:
420 square feet, facing directly out toward the eastern horizon
Private patio with panoramic ocean views
Floor-to-ceiling sliding glass doors
King-sized bed
Luxurious Frette linens
Red Flower bath amenities
Complimentary, secure, high-speed Wi-Fi
Gourmet in-room refreshments
Complimentary beach services including towels, chairs, and umbrellas
Nespresso coffee machine
Japanese-style, digitally controlled bidet toilets
In-room dining service
Digitally controlled shower with rain faucet
High-definition LED television
Complimentary parking
Everything was spotless and modern, and the view was stunning. It helps that the weather cooperated (in hindsight, this was the best weather of the entire road trip). Now, all I wanted to do was lie in the sun with my feet in the sand.
The Royal Blues Hotel was kind enough to set up beach chairs for us and provide towels and a cooler of bottled water. It was heavenly. Given how much we typically travel, I am never out of the sun this long—it felt great to be back; I didn't want to leave. In addition, Deerfield Beach recently earned a "Blue Wave" designation from the Clean Beach Council, for its excellent water quality, beach conditions, safety services, public information and habitat conservation policies. We stayed for several hours and debated what to do about dinner.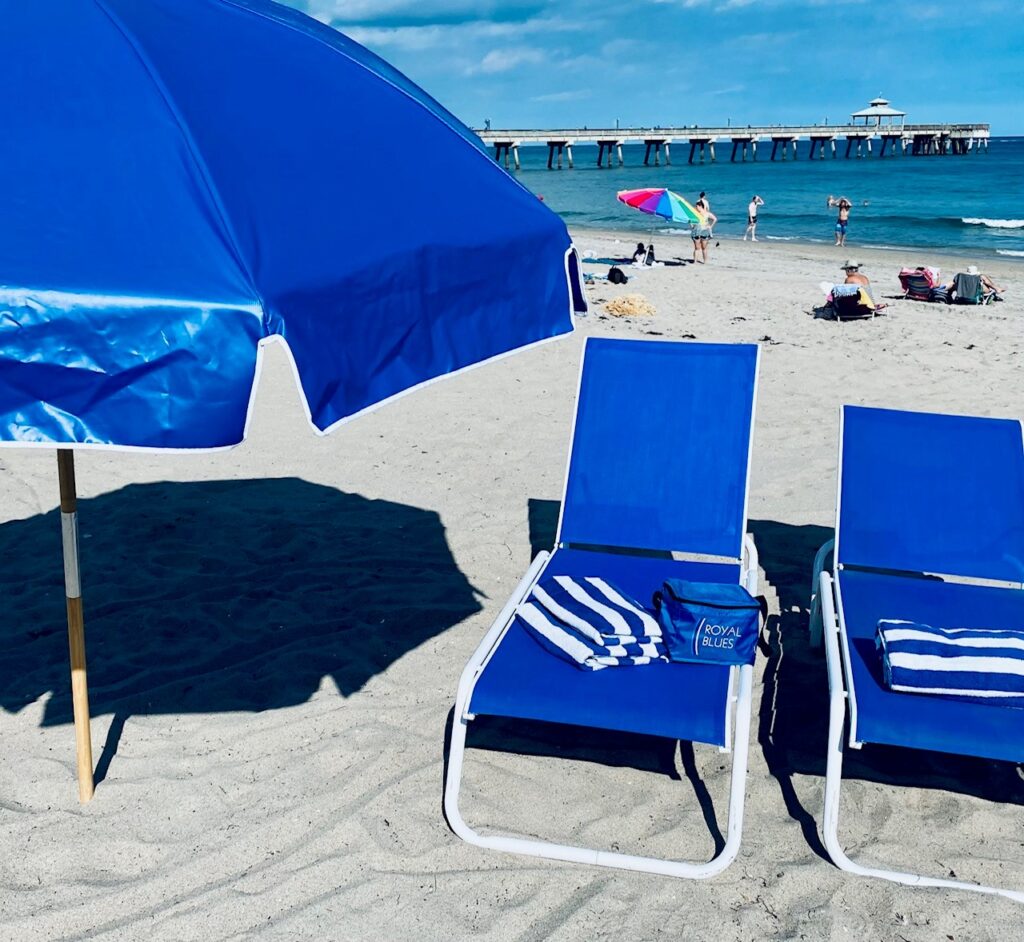 Chanson, the hotel's elegant restaurant, has had some great press, but after our friends canceled, we decided to head straight from the beach to one of the many oceanfront restaurants for a casual dinner outside (sometimes a shower is overrated).
We ended up at JB's on the Beach. Their tagline is "What could be better than this?" It was a sign. Like Ina Garten telling me something is fabulous by asking, "Who wouldn't want that?" or "How fabulous is that?" I was picking up what they were putting down.
We enjoyed rosé and spicy margaritas, coconut shrimp, and their dynamite scallops.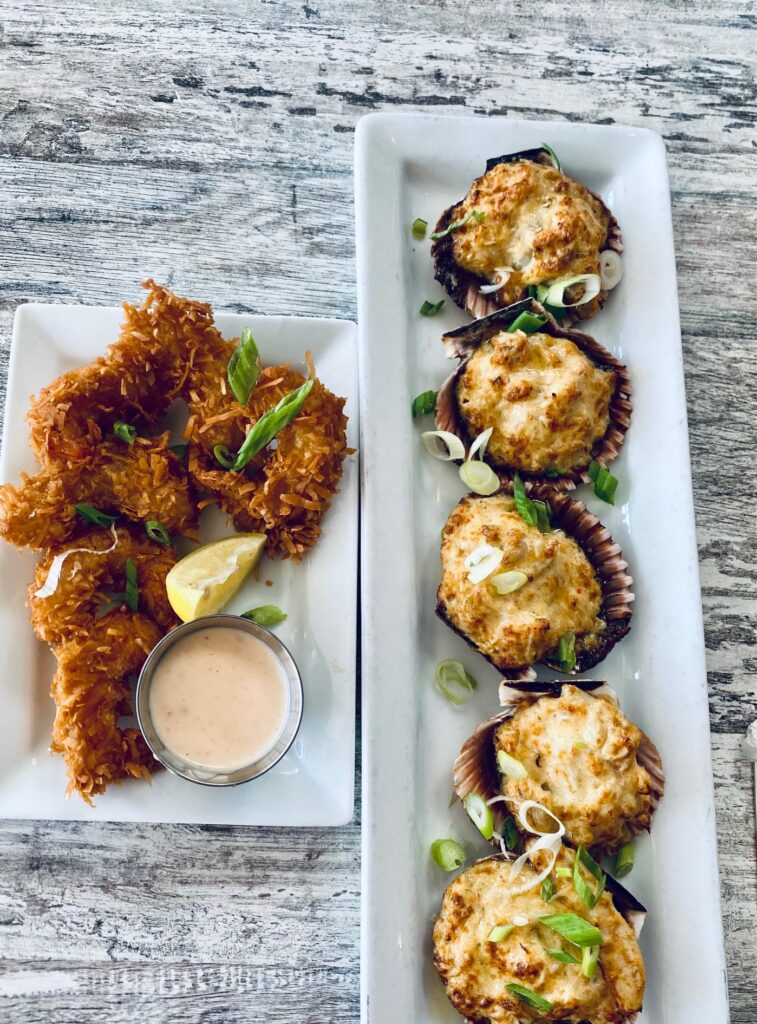 What a fun time we had, still enjoying the weather, not wanting the day to end.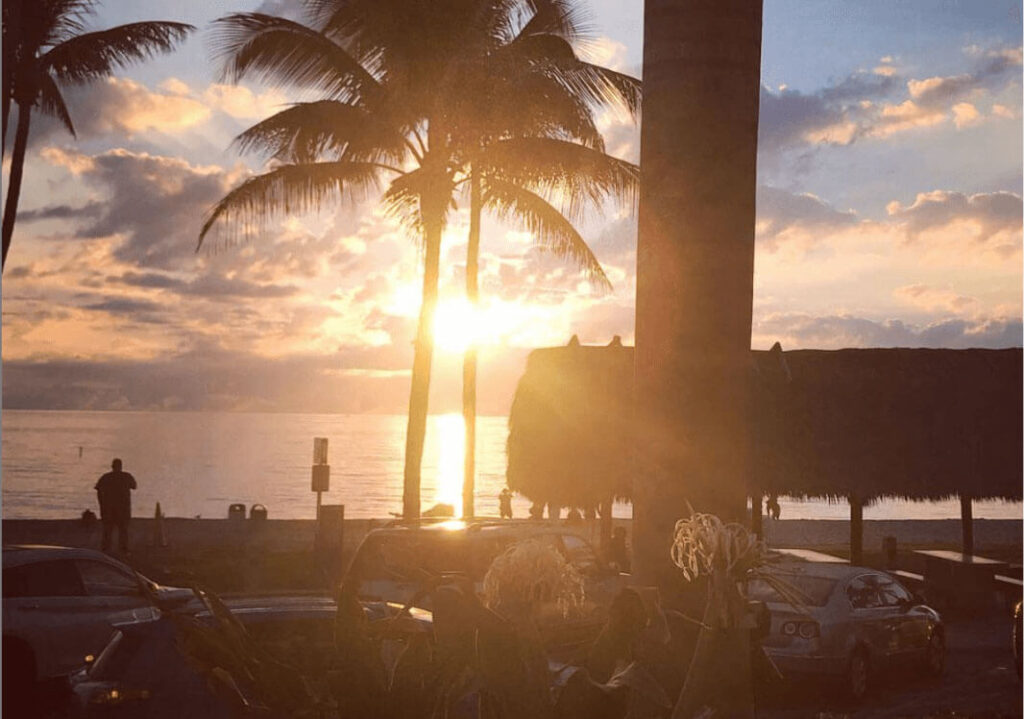 The next day, we again woke up to the sun. #Grateful
We only had a few hours before we had to hit the road, so we decided to check out the hotel's pool. Located on the second floor, the pool is small and heated. We were the only guests there.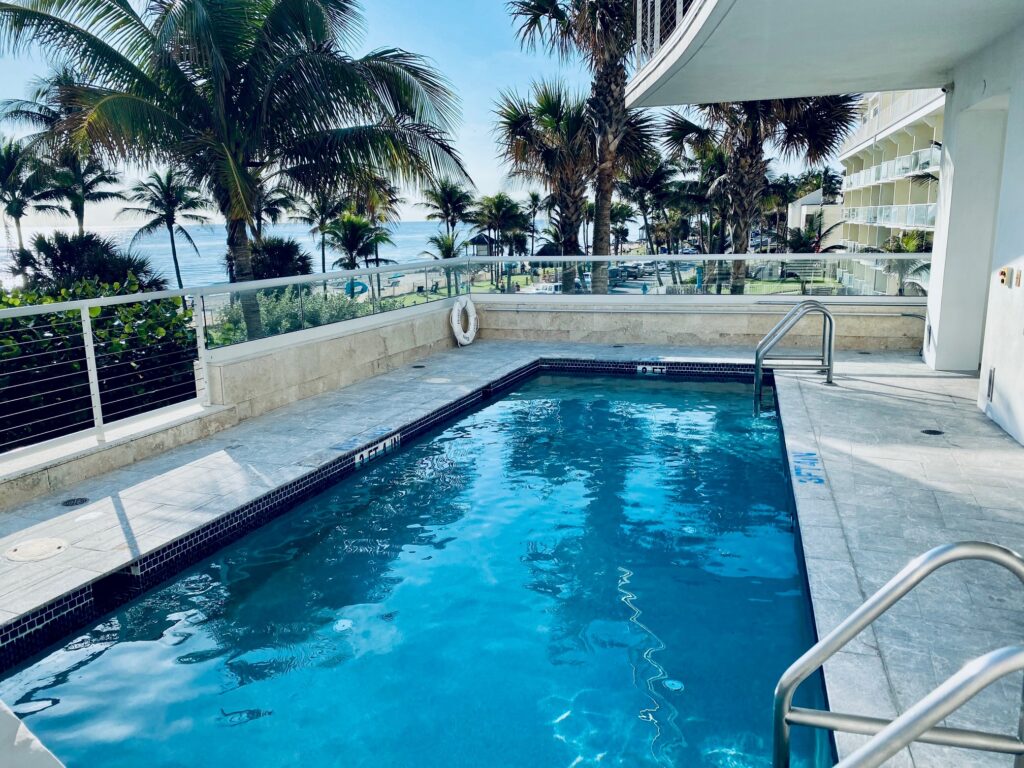 Breakfast was included, so we ordered room service prior to our departure. Wow was it good (so much so, I slightly regretted canceling Chanson the night before). We had:
Peruvian Coffee | Fresh-Squeezed Orange and Grapefruit Juice | Pastries and Organic Fruit
Salmon Wrap | Grain-Free Wrap | Scrambled Eggs | Cucumber | Red Onion | Arugula | Ricotta
Classic Chanson Breakfast | Eggs | Bacon | Breakfast Potatoes | Toast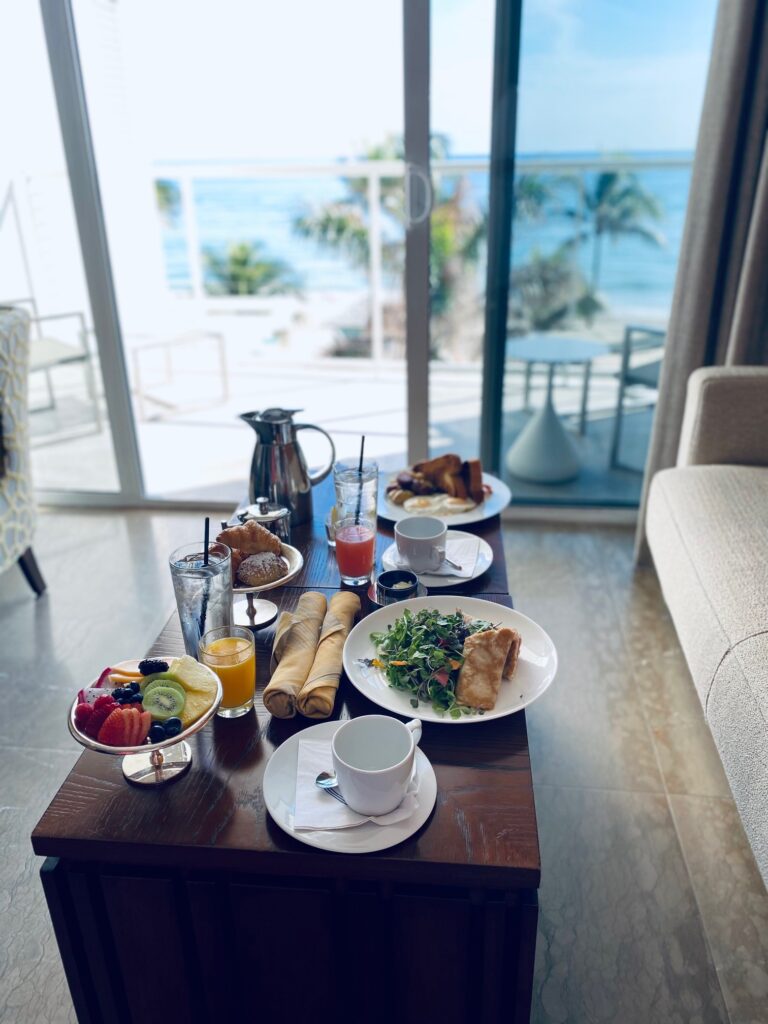 My only disappointment is that we did not have more time at the Royal Blues Hotel. I'd love to return for a longer stay, try Chanson, and finally see our friends.
On second thought, rather than look back with regret, I'll look forward to the future.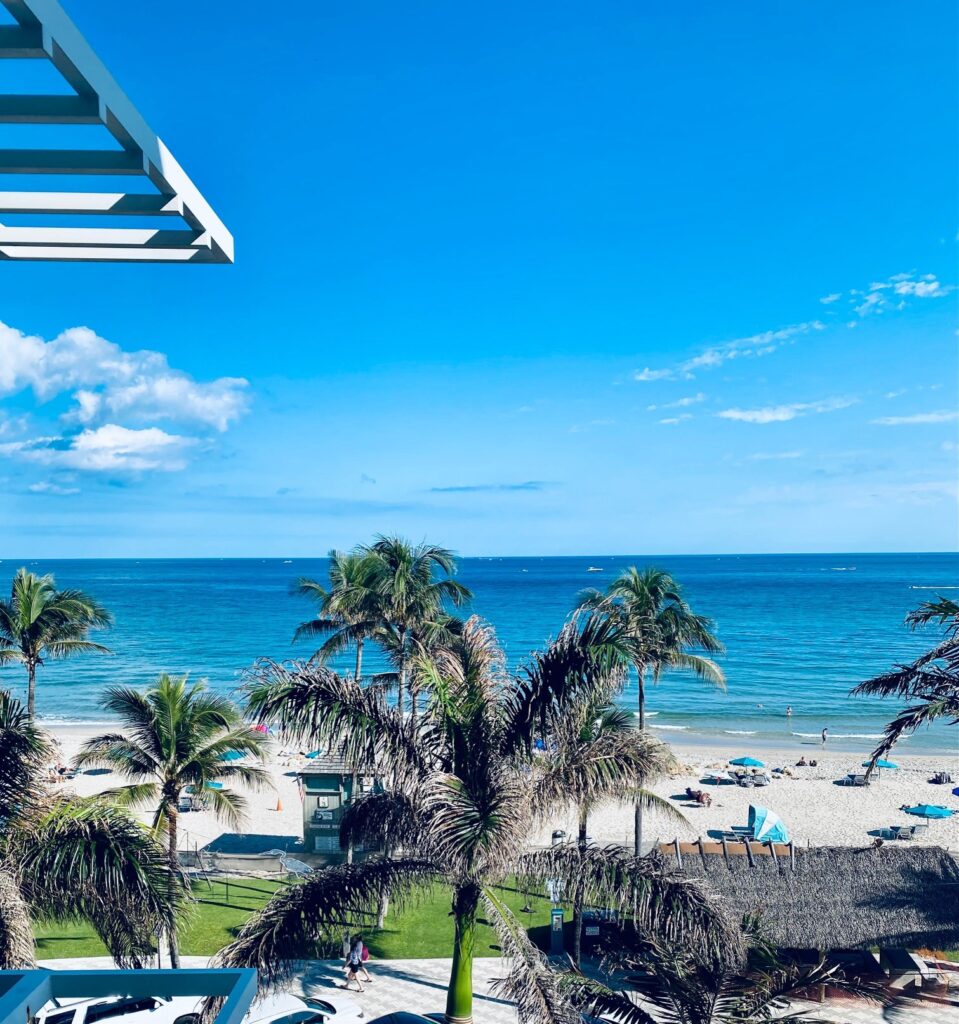 *Image courtesy of the Royal Blues Hotel.