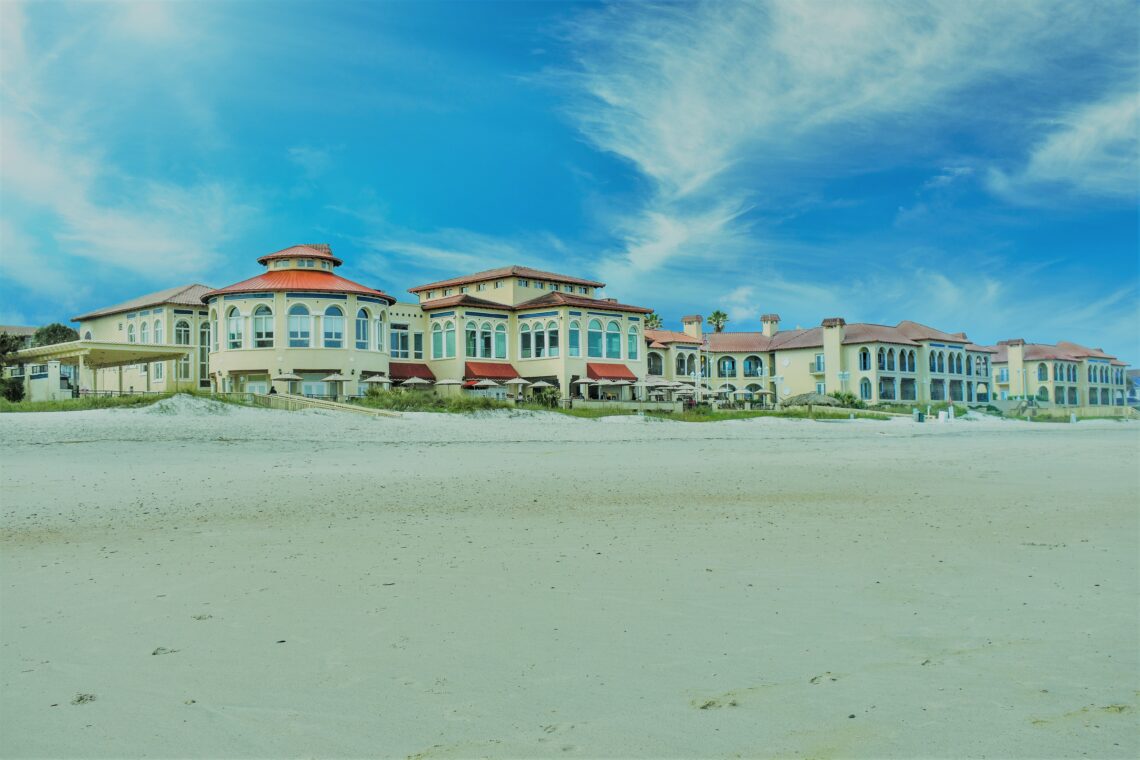 The Lodge & Club at Ponte Vedra Beach (Ponte Vedra Beach, FL)
On the Road Again.
We pulled into the Jacksonville Beach area around 5 p.m.—just in time for our second COVID test of the trip. The staff at Crucial Care was extremely organized and professional, and (thankfully) we both tested negative.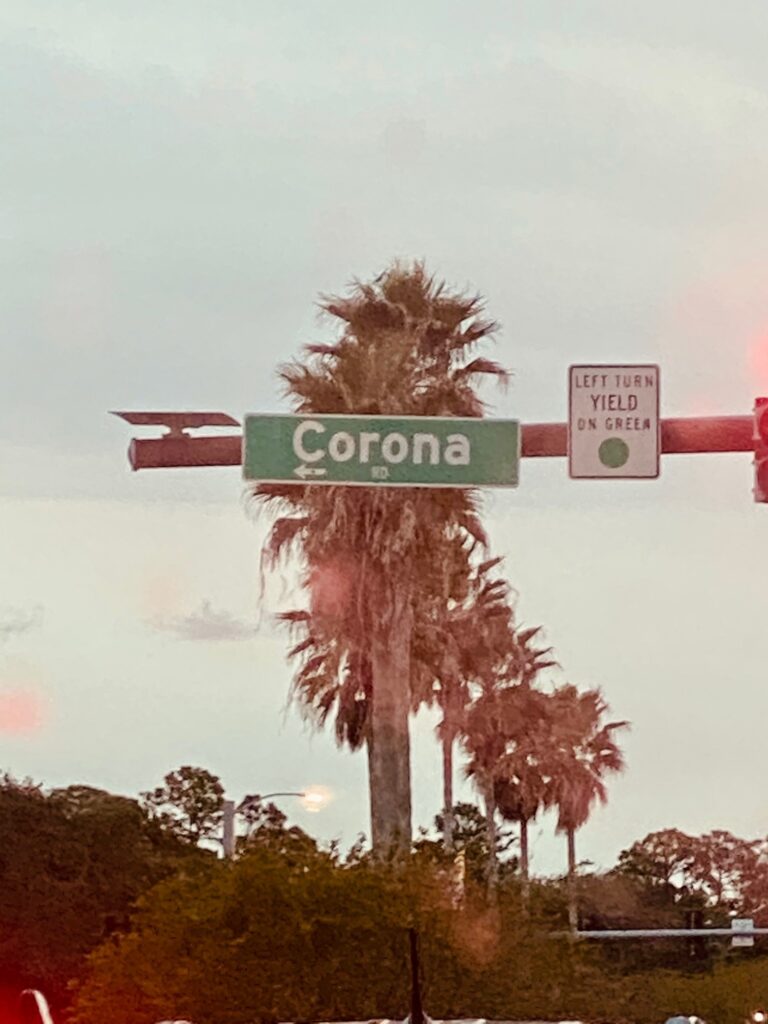 If I am being honest, I was managing my expectations regarding COVID protocols in Florida. We've all seen the news, where the maskless are carrying on in crowded indoor bars. There are bad apples everywhere, but was this the norm or the exception? With our safety (and the safety of those we were visiting) in mind, I conducted exhaustive research into the places we were going to stay. We hit four regions: Ponte Vedra Beach, Deerfield Beach, Islamorada, and St. Petersburg.
The short answer is I saw people following the science (mostly) but also living their lives throughout our time in Florida. Carrying-On is about travel, not the latest CDC guidelines, but I would be remiss not to discuss what I observed while traveling during the pandemic. Take the Lodge & Club at Ponte Vedra Beach…
I know this hotel well, having stayed here many times. The feel is intimate, the service fantastic, and it's just a fun place to hang. It's both a hotel and a private club, so you get to meet and dish with a lot of locals—they're predominately a good crowd. Right down the road is Sawgrass, home of THE PLAYERS Championship.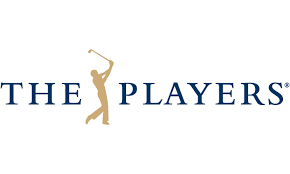 In the before times, we would have dinner at the upstairs bar serenaded by an acoustic guitar player. Then, we'd finish the night around the firepit with fellow guests. After our negative COVID test, I was hoping for a Goldilocks version of feeling comfortable and letting my hair down a bit. Needless to say, the night was "just right."
We arrived shortly after dark and were greeted by the bellmen. They informed us that valet parking was on hold due to COVID and directed us to complimentary parking across the street.
So many hotels make the mistake of having a cold lobby, often unattended, where you feel like you are bothering the staff any time you might dare pose a question—a blunder often found in large chain hotels. Don't they know their lobby is the onsite centerpiece of their brand? At the Lodge & Club at Ponte Vedra Beach, the lobby is warm and inviting. Since it was December, they had a Christmas tree centerstage, and it was downright cozy. They also have a lovely gift shop, and staff members abound to ask you how your stay is going, offer bottled water, etc.
Like the Ballantyne, the Lodge & Club at Ponte Vedra Beach is a favorite for many reasons:
Boutique-feel (66 rooms total)
Complimentary Wi-Fi
Complimentary bottled water
Well-appointed rooms
Well-lit bathrooms
Robes and slippers (on hold due to COVID)
Minibar, refrigerator, and coffee maker (our room had a full kitchen)
Attentive staff
Great housekeeping/ground maintenance
After an easy check-in, we headed to our room. This region of Florida can have a wide range of temperature possibilities in December. Knowing this, I chose an ocean view suite with a fireplace and large marble bathroom ($479 before taxes and fees).
Located just steps away from the adults-only pool and hot tub overlooking the beach.
After seven hours of driving and getting the greenlight on our health status, we were ready for a drink. We strolled down to the outdoor Oasis Bar next to the beach and pool. I hadn't sat at a bar since March, and it felt great. The staff—masked up—were as personable as ever, and the guests (of which there were only a few) were equally social. Our favorite bar was open upstairs, but we felt safer just getting room service. Plus, the weather wasn't cooperating. After a few cocktails, my hubby gave me the hook. We headed back to the room, turned on the fireplace, ordered some yummy room service, watched Groundhog Day, and blissfully went to bed.
It was a great first night in Florida: we were outside for the first time in months and it wasn't freezing. After a good night's sleep, we awoke to a sunny morning and were ready for our next adventure.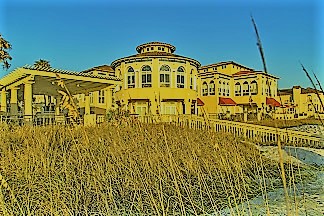 Photos courtesy of the Lodge & Club at Ponte Vedra Beach.