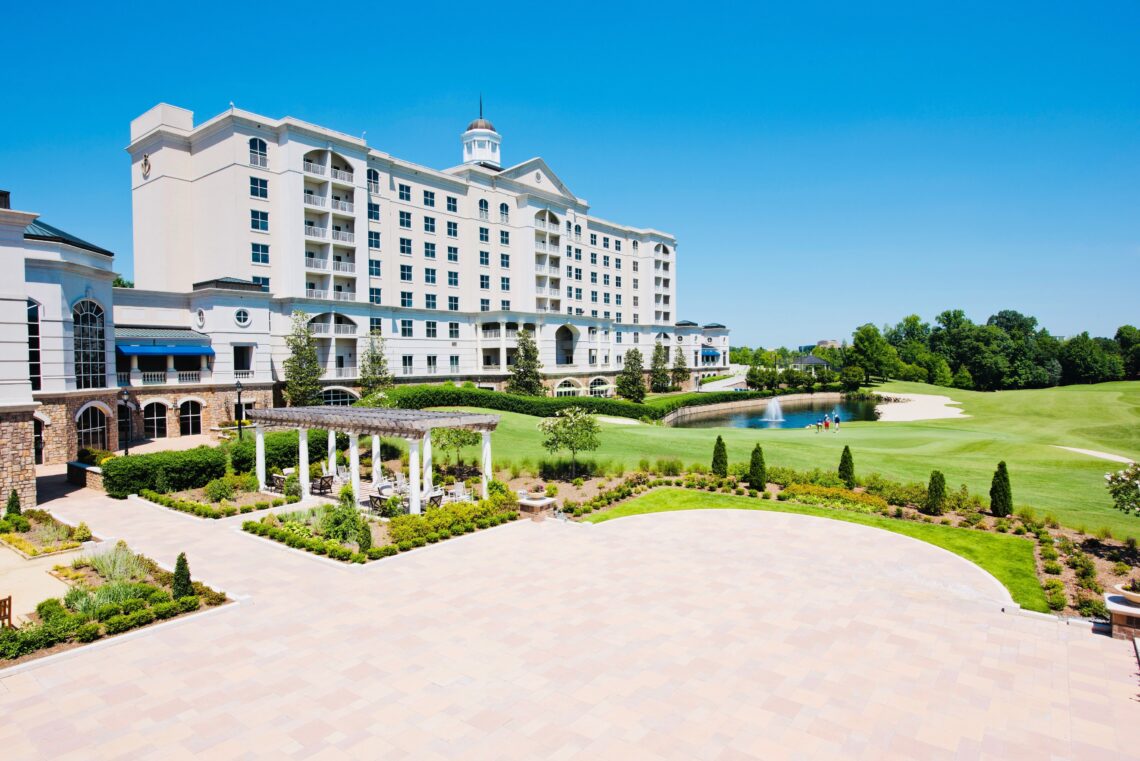 The Ballantyne Hotel (Charlotte, NC)
The Journey Continues.
Night four of our road trip was spent at the impressive Ballantyne Hotel in Charlotte, NC. Readers of Carrying-On know that I rarely write about large hotels, as I typically prefer more intimate accommodations, but the Ballantyne Hotel—part of Marriott's Luxury Collection—is an exception simply because it is exceptional.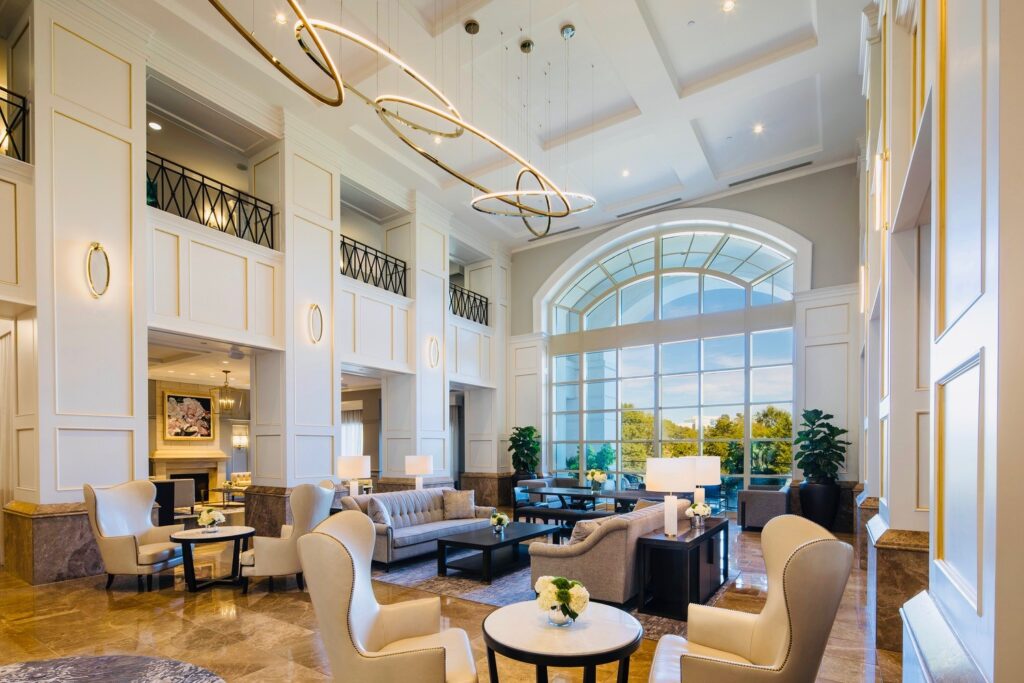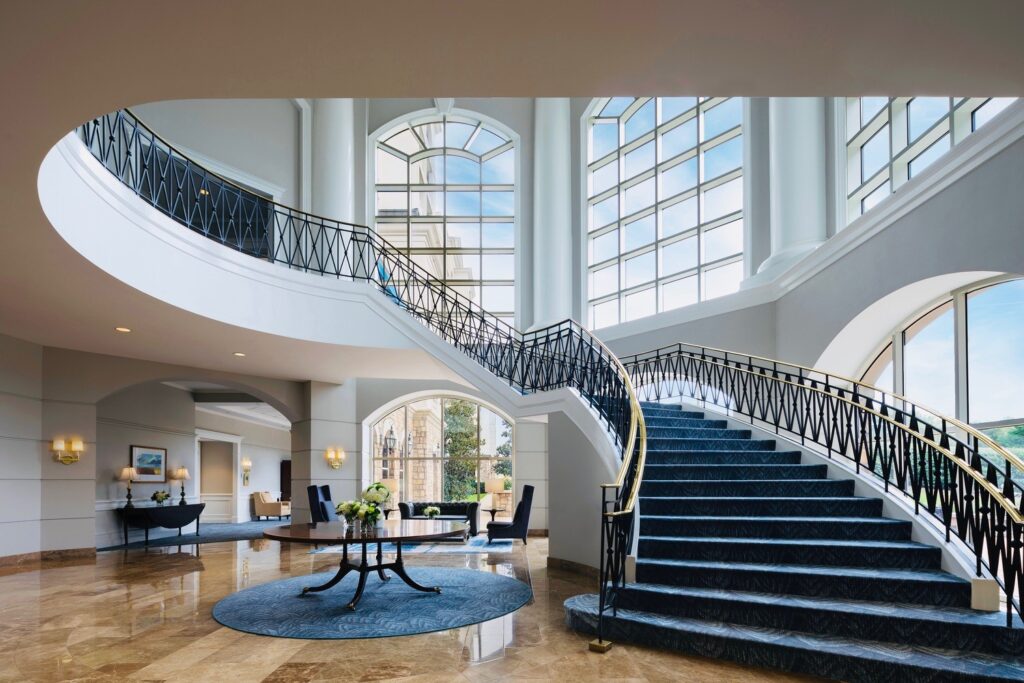 The hotel is larger than life, with grand chandeliers framed by wraparound staircases, ultra-high ceilings, and floor-length windows that overlook the golf course. The evening we arrived, the lobby was still decorated for the holidays with big, beautiful Christmas trees and glistening lights. They were just finishing afternoon tea, and I so wanted to sit by the fire, relax, and take it all in.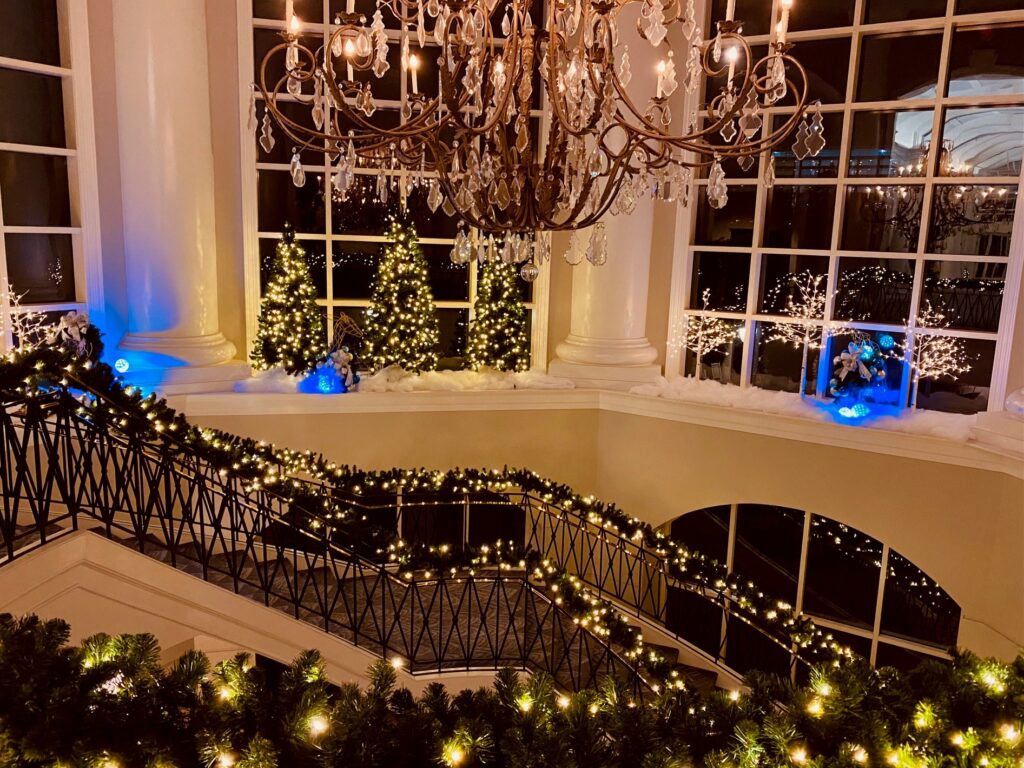 But it was not to be, as we had to scurry off to yet another dinner meeting. For someone who has been relatively isolated for the last nine months, you would think I'd be reveling in all this Carrying-On, but the weather continues to be a challenge. Sitting in a tent next to a heater at The Palm was not my idea of a good time; being with friends, however, was wonderful. I cannot wait to toast together when we are through this storm.
"May the road rise up to meet you. May the wind always be at your back. May the sun shine warm upon your face; rains fall soft upon your fields, and until we meet again, may God hold you in the palm of His hand."
For my husband, the Ballantyne has been a frequent location for board meetings and conferences, and I love this hotel because it checks all my boxes:
Free Wi-Fi
Free bottled water
Well-appointed rooms
Well-lit bathrooms
Robes and slippers
Minibar, refrigerator, and coffee maker
Impeccable room service
Attentive staff
Great housekeeping/ground maintenance
No matter the season, I always feel we have the place to ourselves somehow. There is always a seat at the bar (or outside if we prefer). I cannot remember a single service mishap, and the staff go a long way to be attentive—not an easy task given the Ballantyne's size.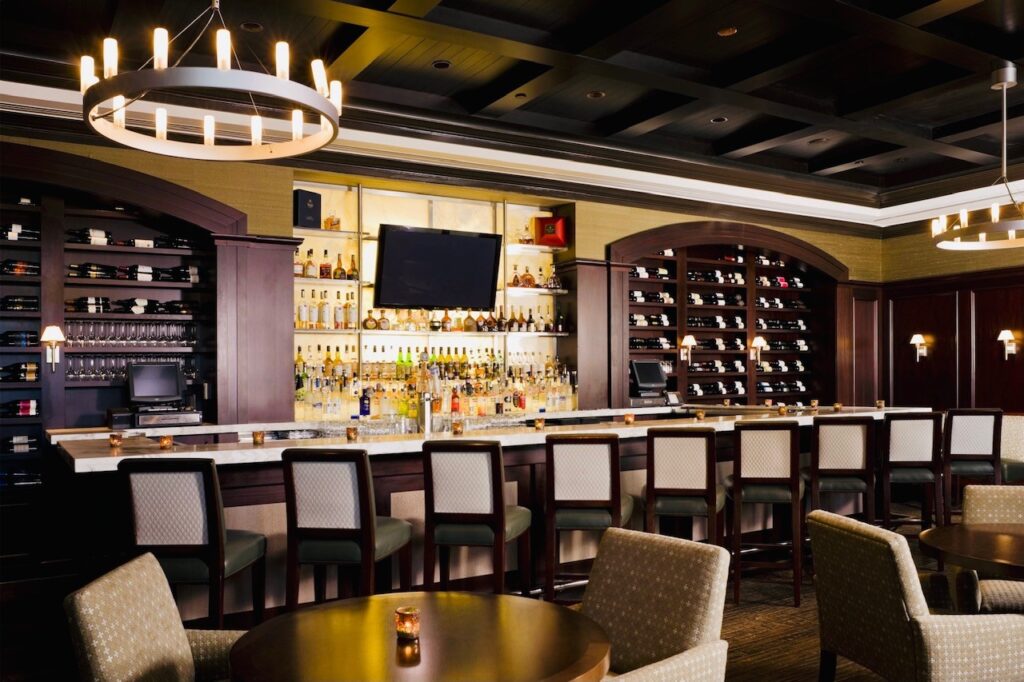 When the weather cooperates, the pool is a favorite of mine: surprisingly tranquil with its 360-degree view of the golf course.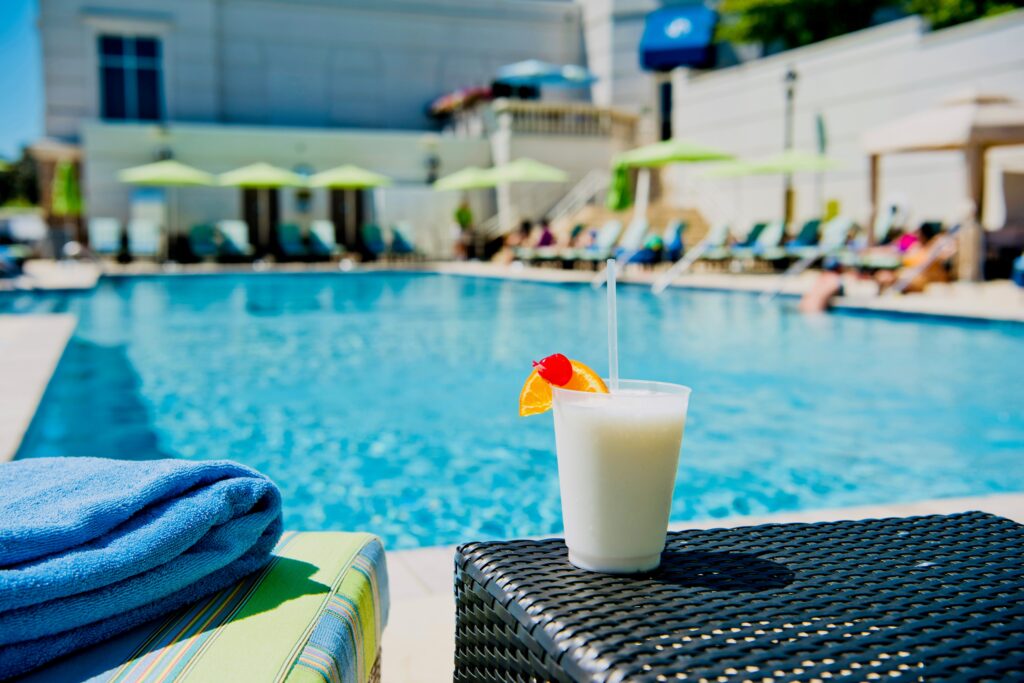 Due to COVID, we have found that room service can be suspended or limited; not at the Ballantyne. We treated ourselves to their fantastic eggs Benedict, delivered promptly and served piping hot. We also splurged and added their delicious chicken apple sausage, which I highly recommend.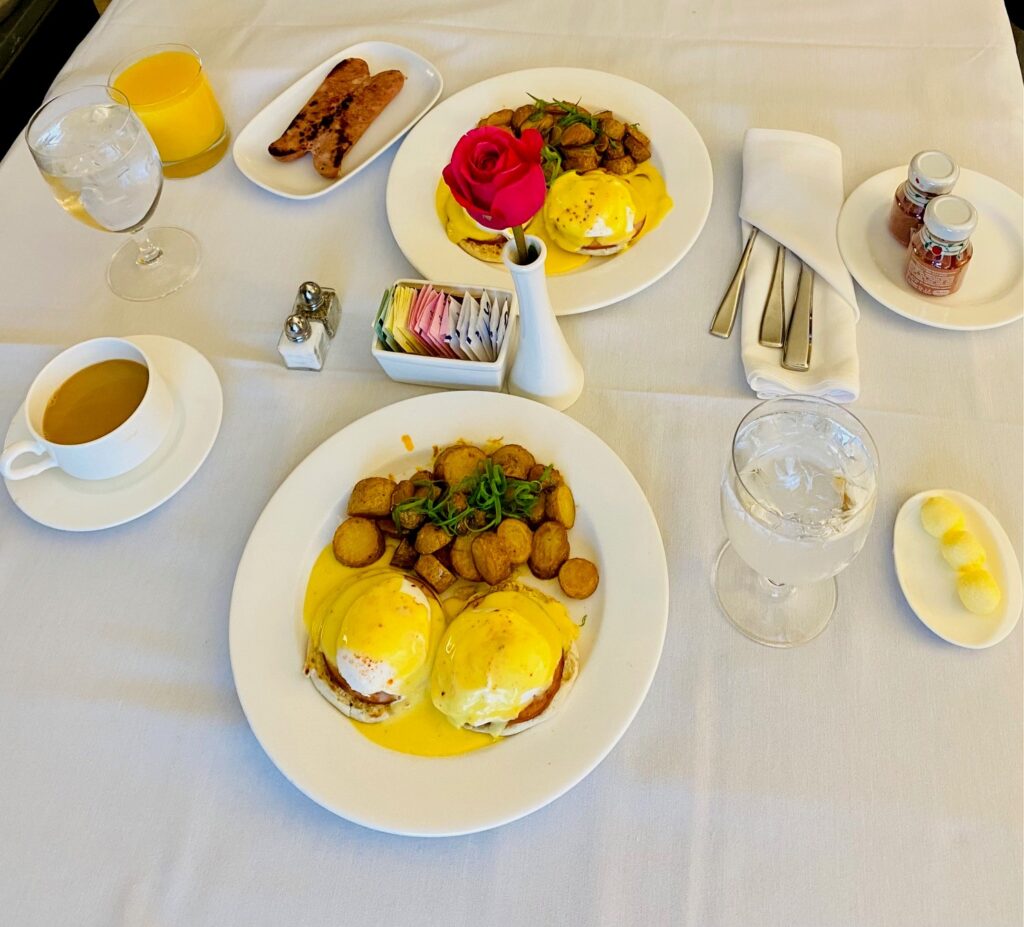 And so, we are off: on our way to Ponte Vedra, FL and our second COVID test of the trip.
Back to reality.
* Photo Courtesy of The Ballantyne Hotel.