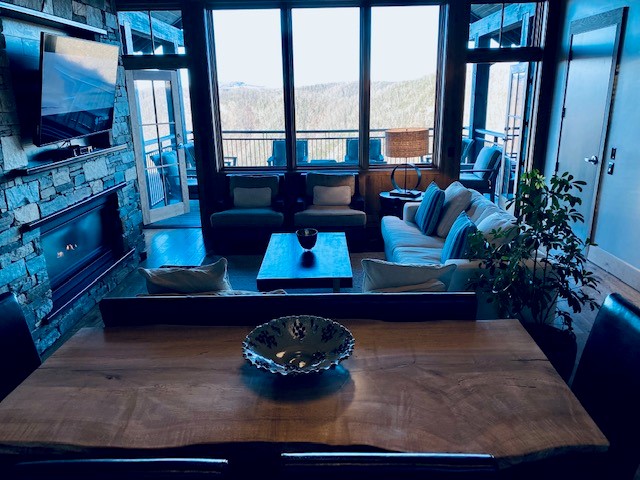 Primland Resort (Blue Ridge Mountains, VA)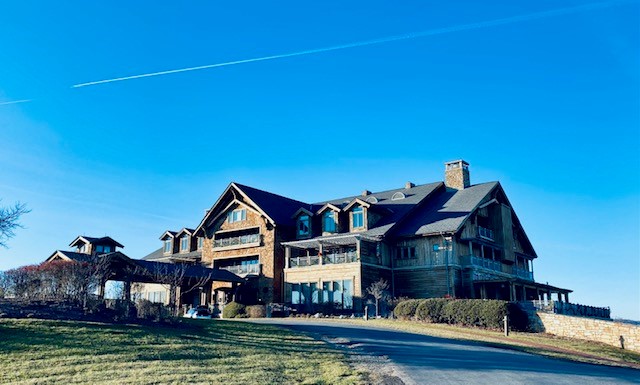 When we first considered taking our road trip, I was hoping to design a route that had us finishing the trip at Primland Resort. I had read an article in the Wall Street Journal about their treehouses—actual treehouses—for overnight accommodations.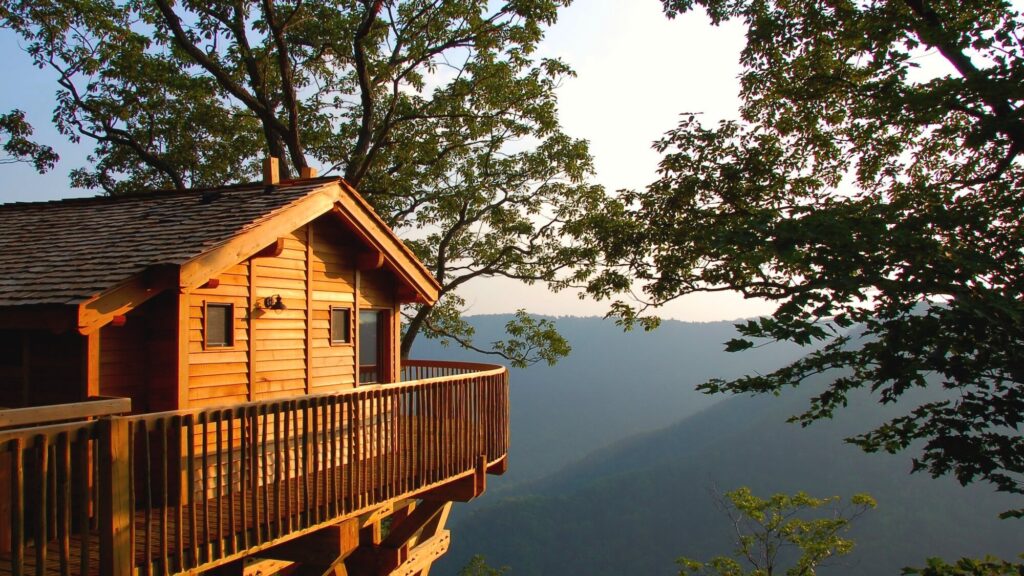 When I called to book, I spoke with Paula, who was an absolute wiz at helping guests navigate all the resort has to offer. She asked me if I was looking to "get away from it all," as the treehouses are a bit sparse and typically ideal for couples escaping family life and looking to reconnect. I think I actually laughed out loud. After months of COVID isolation, I assured her we were quite satisfied in the "quality time" category. We didn't want anything too remote, and we were hoping for something a little luxurious if possible.
"A Dan River Suite is for you," she stated confidently.
The Dan River Suites ($580 per night, not including taxes) are situated within each of Primland's four Pinnacle Cottages. They are architecturally stunning, impeccably decorated, and luxurious but also comfortable. In hindsight, this selection of accommodations made our visit.
Primland is a 12,000-acre mountain estate within the Blue Ridge Mountains above the Dan River Gorge. The Gorge has been referred to as "The Grand Canyon of the East" and is worthy of this epithet.
Primland is not easy to get to, but once you are there, it feels as if nature is beckoning you to participate in all the resort has to offer. I would not consider myself outdoorsy by any means, and yet I booked horseback riding for our first day ($90 per person for an hour), followed by fly fishing the following day ($220 for half a day with a guide), and an RTV tour (one hour at $120 for two people). There are so many activities available—from kayaking to sporting clays—it was hard to choose.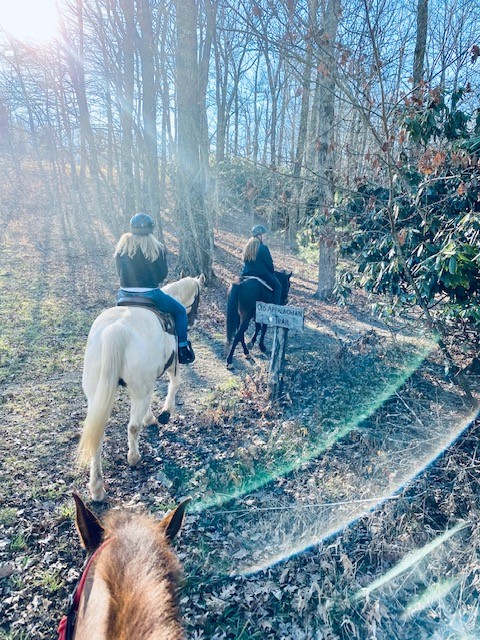 Unfortunately, the weather did not cooperate. We had 50-mile-an-hour winds on our second day and had to cancel the remaining excursions. We could have tried the Auberge Spa, but our suite was so comfy and stunning, we merely soaked in the tub, basked in the spectacular views, enjoyed the fireplace, and caught up on more quality time. I cannot imagine what it was like for those poor souls who braved the treehouses that day. #ThankYouPaula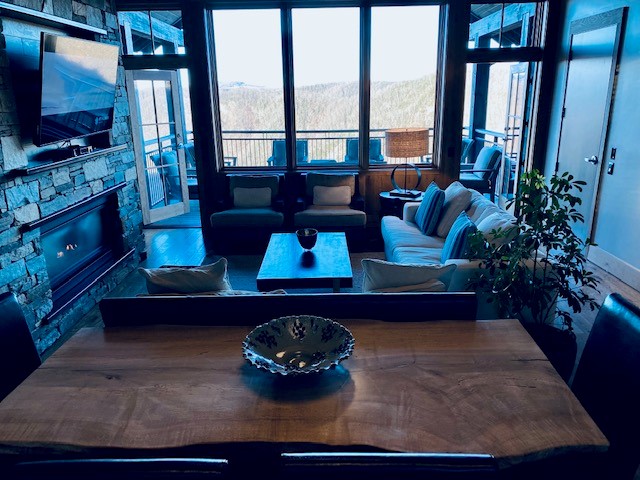 For dinner each night, the resort sent a complimentary SUV to bring us to the Lodge for dinner at Elements. The restaurant was cozy (but very thoughtful regarding social distancing). Jackets are required, and I appreciated the well-heeled crowd. The staff was extremely warm and professional; the food and wine were fabulous. We had foie gras, sea bass, venison, and yummy Belle Glos Pinot Noir by the fireplace. Our dinners were around $350 in total (including gratuity). There are also a variety of less expensive dining options at Primland. We ended our first night carrying on with other guests around the firepit while enjoying a nightcap.
For such a family-friendly retreat, it was a relief to find adult fun as well within Primland. We also got to experience the resort's fully equipped observatory. A guide opened the roof, got out her pointer, and seamlessly ushered us through the stars, planets, and other celestial objects with her Celestron CGE Pro 1400 and CPC 800 telescopes. The resort's altitude and its night sky's unusual clarity afforded us stunning views without the dulling effects of ambient light—it was totally impressive.
In the end, Primland Resort was one of the most interesting places we have ever stayed. The resort's unique atmosphere sets it apart as both retreat and social haunt. For being such a large property, it has a variety of qualities typically found at a bed and breakfast. Personal touches ranging from Paula's expertise to handlers assisting with unique excursions, from social firepit gatherings to almost entirely isolated accommodations, Primland hits all the notes. We have already discussed our plans to return for a longer visit and a chance to more fully enjoy the Blue Ridge Mountains and the resort's catalog of year-round outdoor activities.