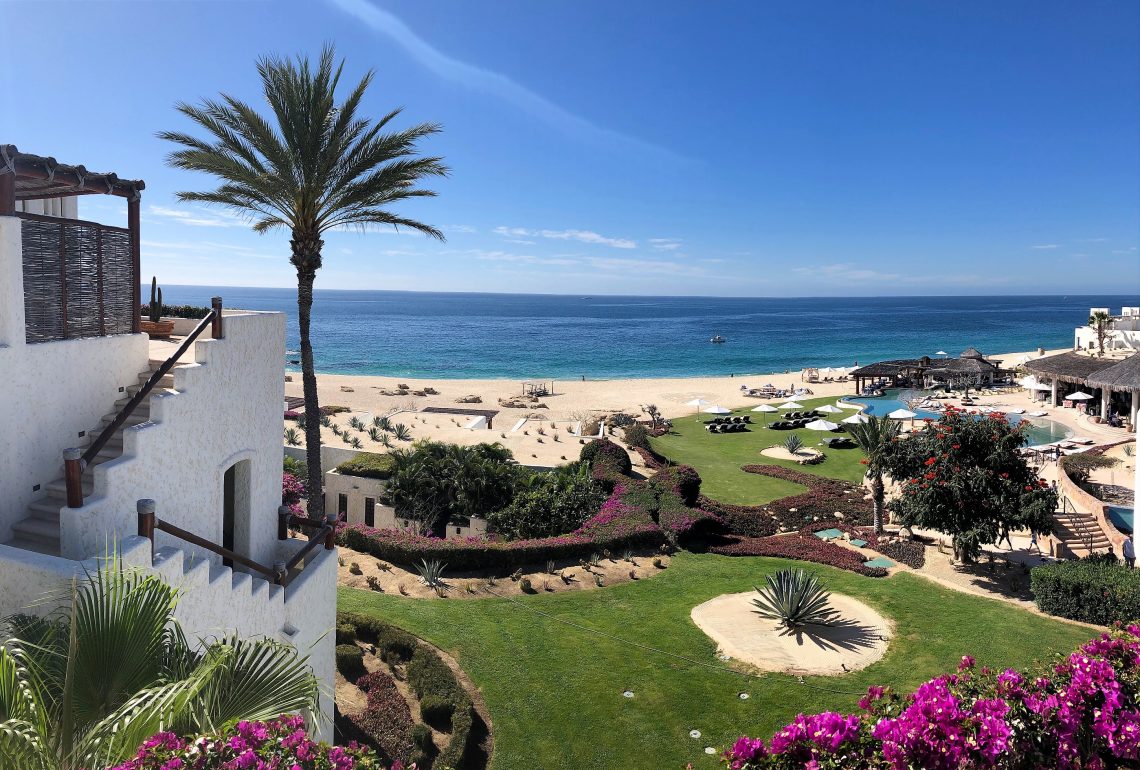 Las Ventanas al Paraíso (Los Cabos) | Spring 2019
Come with me and you'll be ♫
In a world of pure imagination
Take a look and you'll see into your imagination
We'll begin with a spin
Traveling in the world of my creation
What we'll see will defy explanation ♫


If you want to view paradise ♫
Simply look around and view it
Anything you want to, do it
Want to change the world?
There's nothing to it ♫
—Willy Wonka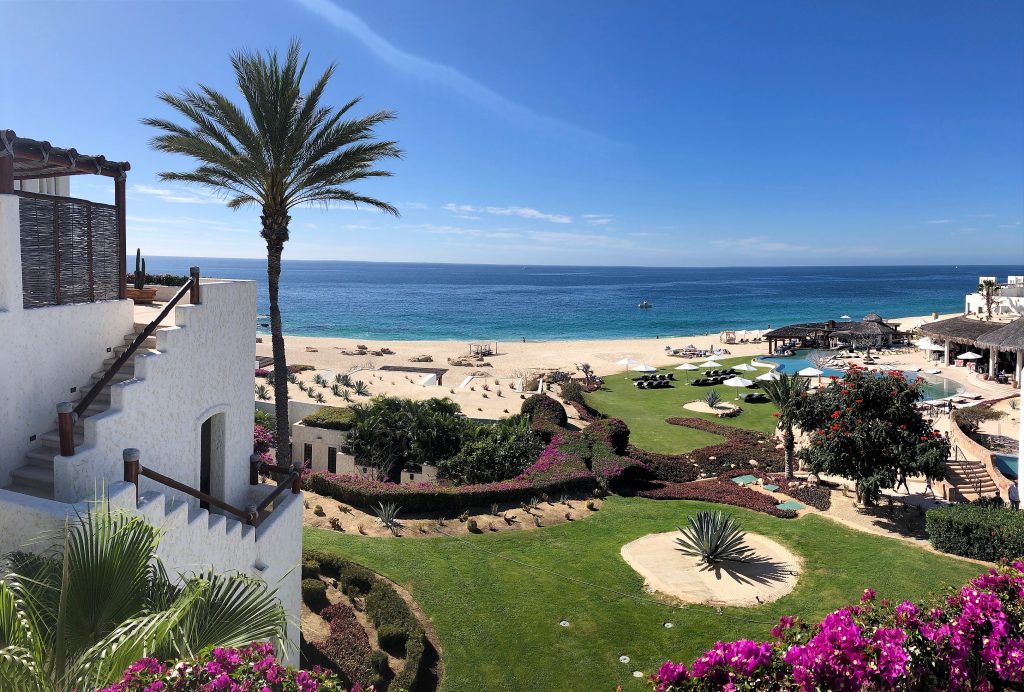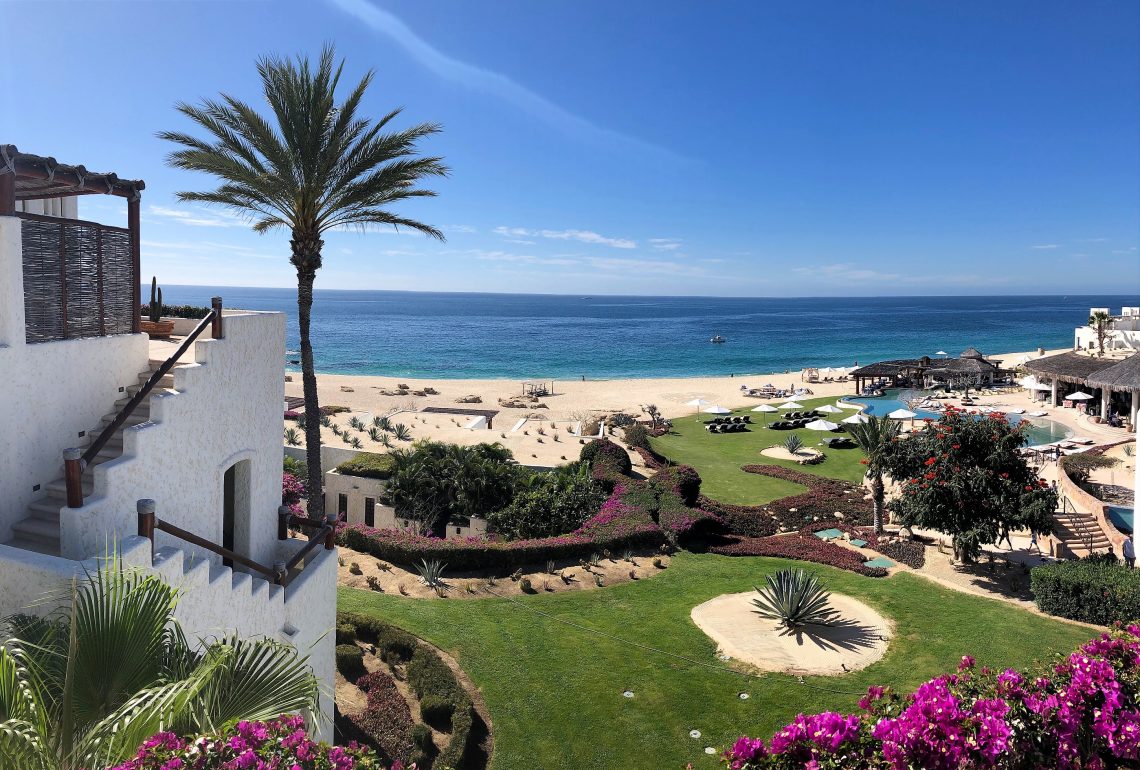 Is Ty Warner, the owner of Las Ventanas al Paraíso, the Willy Wonka of luxury resorts? Perhaps. I'm not quite sure whom to give the credit to, but Las Ventanas is the finest resort I have ever stayed in. My comparisons draw from my travels, from the Four Seasons in Maui to Nayara Springs in Costa Rica—the #1 resort hotel in Central America according to Travel + Leisure 2018.


Las Ventanas, a Rosewood resort, sits on a gorgeous stretch of beach in Los Cabos, Mexico. The exterior has no sign by design, so you must find the hotel by mile marker (or any driver will know where to take you). From the moment you pull up to the beautiful ironwork that serves as the front gate—prepare yourself. You are about to experience a world of pure imagination. ♫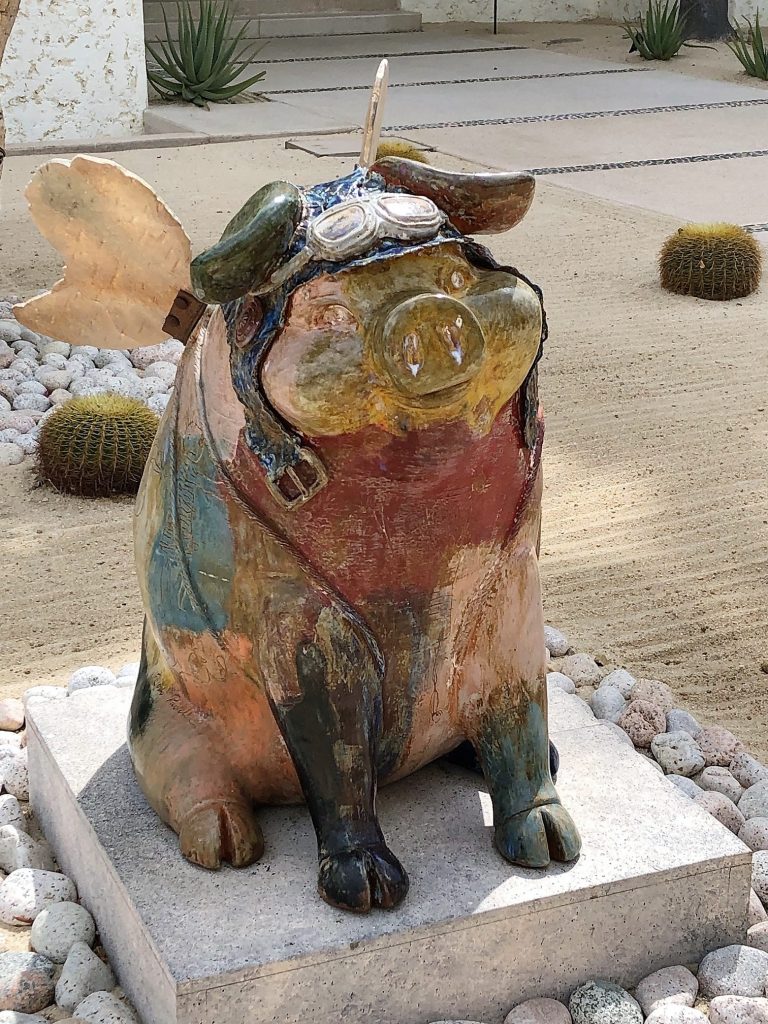 Let's Begin with the Positives
A Mexican-Mediterranean theme carries throughout the resort. Artistry abounds, including stonework, murals, sculptures, lighting installations and more. The landscaping is cactus, succulents and other desert plants, largely set in sand gardens that burst with color. And the intersection of design between the pathways, pools, restaurants and guest rooms is flawless. If you want to view paradise, simply look around and view it. ♫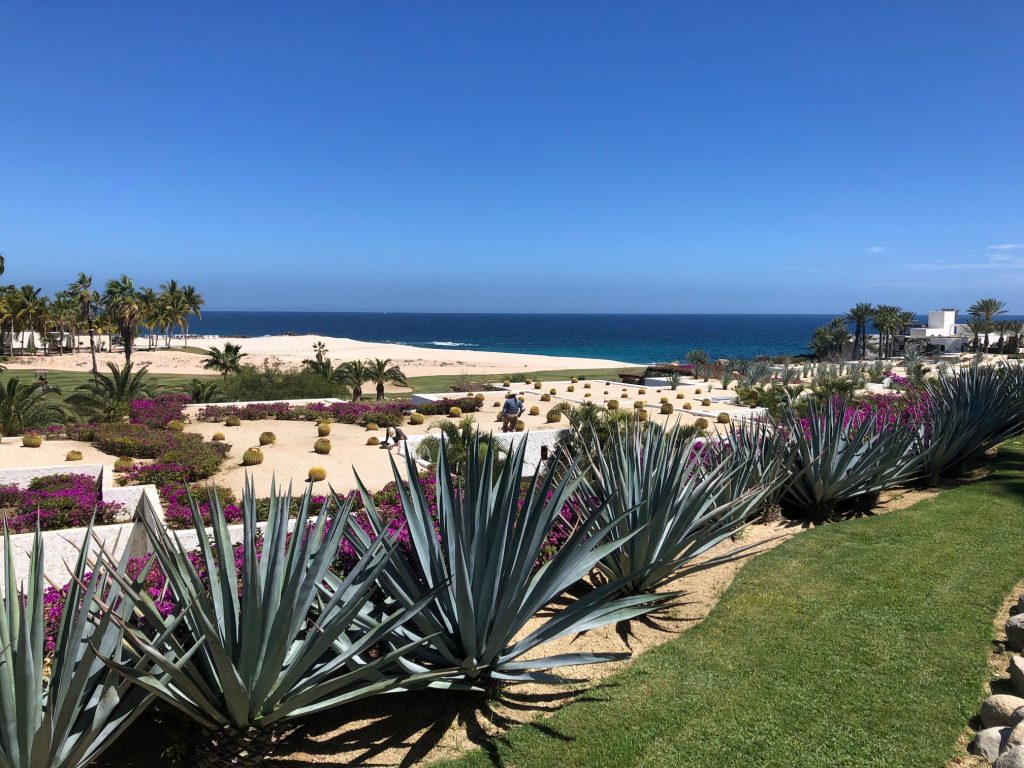 Our Oceanview Rooftop Terrace King Junior Suite was stunning. This luxurious, 1,400-square-foot suite had an adobe fireplace, marble bathroom with oversized tub and separate shower, a private patio with Jacuzzi and a rooftop terrace.
But what truly sets Las Ventanas apart is the service and their attention to detail—which is nothing short of remarkable. If a picture is worth a thousand words…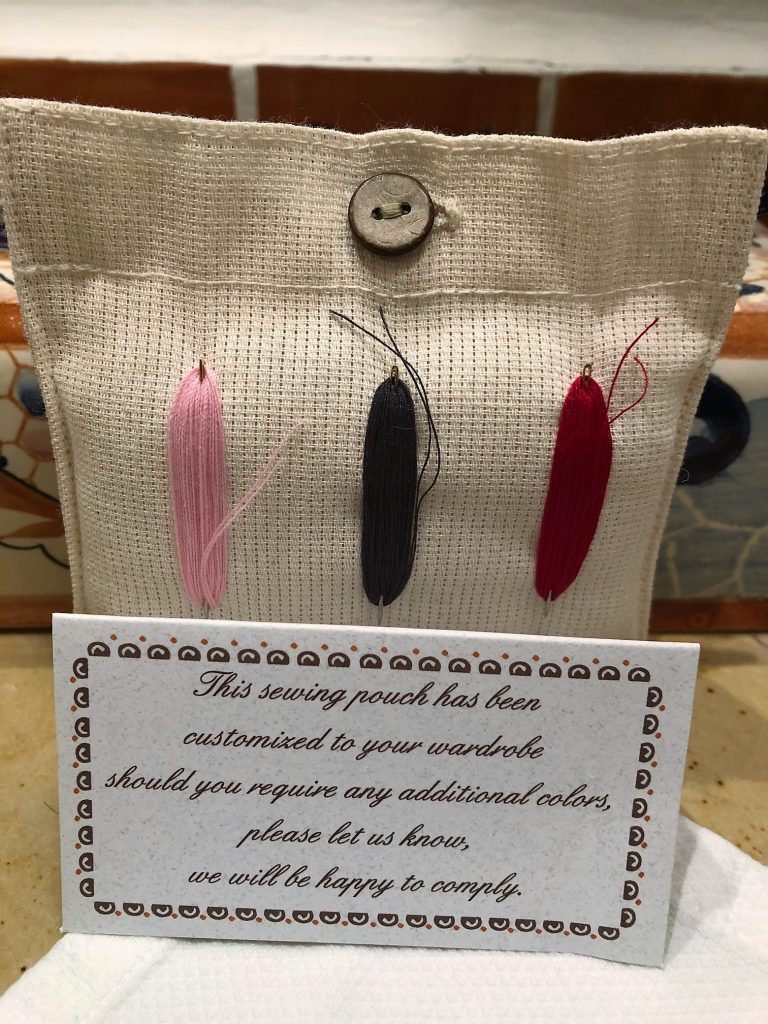 I have been telling the story of the sewing kit at dinner parties and other gatherings ever since I first stayed at Las Ventanas eight years ago. It is the perfect anecdote for what you encounter― everywhere you turn, there is nothing they haven't thought of.
Your personal butler will take care of any need, from seamlessly checking you in, to having your Jacuzzi ready at a particular time.

A device with every lounge chair will call your servers or ask for the check.

A gentleman tours the pools with his makeshift stand to clean your sunglasses.

Groundskeepers rake the beach and sand gardens for an extra element of design.

Or a special message.

Daily horseback riding is available.

Fireworks nightly; for an extra fee you can design a display.

Enjoy live music nightly in the lounge.

An attendant will build you a fire to fall asleep to.

A complimentary tequila tasting awaits in your guest room.

An attendant quietly left a surprise wine and cheese tray.

After dinner, a surprise "Happy Anniversary" dessert with sparklers.

And another one waiting in our room.

And a bubble bath with candles and rosebuds.
You will never see the dreaded (and often loud) housekeeping cart at Las Ventanas. No, here room attendants carry their products in baskets, travel in small groups and are virtually silent. They also service your room twice during the day and provide turndown at night.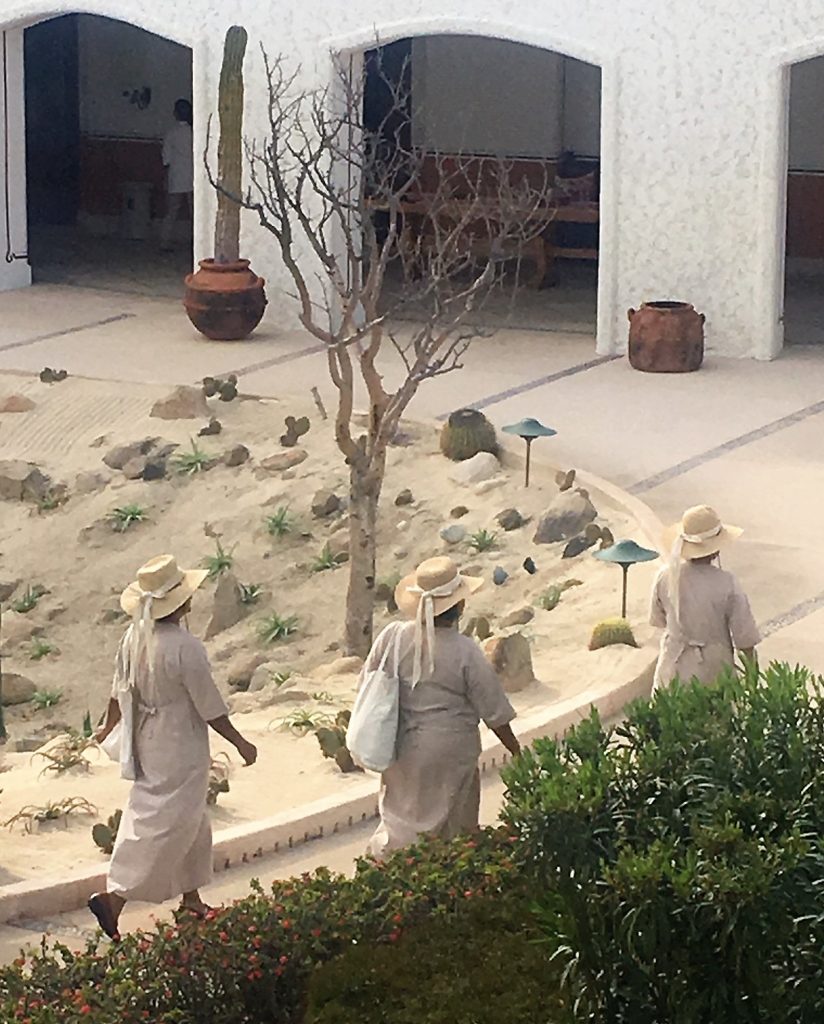 The pools are as stunning as the beach, and service continues to be unlike anything I've encountered. Complementary water bottles on ice are available at the pools and the beach, but they also provide evian water spritzers so you can mist yourself. Butlers also provide fresh fruit, ice pops and cold hand towels throughout the day.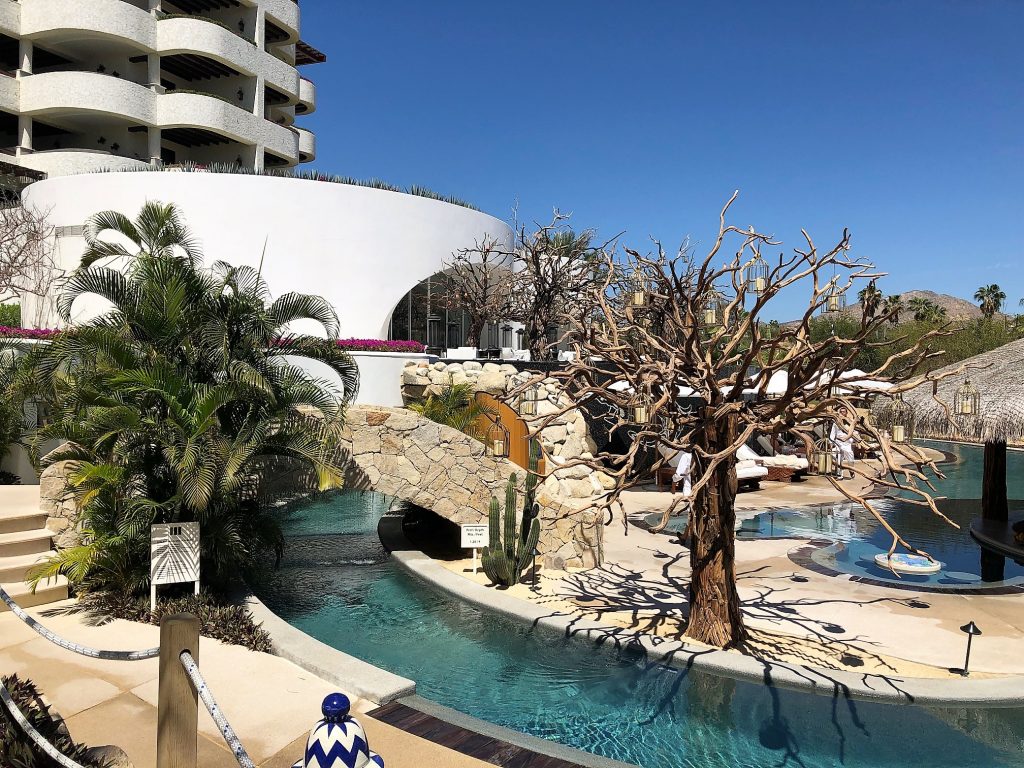 Room service is also another level. For breakfast, your server (who has arrived via bicycle cart), enters through your side terrace gate so he does not have to come through your room. He then sets up the entire spread, even bringing a toaster with him to toast your bread while he's setting up. He then removes the toaster, says "Adiós" and leaves as quietly as he came.
The food is of course excellent at Las Ventanas, from the aforementioned breakfast on our terrace, to fish tacos at the pool, to their fabulous sushi. Our daily routine included carrying on with late afternoon cocktails and treats at the Tequila & Ceviche Bar. Oscar, the bartender and favorite friend of the trip, was a wealth of Las Ventanas knowledge and made one of the best drinks I have ever had (also my husband's favorite): the spicy margarita. Jalapeño, serrano or habanero, this spicy margarita was better than any other we've tried (and we've tried a few). The spice-lined rim with a sublime combination of acid, tequila and ice was the perfect end to another perfect day.
Fish tacos with 3 sauces

Carrying on with Oscar


Jalapeño margarita

Mango margarita

Yakimeshi roll

Mango roll

Baked eel roll

Arbol restaurant
For Your Consideration
Have I blown your mind? Well, get ready for the prices. The Oceanview Rooftop Terrace King Junior Suite typically runs about $2,000 per night, plus 15% gratuity and 19% tax this time of year. This is high season; we were in Cabo for a business trip earlier in the week. Normally, we go later in the season when the rates drop. By comparison, a Gardenview King Junior Suite at the end of April goes for $890 per night plus taxes and gratuity. As an added bonus, the resort is also quieter this time of year, which can be a welcomed change…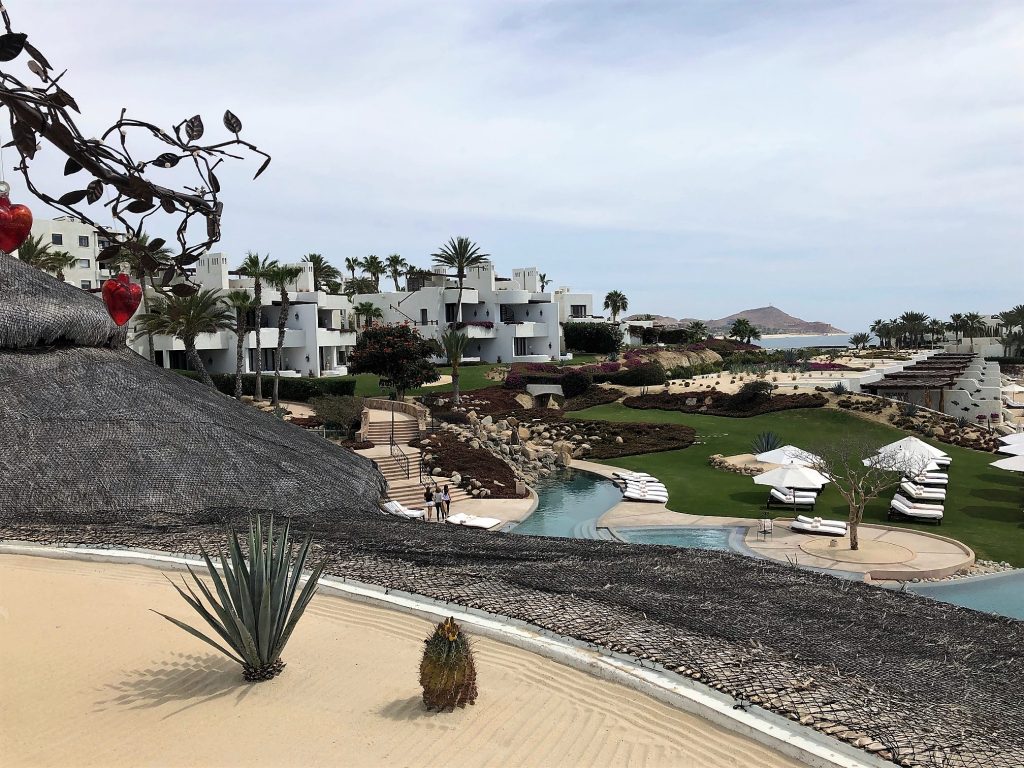 Celebrities frequent Las Ventanas, and I've had fun sitting next to a few of them over the years. This visit, we had someone I can only assume was a professional athlete by his size and entourage.
Michael J. Fox once said, "celebrities live in a world of 'Yes'." If there is one downfall of Las Ventanas, this might be it. They treat all of us like celebrities, which for most is fabulous. Unfortunately, there are among us "Ugly Americans"—those who give the rest of us a bad name with their obnoxious behavior when they travel abroad.
The adult pool was a haven for these folks to my dismay. One woman sat next to me for an hour on her cell phone. Did I mention she was on FaceTime?! Oh, and she wasn't alone. Her daughter, Veruca Salt, was also there talking to her mother's boyfriend. (Of course I know who was on the other line, and yes, it's weird.) To recap, the two of them were shouting into the phone on FaceTime (also nice because I got to hear his side of the story too). What we'll see will defy explanation. ♫
Next, the professional athlete was in El Restaurante, (the resort's elegant Mexican restaurant), while his son was playing soccer amongst the tables, chairs and expensive tequilas. I saw a server standing nearby and could only imagine what she was thinking. Anything you want to, do it. ♫
It's ironic I'm mentioning this when I hate unnecessary rules and have posted about as much in the past. But these examples are more than just your typical carrying on. And the fault is on the Ugly Americans, not Las Ventanas. I realize it puts Las Ventanas in a difficult position when they are so obsessed with guests having an amazing experience every second of their stay. But it affects other guests, and trust me, they complain to each other. There have to be ways to address certain issues delicately.
The club I belong to at home will "card you" if you are on the phone in our signature restaurant. A staff member will politely place a card on your table that states something like, "So as not to disturb other guests, please refrain from using your cell phone, or kindly take your call outside."
Unfortunately, we don't have a card for playing soccer in the ballroom—but that's a story for another day.
If You Go
There is no if—just go.