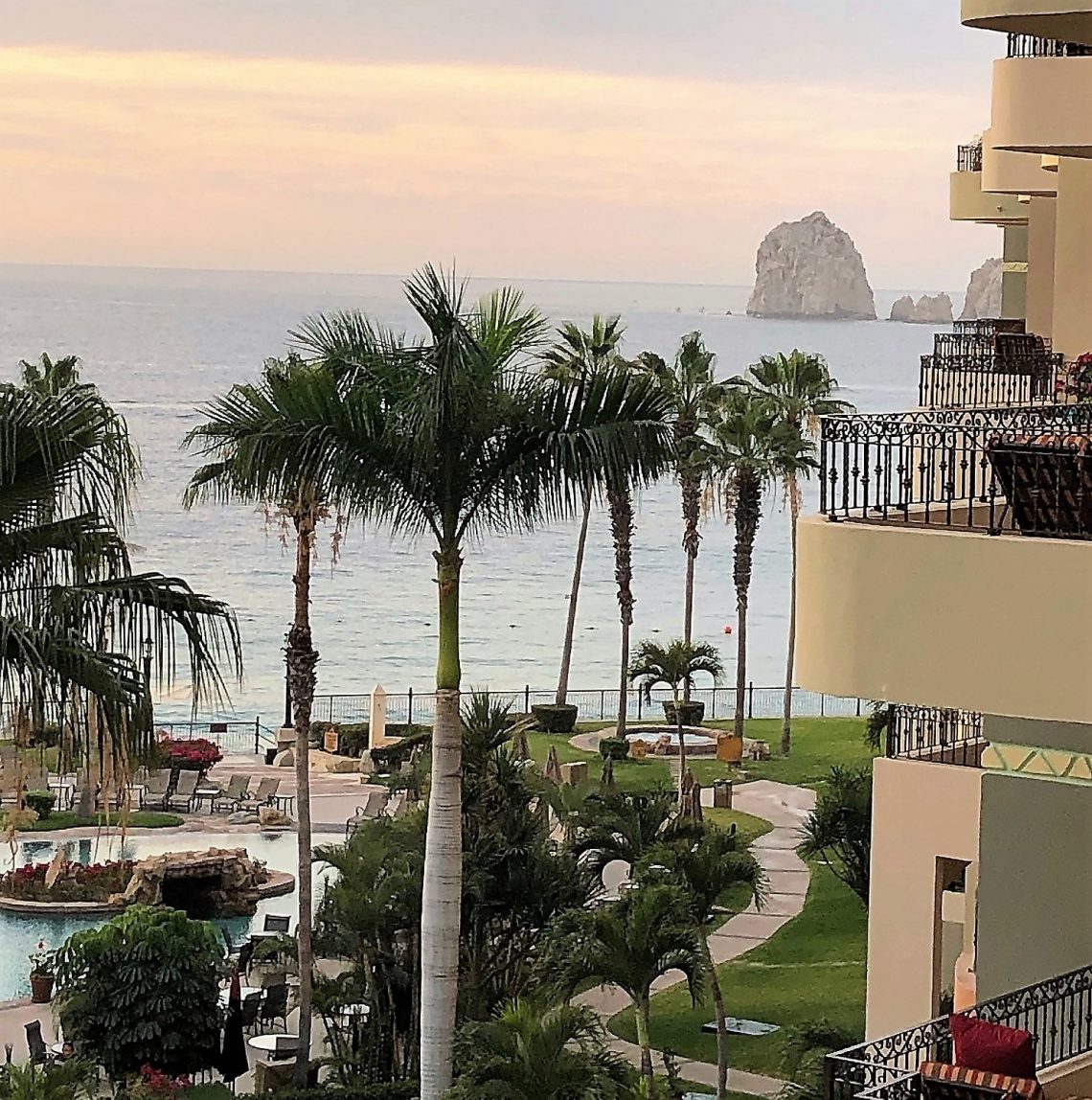 Villa La Estancia (Cabo San Lucas) | Spring 2019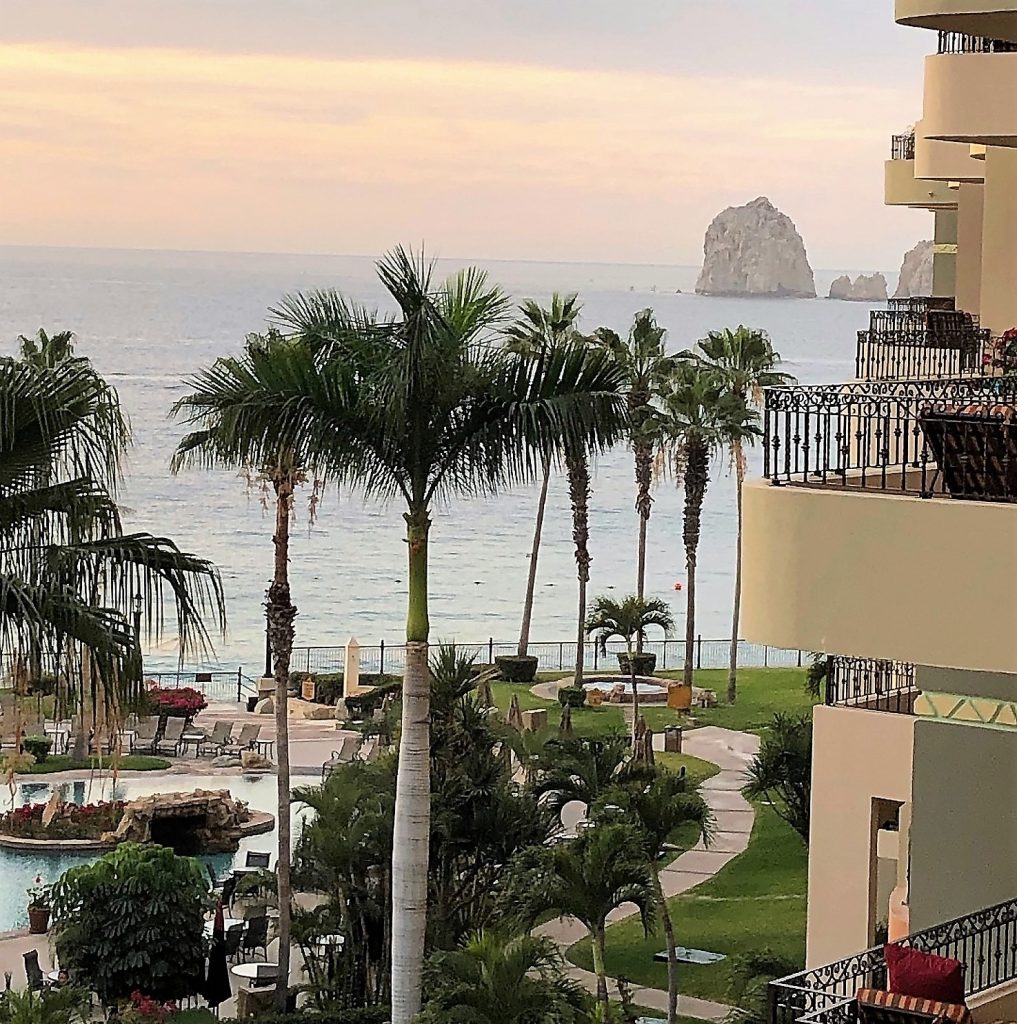 The very first vacation my husband and I ever took together was to Cabo San Lucas in 2008. I had previously visited, and I fell in love with the dry climate, beautiful topography, fantastic restaurants and fun nightlife. My husband is also an avid sportfisherman—I couldn't wait for him to try fishing in Cabo.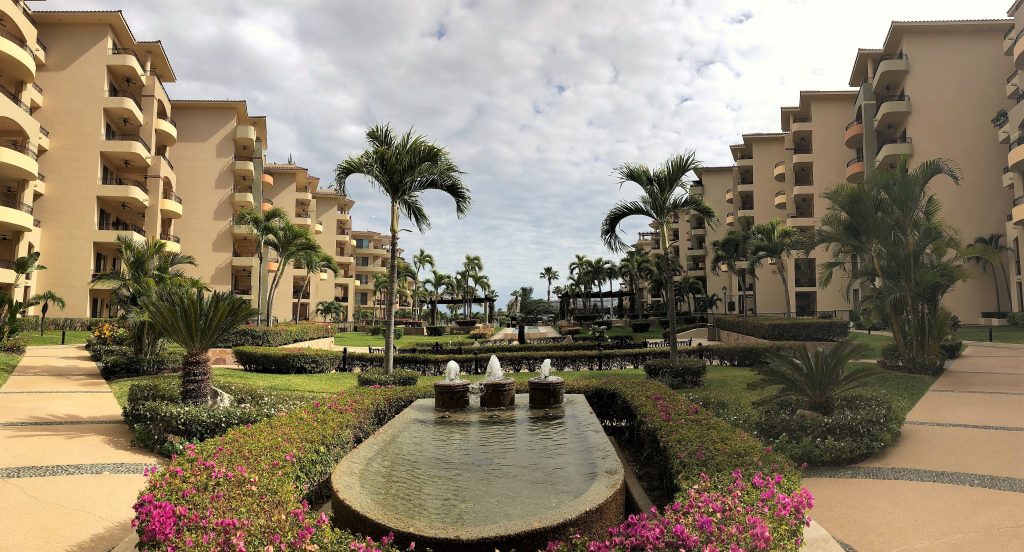 Fast forward 11 years, and it's amazing how much has changed—and how much remains the same. Villa La Estancia is that rare gem of a resort that remains consistently good, year after year.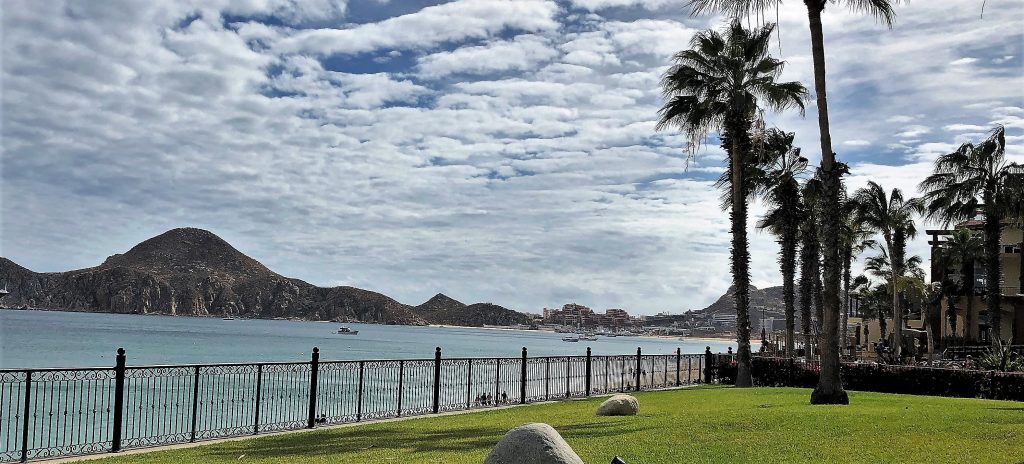 The staff care for it so age does not weather it and it has a loyal following of timeshare owners and resort guests. Villa La Estancia also manages to feel peaceful and quiet even though it is a sprawling property.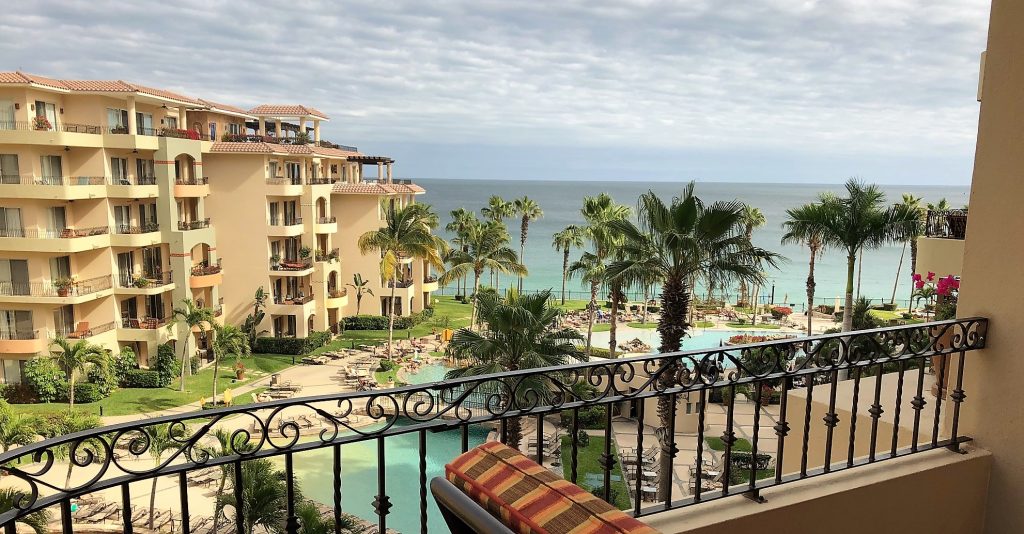 Let's Begin with the Positives
Set on Medano Beach, the liveliest and most popular beach in Cabo, Villa La Estancia offers a roped-off section of beach with the most stunning views of the rock formations Cabo is famous for on the Sea of Cortez. Complete with lounge chairs and full food and beverage service, this section remains a respite amidst the chaos of vendors selling their wares and beach activities. Medano Beach is one of the few swimmable beaches in Cabo (given the terrain and surf), so this is prime real estate.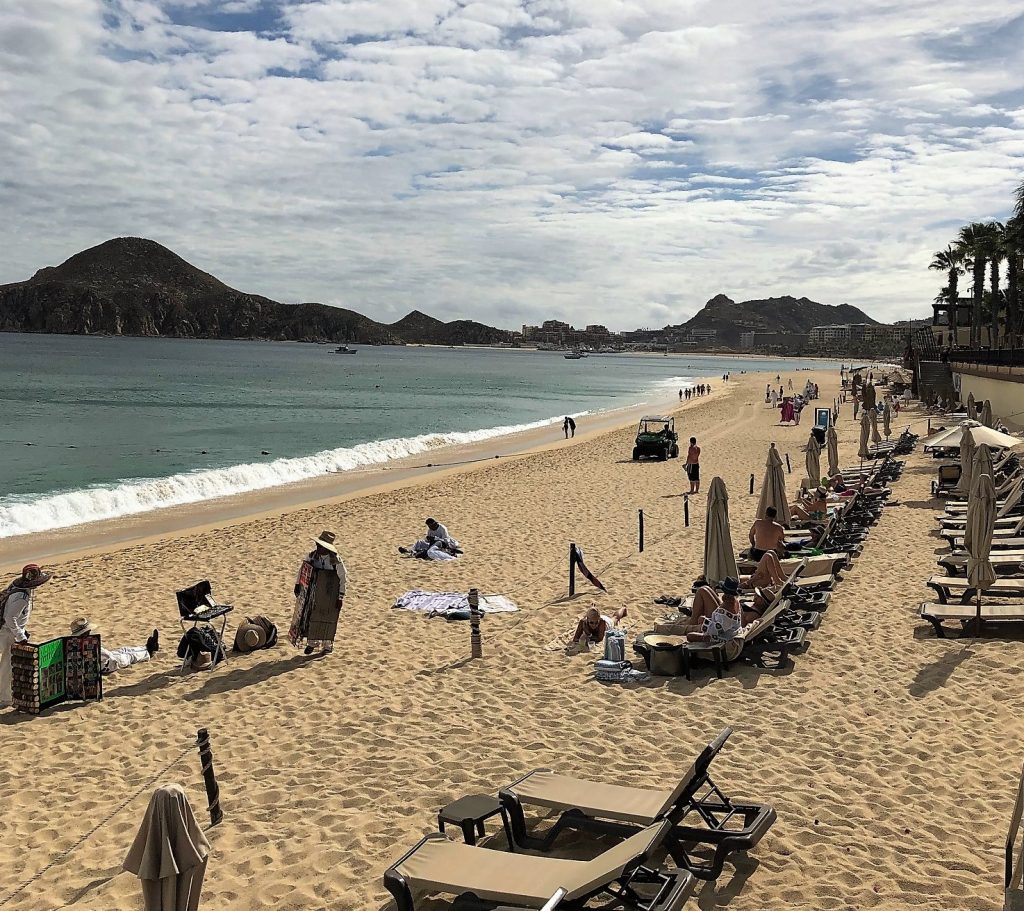 Should you prefer the pool, the resort has several very well-maintained connected pools complete with a swim-up bar. (Not my scene—if you are wondering why the guy drinking next to you hasn't gone to the bathroom in three hours, the joke's on you—he has.)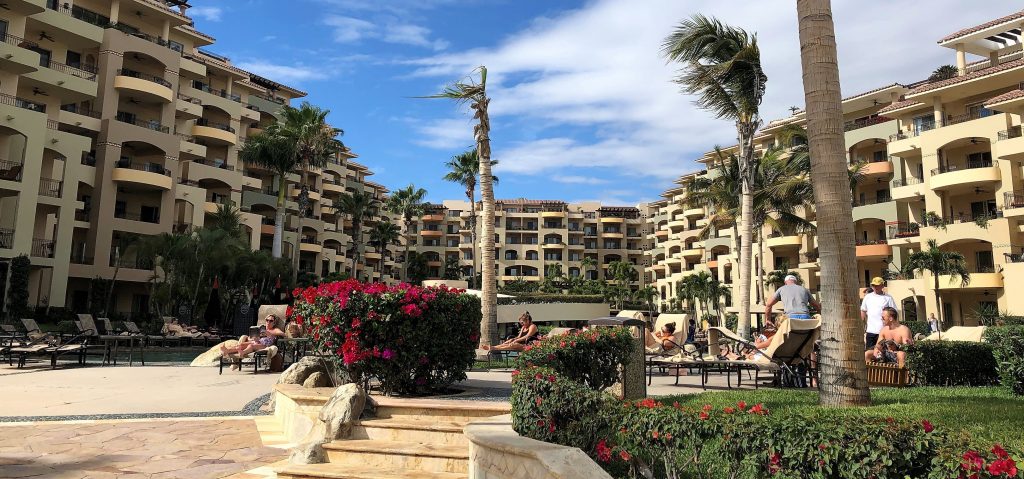 Additionally, Villa La Estancia has four large Jacuzzis that have remained relatively quiet every time we have visited the property.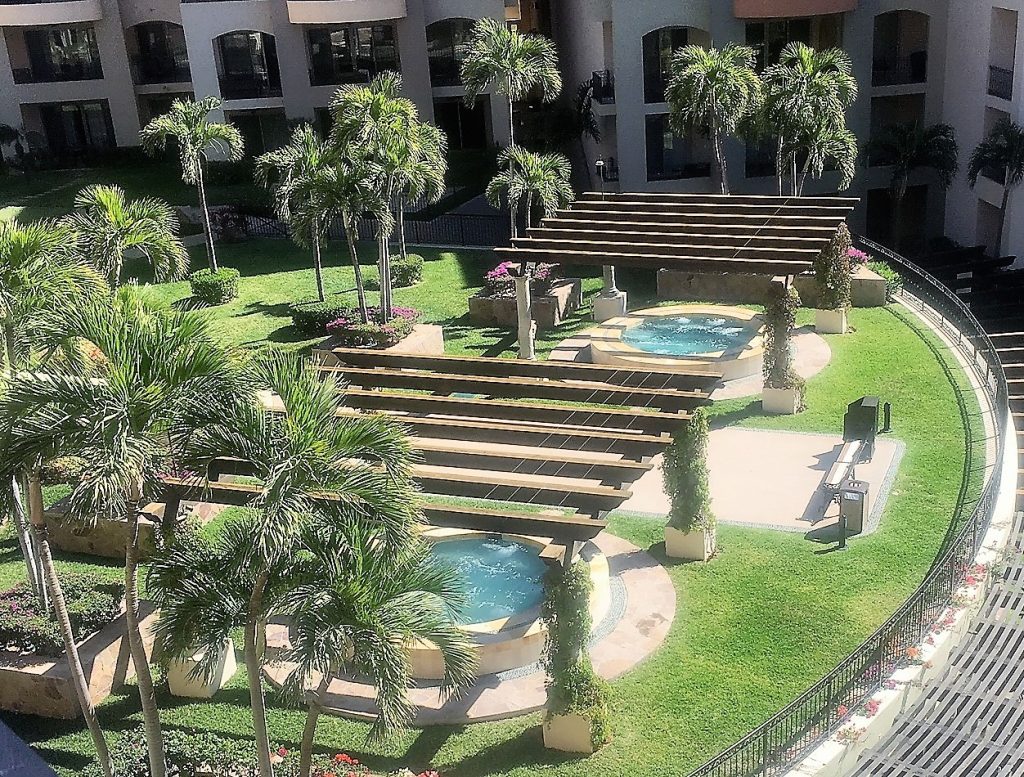 Villa La Estancia is part of The Villa Group, which in Cabo includes sister properties Villa del Palmar and Villa del Arco. Located right next to each other, they also have shared common areas like the business center, Palmita Market & Deli, an outdoor grill and a shopping area. People who own at Villa La Estancia and come for weeks at a time tend to visit the larger grocery stores at the beginning of their stay. But for guests like my husband and me, the market is the perfect convenience to throw a spur-of-the-moment wine-and-cheese party for two.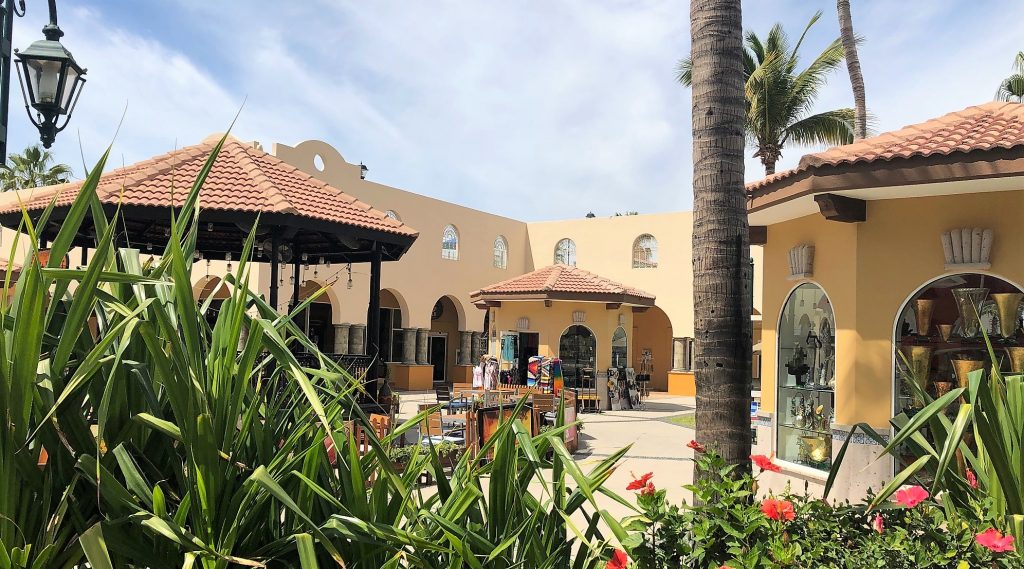 We often see people entertaining in the evening or playing cards on their terraces. Unlike at other resorts, guests tend to use everything their rooms have to offer at Villa La Estancia. Perhaps it is because the suites are enormous and so well appointed. Our colonial hacienda-style one-bedroom suite was over 1,400 square feet and included a fully equipped gourmet kitchen, dining area for eight, washer and dryer, spacious living room, large bedroom, two bathrooms, marble shower, whirlpool tub, terrace with lounge chairs and an outdoor dining set. During spring break/high season, this room is $495 including taxes.
For Your Consideration
Our business trip unfortunately occurred in the midst of spring break, and the kids and their parents completely took over the pool area. I cannot understand for the life of me why Villa La Estancia does not delegate a single pool or section for adults only. Thankfully, we typically come in April when children and families are not as much of an issue.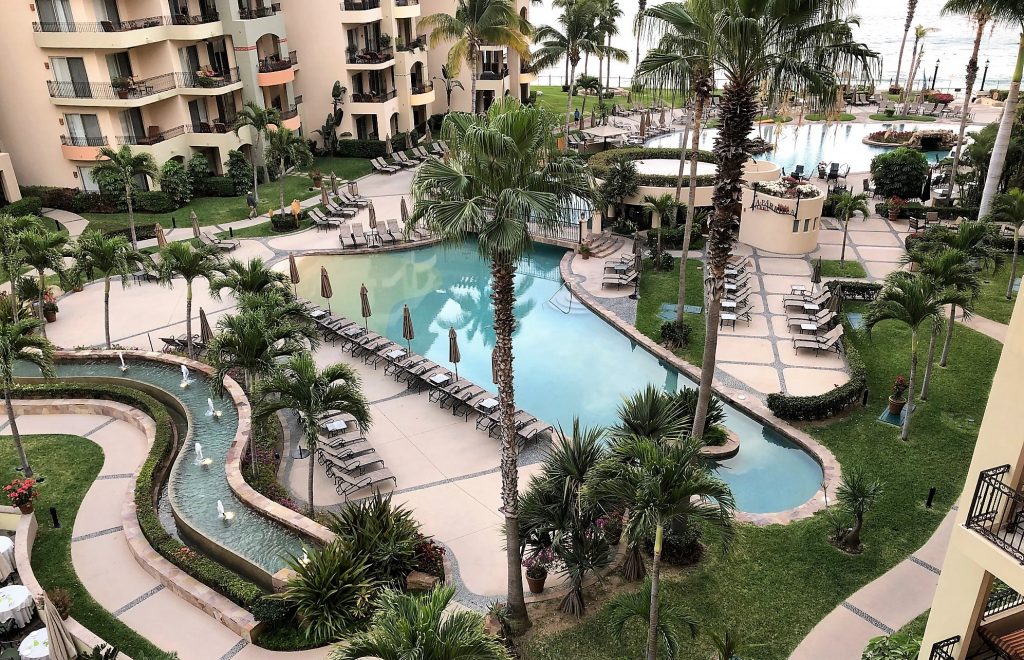 There are only two restaurants on the property, but there are nine within the three properties. All of your drinking, dining and even food shopping within the three resorts can just be put on your room tab, which is convenient. Given the quality of the restaurants in Cabo, we typically eat breakfast by way of room service, eat lunch at the pool or beach, and head offsite to town every night to have dinner and carry on.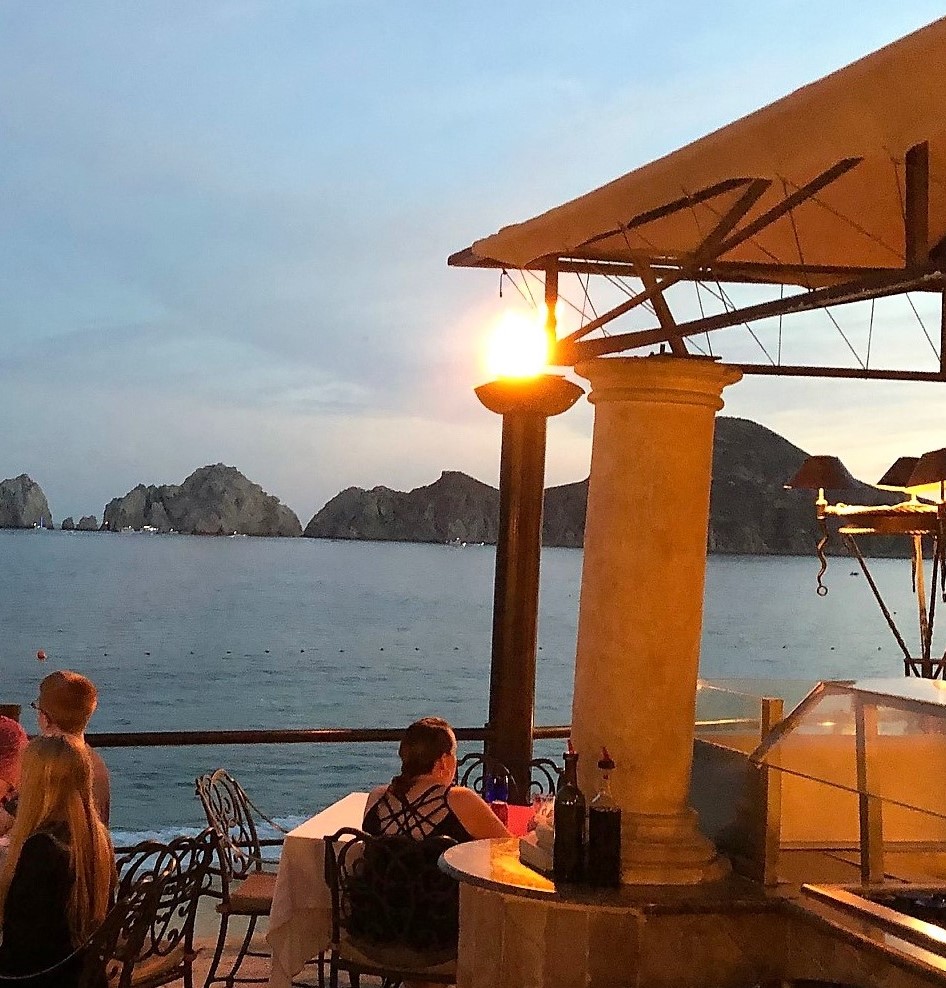 If You Go
Save yourself the money and the chaos of spring break and go later in the season. The original room we have stayed in over the years is smaller, but it is beachfront. It goes for under $400 a night in mid-April.