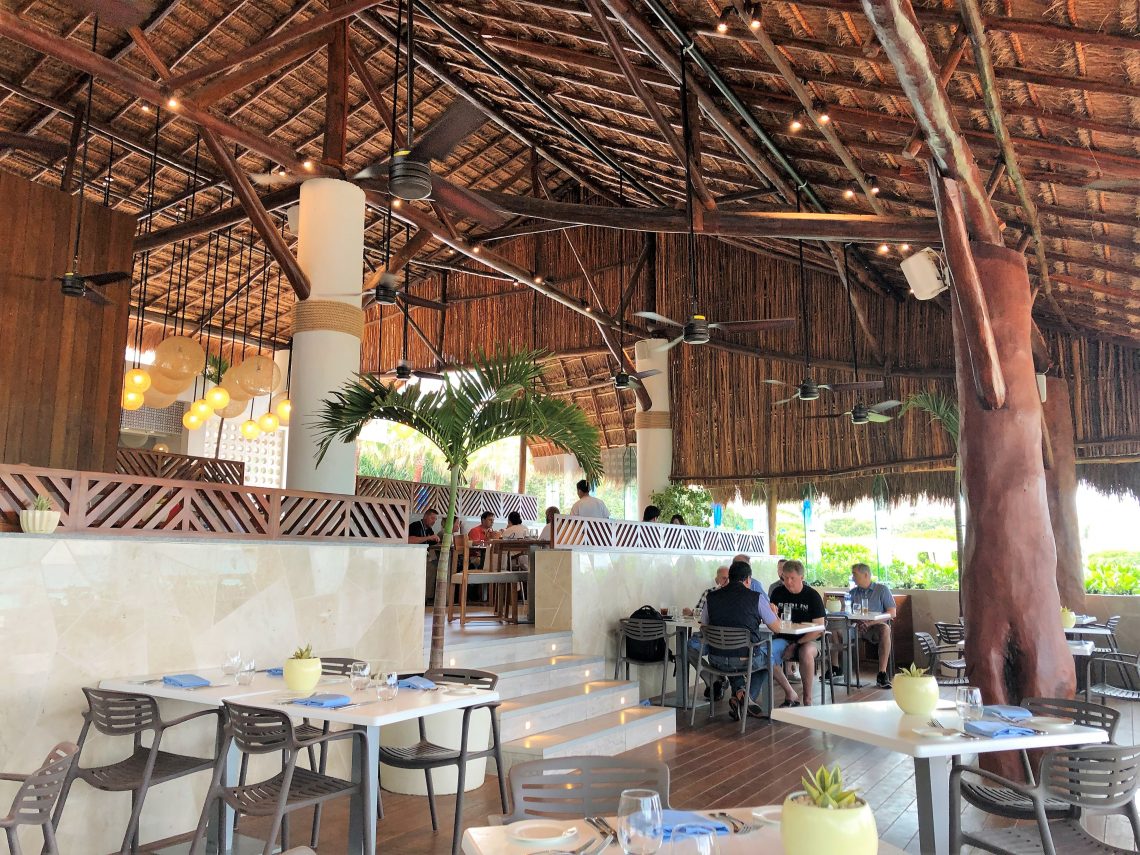 Live Aqua (Cancun) | Winter 2019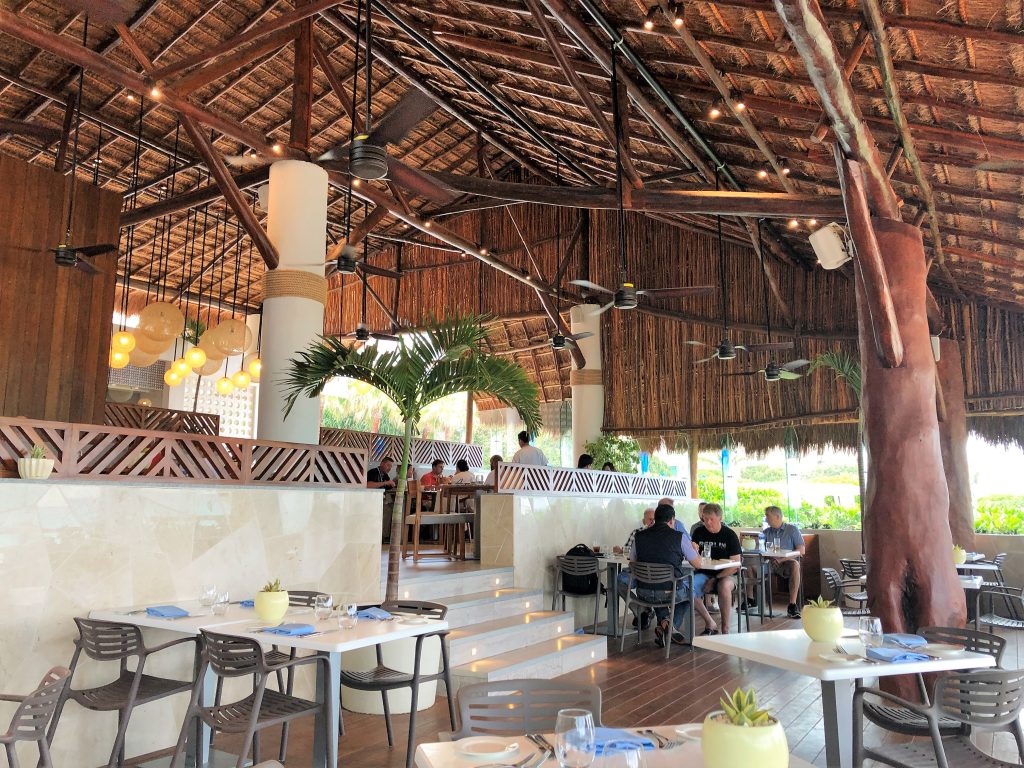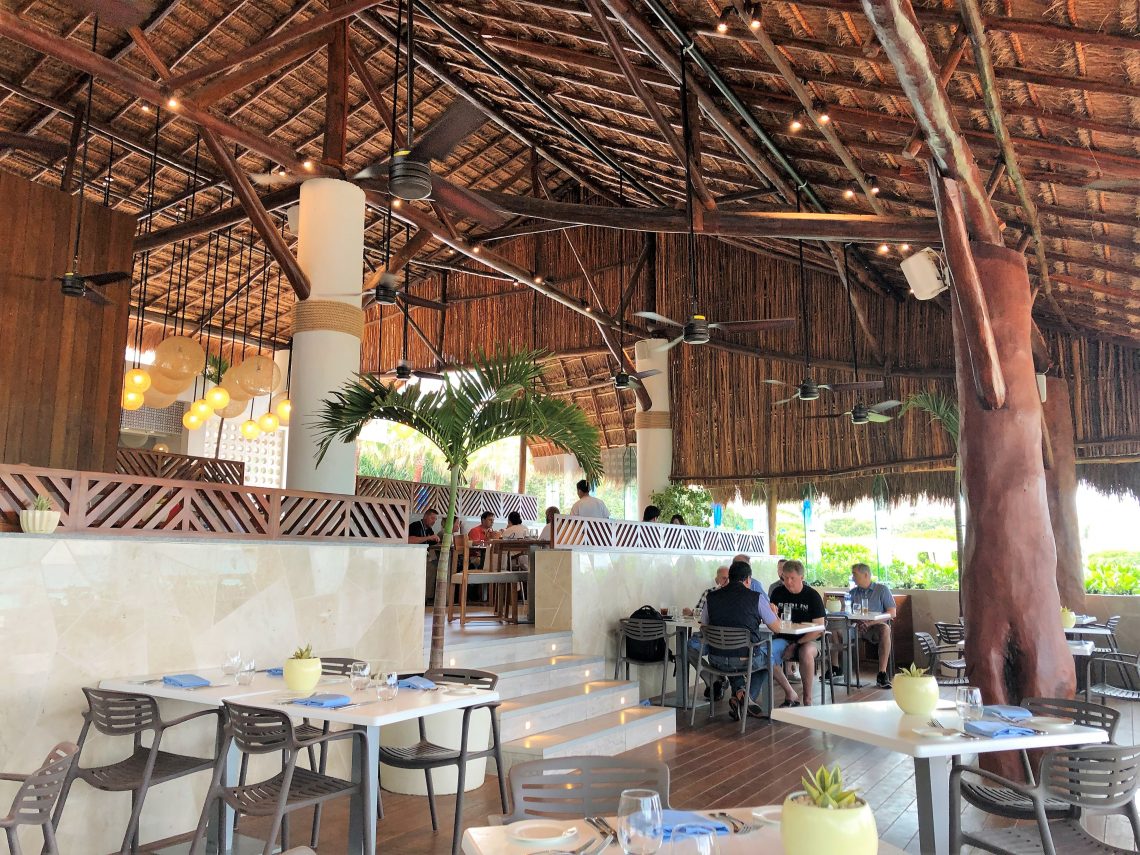 It's a good thing I got over whatever hang-ups I had about Cancun a few years ago, because here we go again… This time it was a business trip to the adults-only all-inclusive Live Aqua with a little over 60 of us total. What's nice about traveling with a group is that you can compare notes along the way as to how things are going. Is what you are experiencing an anomaly or par for the course? Here's what I found: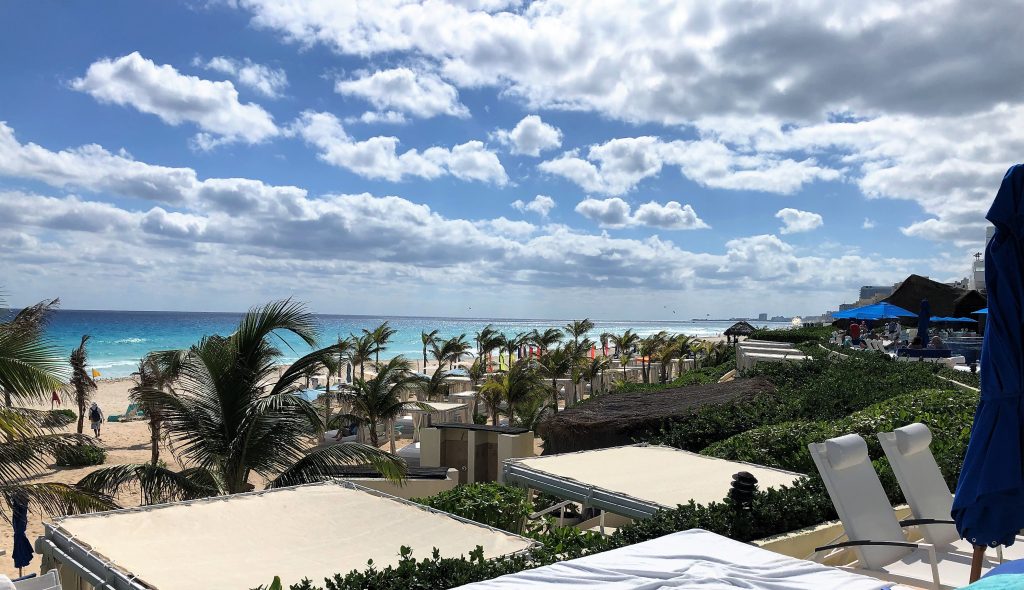 Live Aqua sits along a beautiful beach in the Hotel Zone, a short drive from the airport. It is a fairly sprawling property with 371 rooms and 6 (or more) places to eat. The hotel used to be consistently ranked #1 or #2 in competition with Le Blanc, but in recent years has fallen to #9 on Trip Advisor. My personal theory is that more family-friendly resorts and those with a stronger timeshare/hotel loyalty program base are new rivals, but Live Aqua recently underwent a total renovation so they just may climb the ranks again.
Let's Begin with the Positives
Our Premium Ocean View Room (with balcony) was clearly recently renovated and looked just like it did on the website. It was well-appointed and remained spotless due in part to the wonderful housekeeping staff. This room plus included food, beverages and service this time of year typically runs $700-$750 per night (including taxes). The food was excellent at mb Restaurant and our friends had a fabulous meal ($85 per person extra) at Inlaa'kech Lobster & Grill (though housed at the Sea Corner due to renovations).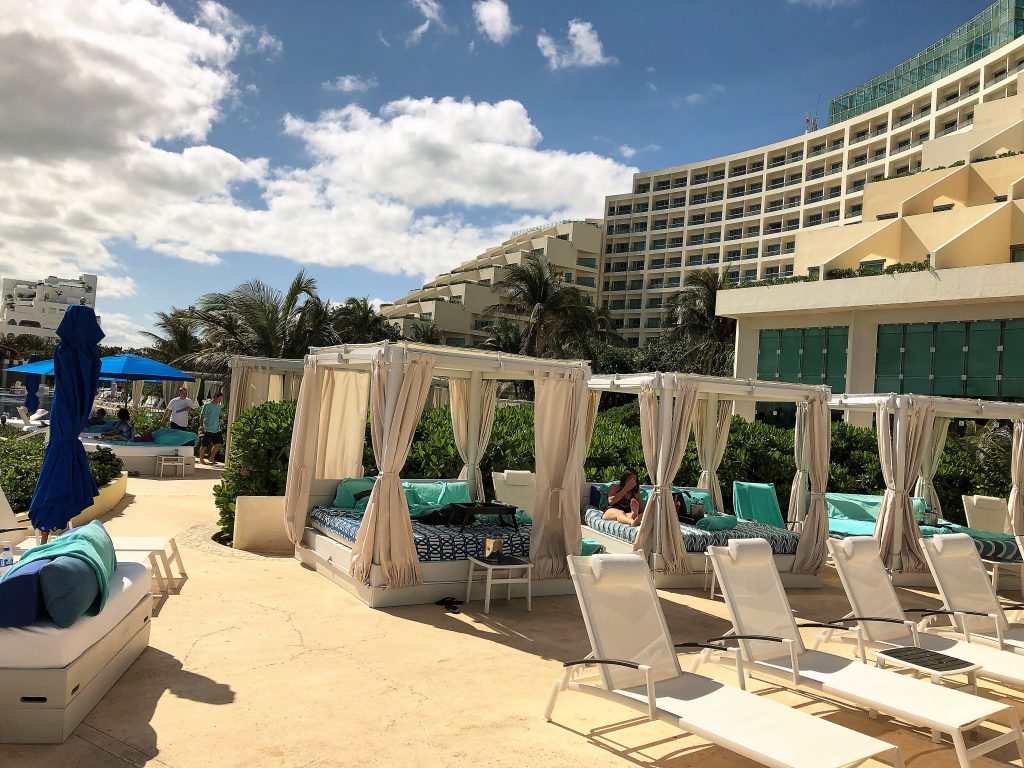 Speaking of renovations, they were not complete (as scheduled) upon our visit. This was actually a plus as we heard or saw little sign of work being done and the hotel was only at 60% capacity due in part to some rooms not being ready. We had the spa (awesome), pools, bars and restaurants to carry on wherever/whenever we chose. Side note: a resort can have the most fabulous food, accommodations and service but if I have to fight for a beach chair, it's a deal breaker.
And although the resort was not crowded, it was predominately a good crowd.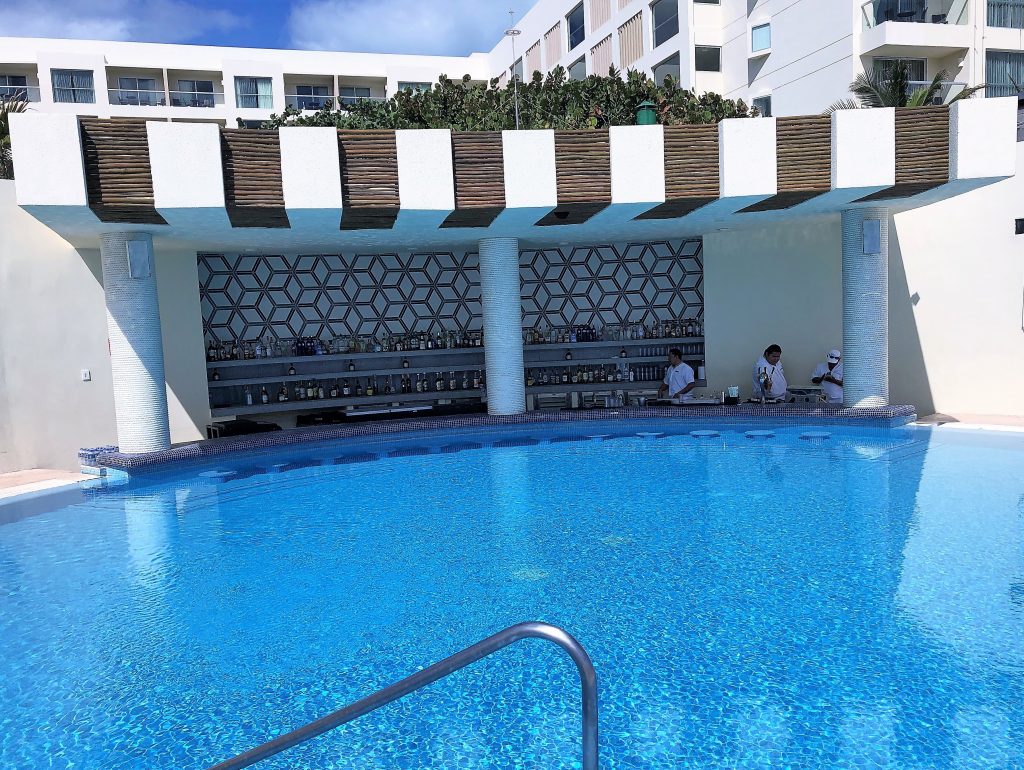 As previously mentioned, though the resort was vast, the pool servers were extremely attentive and the facilities immaculate. Every public bathroom was clean with abundant hand towels. This may seem like a small thing, but you wouldn't believe the number of restrooms that (even in new construction) do not have hooks for robes, beach bags, pocket books, etc. Live Aqua did not disappoint here either. It's the little details that make the difference in the end.
For Your Consideration
Only a few missteps on our visit but they are worth mentioning.
Our room, as well as our colleagues, had issues with hot water and air-conditioning. Was it enough to ask to change rooms? No. Was it enough to be annoying? Yes. Especially considering the recent renovations.
The resort's policy of not serving food on the beach is ridiculous. Maybe that's the reason for the lower ranking, because I can assure you Le Blanc, Secrets, Paradisus, etc. do not share this policy. A server told my husband it was against federal law which was both amusing and infuriating at the same time.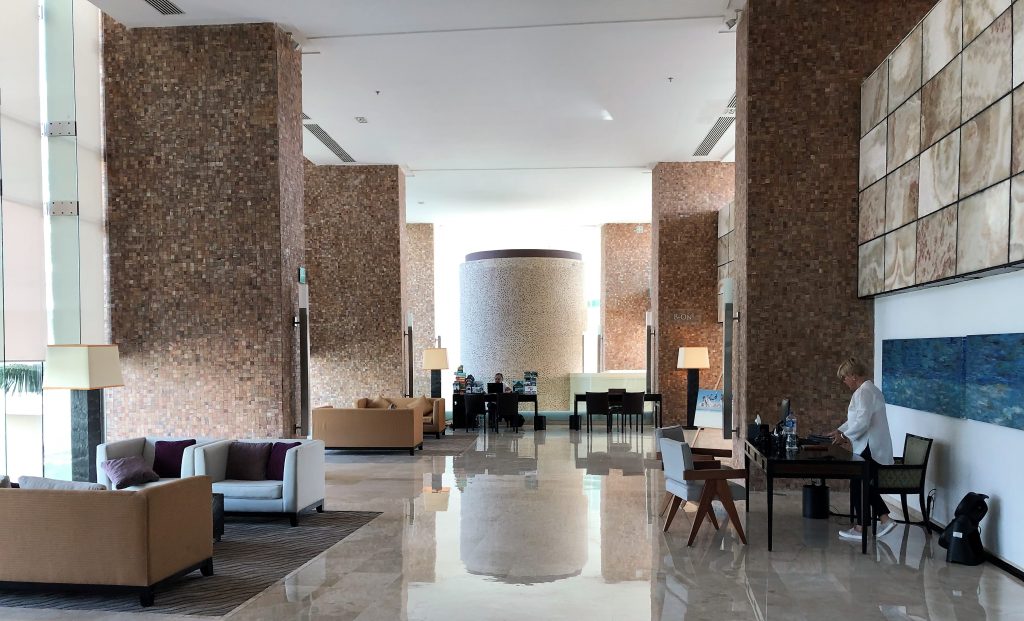 The resort (and this is not only a Live Aqua problem in Cancun) could have done a better job of acclimating guests. Especially given the size and the fact certain areas were under construction, I would have loved a (short) tour of all the property had to offer. Even if I was not ready at check-in, I would have gladly returned at a convenient time to understand what was open when, what they served, the dress codes, etc. The two-sided handout gave very little info on the restaurants and no menus were provided in our room. This is a missed opportunity for great public relations. My advice? Offer the personalized brief tour, take advantage of the chance to show off all the resort provides and you might just turn your guest into a fan.
If You Go
A shout out to the efficiency of the Cancun airport (CUN). Regardless of the crowd, we almost NEVER have to wait for our baggage and zip through customs in relatively short order. I wish they were this good at home.