Bucuti & Tara Beach Resorts (Aruba) | Winter 2019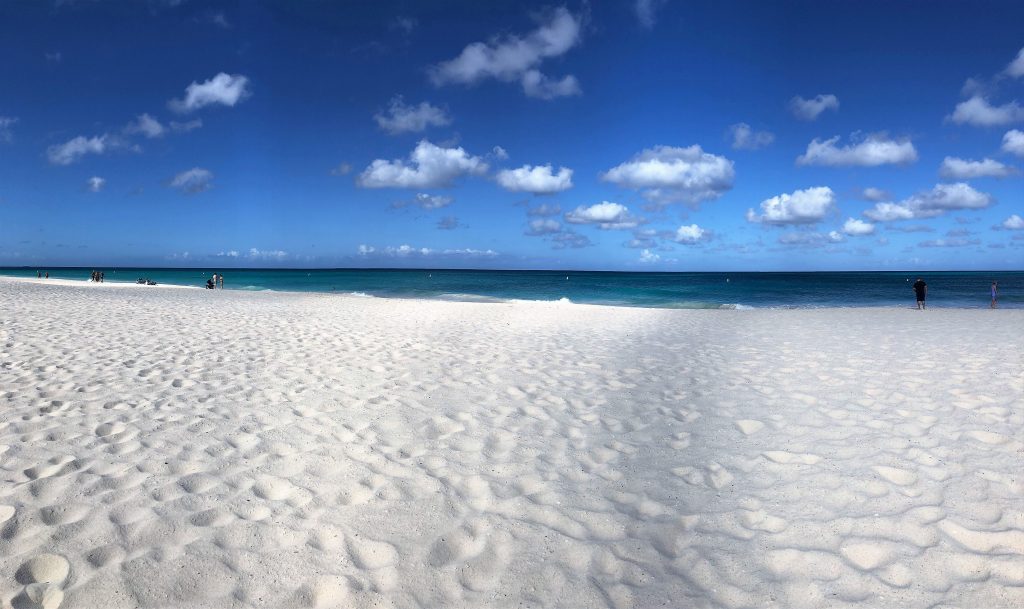 Ten years ago, my boyfriend (now husband) and I saved our pennies for our annual weeklong vacation. We were only able to take the one week per year, and we elected somewhere warm in February. When I say that our vacation was met with seven days of hurricane-like weather, I am not exaggerating. So when it came time to start planning next year's excursion, we wanted weather that was as close to a lock as possible. No hurricanes. No torrential downpours. Just sun, sand and blue skies. We eventually landed figuratively and literally on Aruba and have been fans ever since.
Let's Begin with the Positives
There's a reason why Aruba is the most revisited island in the Caribbean. Many visitors go with rather low expectations, are quickly impressed, and vow to return year after year. If you are skeptical, it's no wonder – Aruba has not done a great job with its public relations. But beyond the most sunshine of any Caribbean island per year, Aruba has fantastic restaurants, kind locals who depend on tourism for employment, an excellent taxi service, and recently received TripAdvisor Traveler's Award for 3rd Best Beach in the World: Eagle Beach.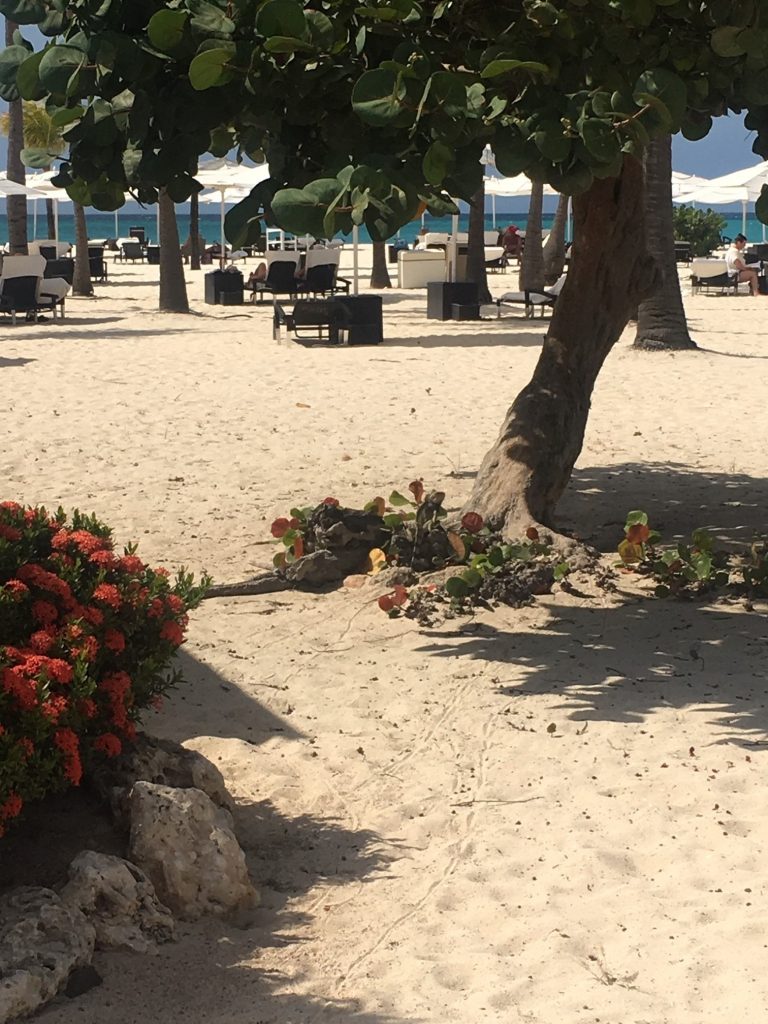 When looking for a hotel that first time, I was mainly focused on an adults-only experience, which led me to the Bucuti & Tara Beach Resorts. What a bonus to find we were on the best beach on the island with an Oceanview room to boot. Also, we were in the Low-Rise hotel section which is a lot quieter than the High-Rise section which has the Marriot, The Ritz-Carlton and a Hooters. Enough said.
The Bucuti was an unpretentious quirky hotel with a warm staff, a palapa with gym equipment in the courtyard (though I never saw a soul working out in the average 82° heat), a pirate ship dining area and the most stunning beach and corresponding views. It was a mixed crowd: some gay, some straight, some American, some European. I remember having drinks one night next to a woman who was transitioning, celebrating her honeymoon with her wife, and smoking a hookah. This was our kind of place.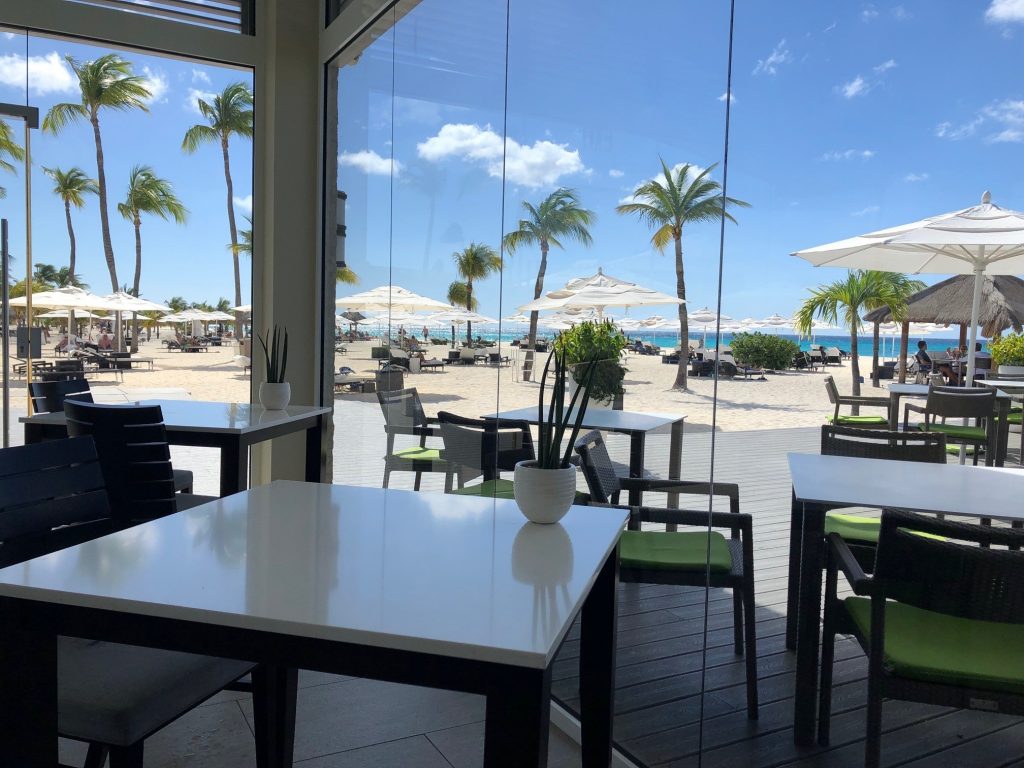 For Your Consideration
Bucuti still sits on that white sand beach with the clearest water I have ever swam in, but the palapa gym and the pirate ship are now gone. So are most of the gay couples and the vacationing Europeans (at least during our visit). The room rates skyrocketed from in the $300s and $400s to $560 per night (including taxes and breakfast) for a Superior room (a.k.a. garden view). It was the most expensive room we have ever stayed in at Bucuti and the only time we did not have a view of the ocean. By comparison, we stayed in one of the most expensive beachfront rooms in the Tara Suites in 2013 for $445 per night. Also Bucuti has a seven-night minimum and is raising their rates an average of 15% for 2020.
I guess I cannot blame the inflation if there is a market for it—and based on the crowds, there is. My only question is, if you are going to charge this much more are you going to meet or exceed expectations? Our experience kept reminding me of Meghan Trainor's "NO":
Nah to the ah to the, no, no, no…
We've been up since 5am, check-in is 3pm, it's now 2:30pm is our room ready? "NO."
This is our 5th trip to Bucuti would you consider an upgrade? "NO."
We booked in June and requested a King bed, were you able to provide? "NO."
Check out is 12pm, our flight is at 4:30pm can we have a late checkout of 1pm? "NO."
Finally, my husband said, "You need to let it go."
But I do love that beach and the fact that you never have to fight for a beach chair. But why is the hot tub not hot? Why is the only beach bathroom closed for renovations during this busy season? Why is the size of the bar not proportionate to the number of guests and therefore always packed at happy hour? Why is a "green" hotel using paper towels and not washable hand towels? Is a Q-tip too much to ask for?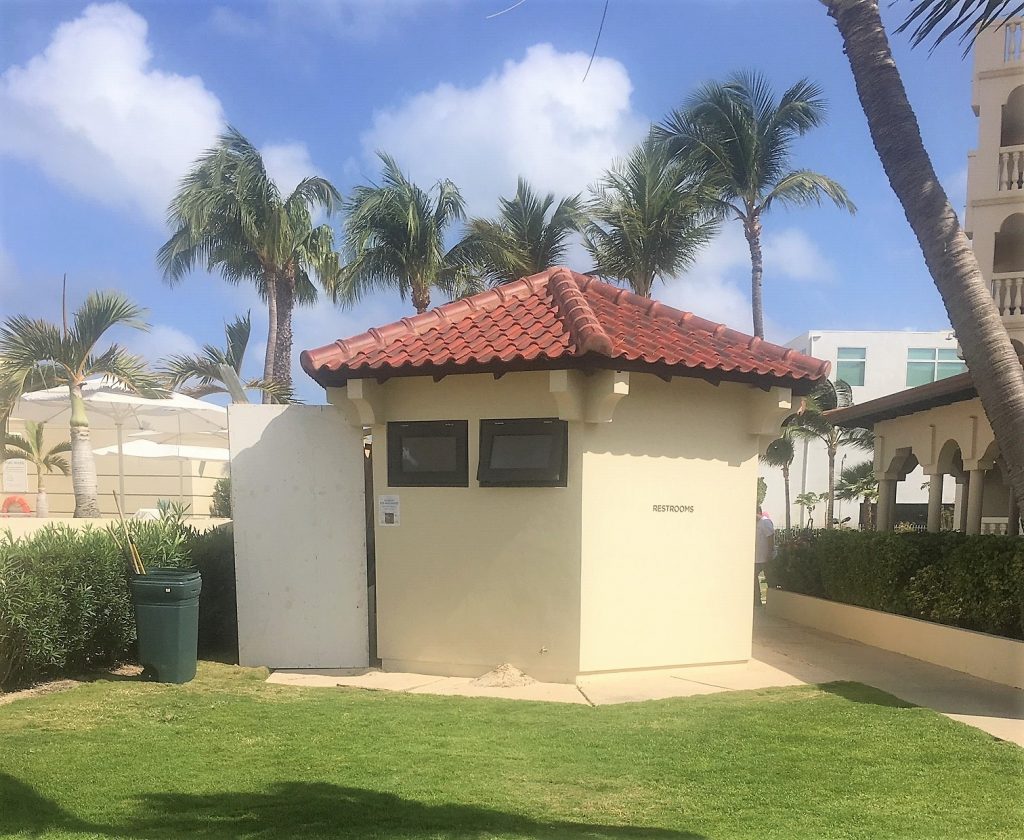 They say it's the little things that make a big difference. I agree but it's also the attitude. Lest you have any misconceptions, Bucuti is not "It is my pleasure," but rather "What we are not."
So, we are back to Aruba's public relations problem. I appreciate the candor, but has anyone questioned the tone of this page? A friend I sent it to said it was borderline offensive. I'm looking for a hotel, not trying to join Augusta. Needless to say, I will keep doing my part to spread the good word on the island. I have a separate piece forthcoming on the phenomenal dining experiences we had again this year. And even with my misgivings about Bucuti and their prices, should they appear more accommodating, I'd love to carry on there again in the future. I wish them—per their tagline—peace, love & happiness.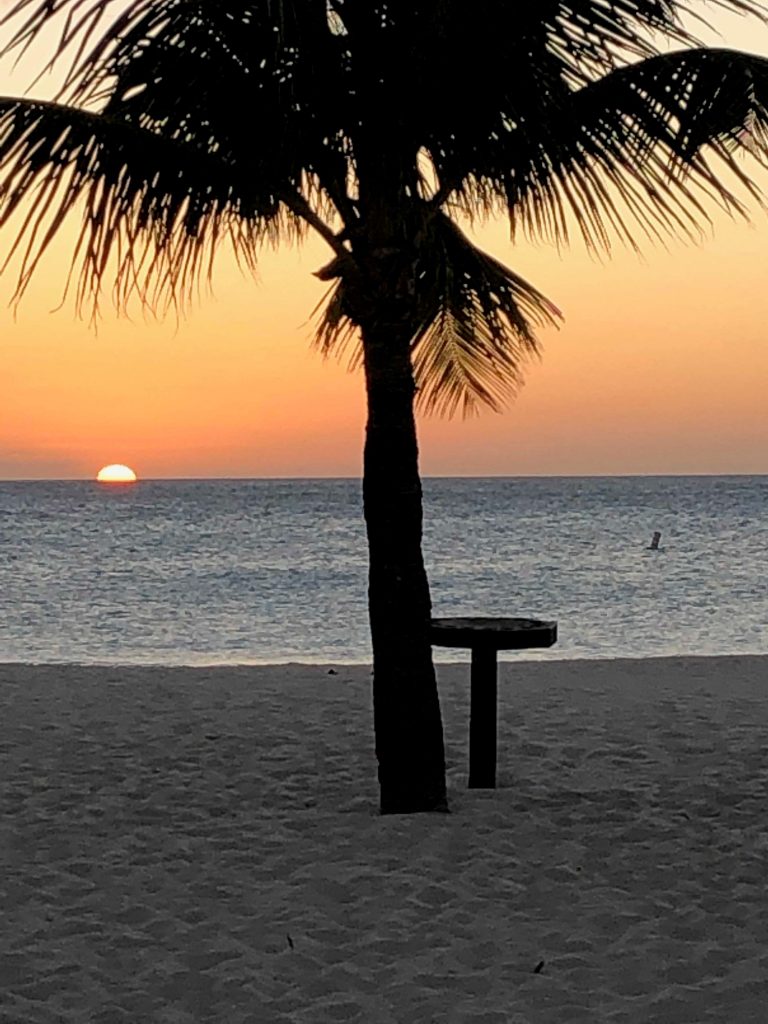 If You Go
The best part of Bucuti remains Orville, the most amazing and kind beach waiter. For years he has greeted us with the biggest smile and is our favorite part of our stay year after year.
Bucuti is not alone. Prices all over the island are higher. One theory is the storms that wreaked havoc on Puerto Rico, Anguilla, BVI, St. John and the other islands sent their regular vacationers to Aruba. With more demand comes higher prices.
There are a lot of direct flights from the US but they are not cheap. Our nonstop from a Northeast airport landed in under 4 hours (the best time we've ever made). The tickets were close to $1000 a piece for coach. Luckily we were able to pay with miles.