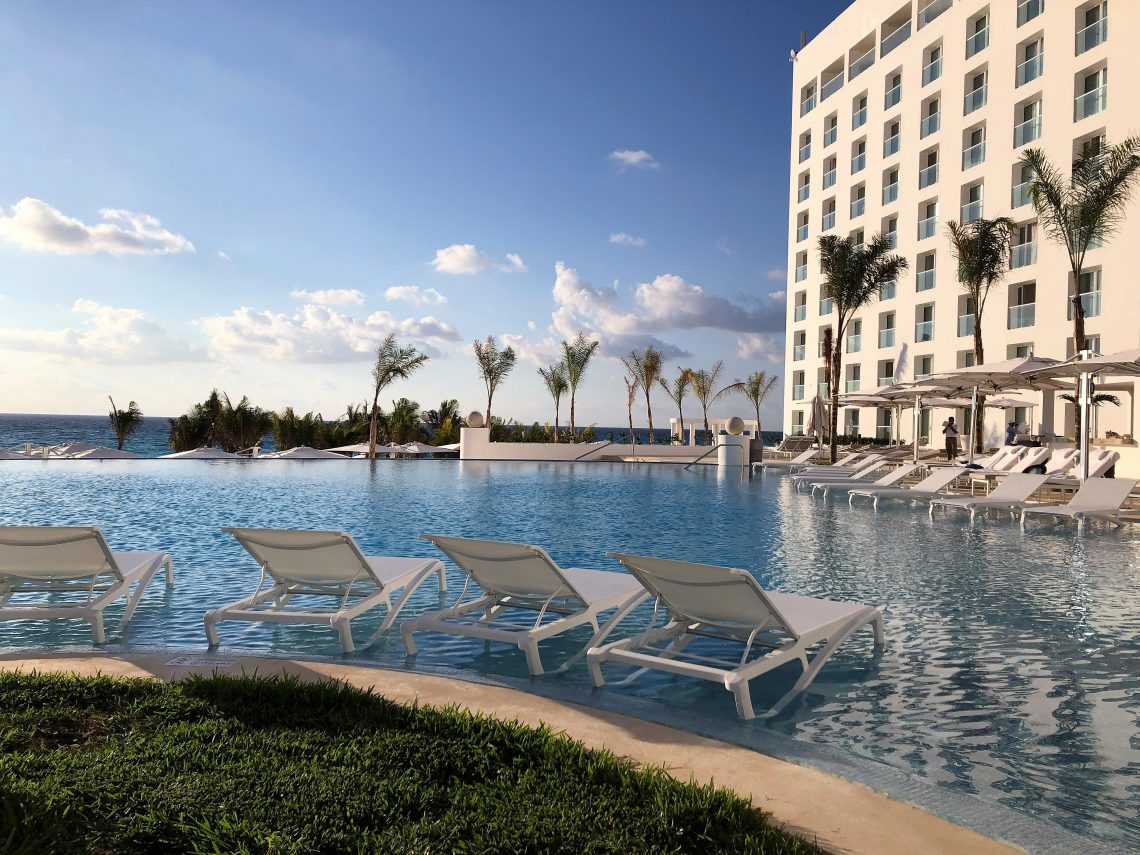 Le Blanc Spa Resort (Cancun) | Winter 2019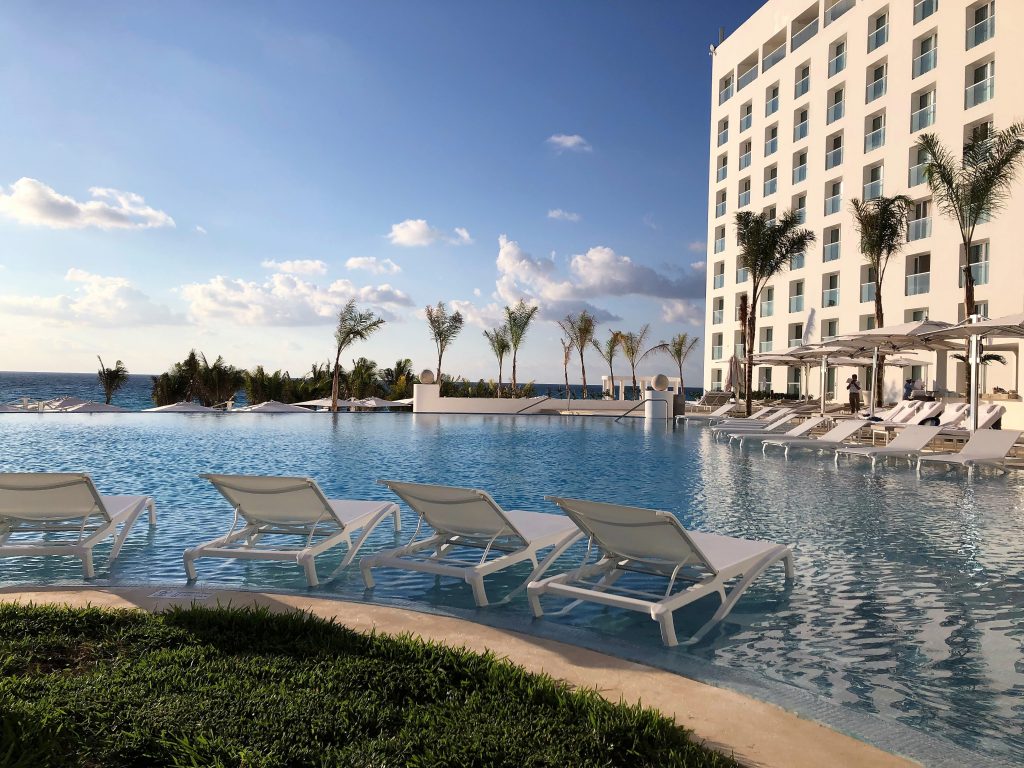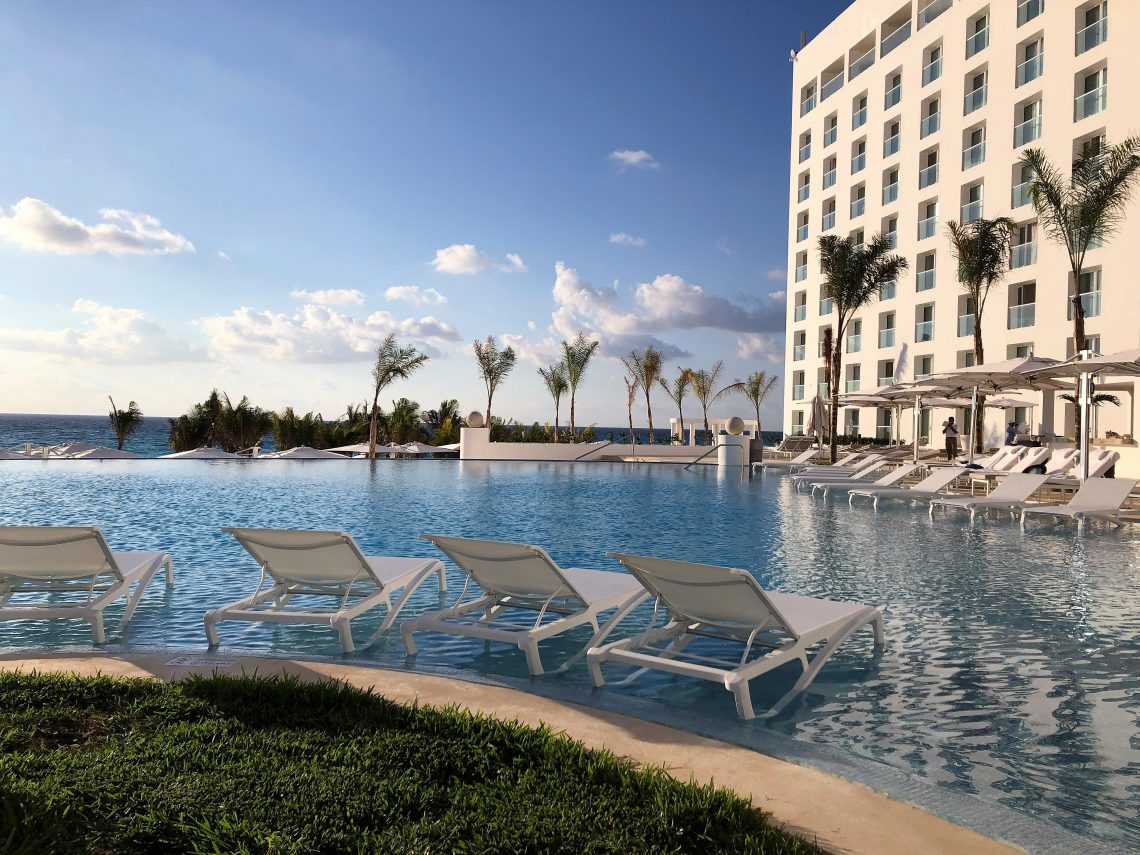 There's a reason Le Blanc Spa Resort is consistently rated Cancun's #1 or #2 hotel on TripAdvisor—it's really unlike any other place in the region. I have a feeling if my first all-inclusive experience were elsewhere, I would not have given it a second a try, let alone returned to Cancun. If you are skeptical about all-inclusive resorts like I once was, please try Le Blanc.
Let's Begin with the Positives
To begin with, Le Blanc really does feel like a spa. The interior and exterior walls are painted white, there is cucumber mint aromatherapy piped throughout, Zen-like music at the pools, and a pianist or other musician playing during most cocktail hours. It is also 100% adults-only and has only 260 rooms—adding to the boutique hotel feel that I adore.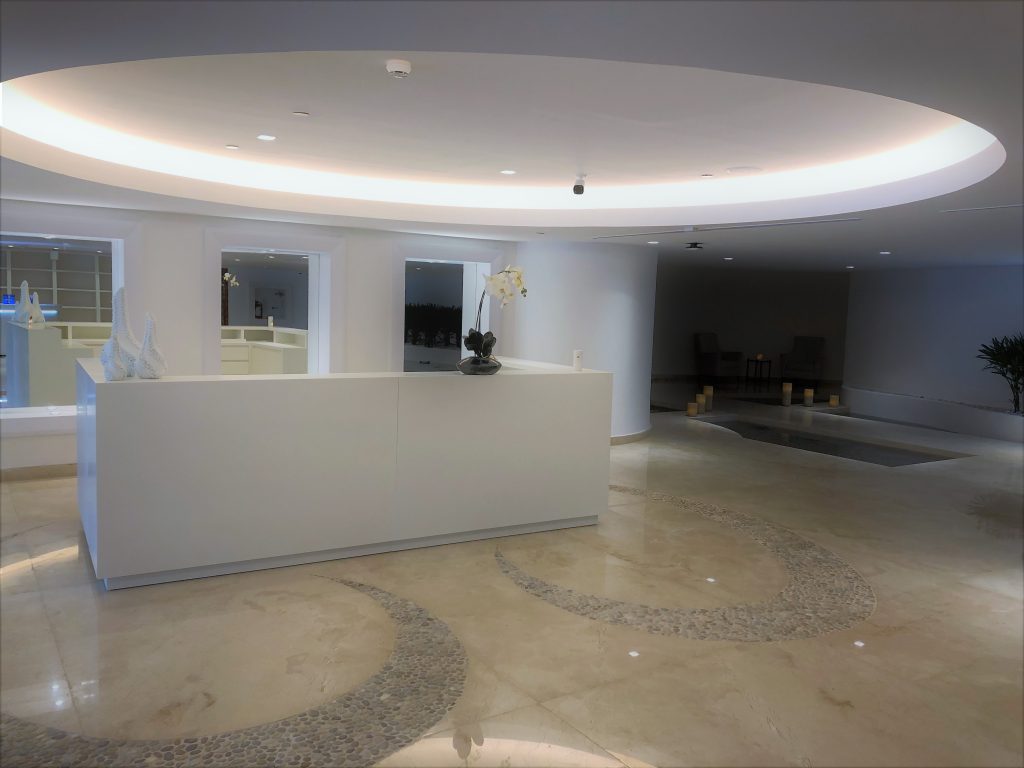 The beach is stunning. The pools are heated. They recently renovated and have the most amazing Tuuci umbrellas. Made in Miami, these umbrellas are gorgeous and super sturdy. They can withstand intense wind gusts (which we observed firsthand). Restoration Hardware has them at $20,000 for the dual set and they can be found throughout the front and back pool areas.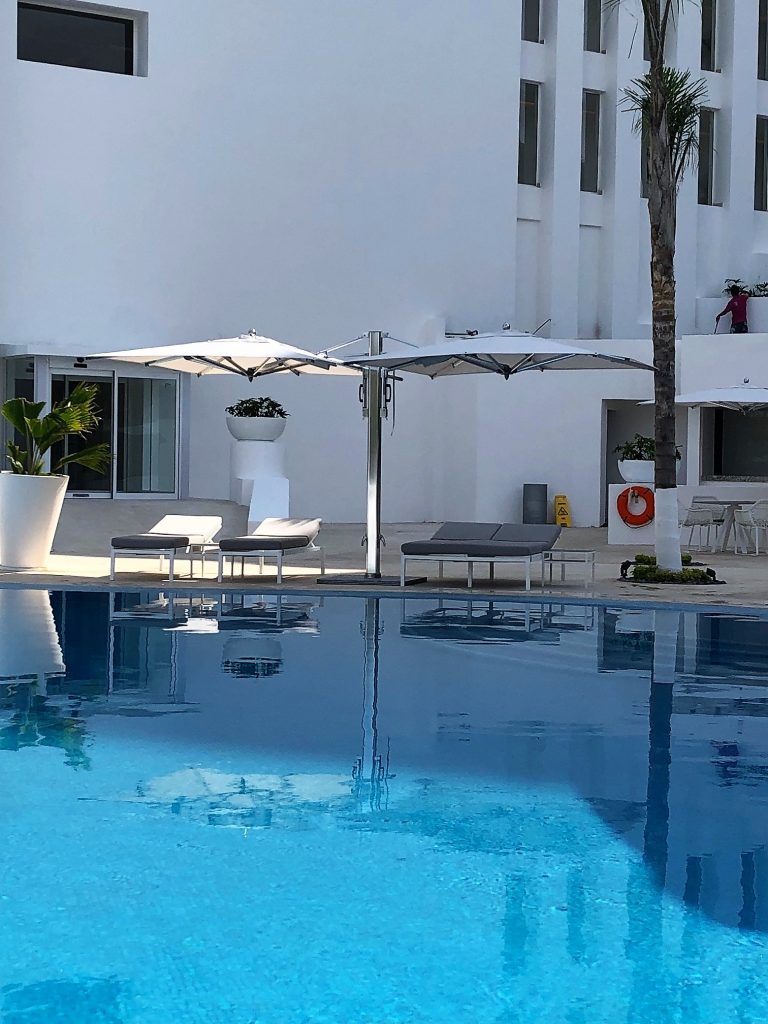 The food is also very good at this resort, though service can be slow (more on that later). My husband had a fantastic tuna and avocado salad poolside on our first day. This is not your typical all-inclusive fare.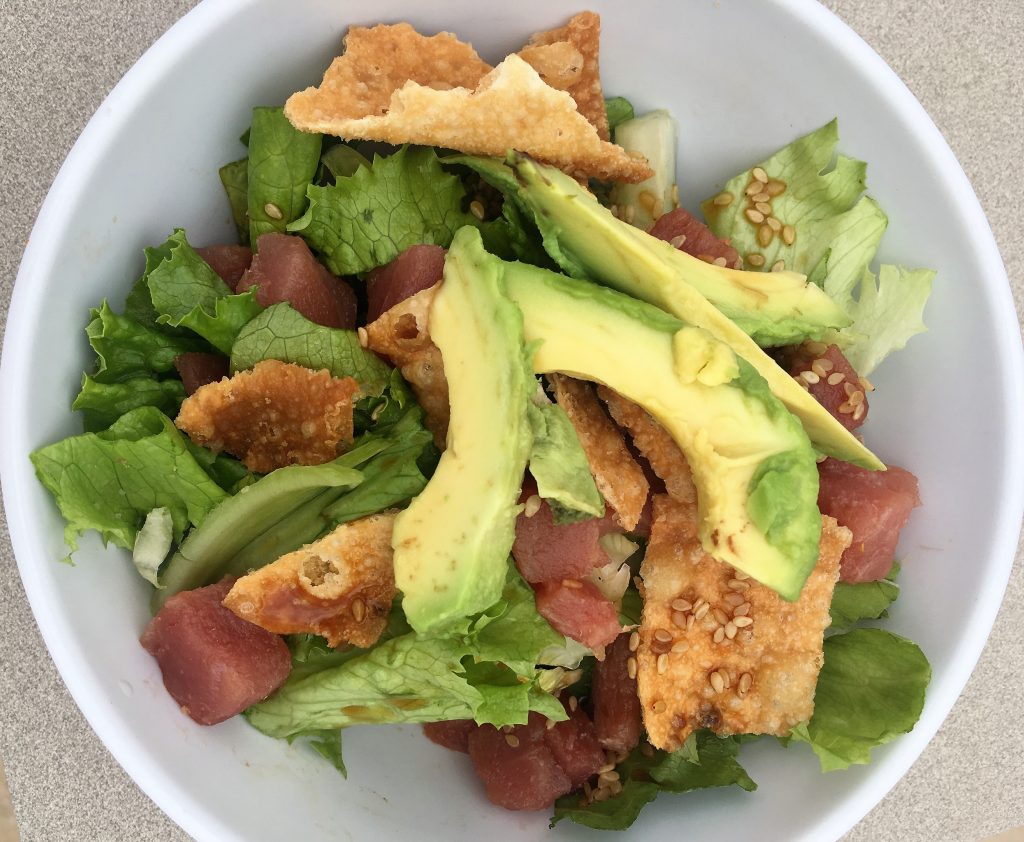 For a Royale Deluxe Partial Ocean View we paid $628 a night, for a total of $1884 for 3 nights (including taxes) and received a $500 resort credit. Keep in mind this includes all of your food and beverages as well as top shelf liquor such as Belvedere Vodka, 1800 Tequila, etc. I was thrilled when—for the second year in a row—we were upgraded to a Royale Junior Suite. Not only was the room fantastic before renovations, but it is now even better. Plus, these coveted rooms have full balconies, not just the French balconies found in most rooms.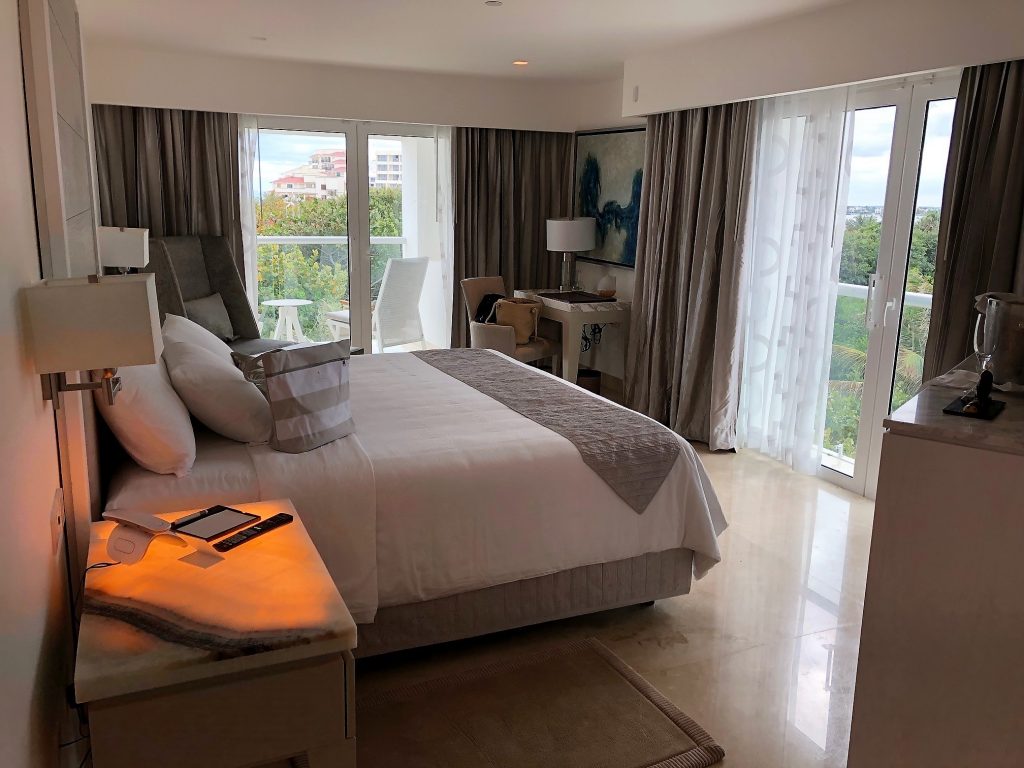 Who wouldn't love this resort? If you are looking for a larger hotel experience this may not be the place for you. But I have found what larger hotels and all-inclusives offer in variety, they lack in quality. I am not bothered by the fact that Le Blanc has only four restaurants for dinner because the quality is superior. Also, if you are looking for a party scene Le Blanc is not the place, though certain times of the year they do have a DJ/club on the 3rd floor—we had a blast carrying on there last year. The balconies (or lack thereof) can be a deal breaker for some, but they are available if you upgrade.
They are also incredibly thoughtful: cooling champagne in your room when you arrive, superior turndown service with decadent treats (not just a mint on your pillow), aromatherapy menus, pillow menus—they truly aim for Le Blanc to stand out as a superior resort to every guest.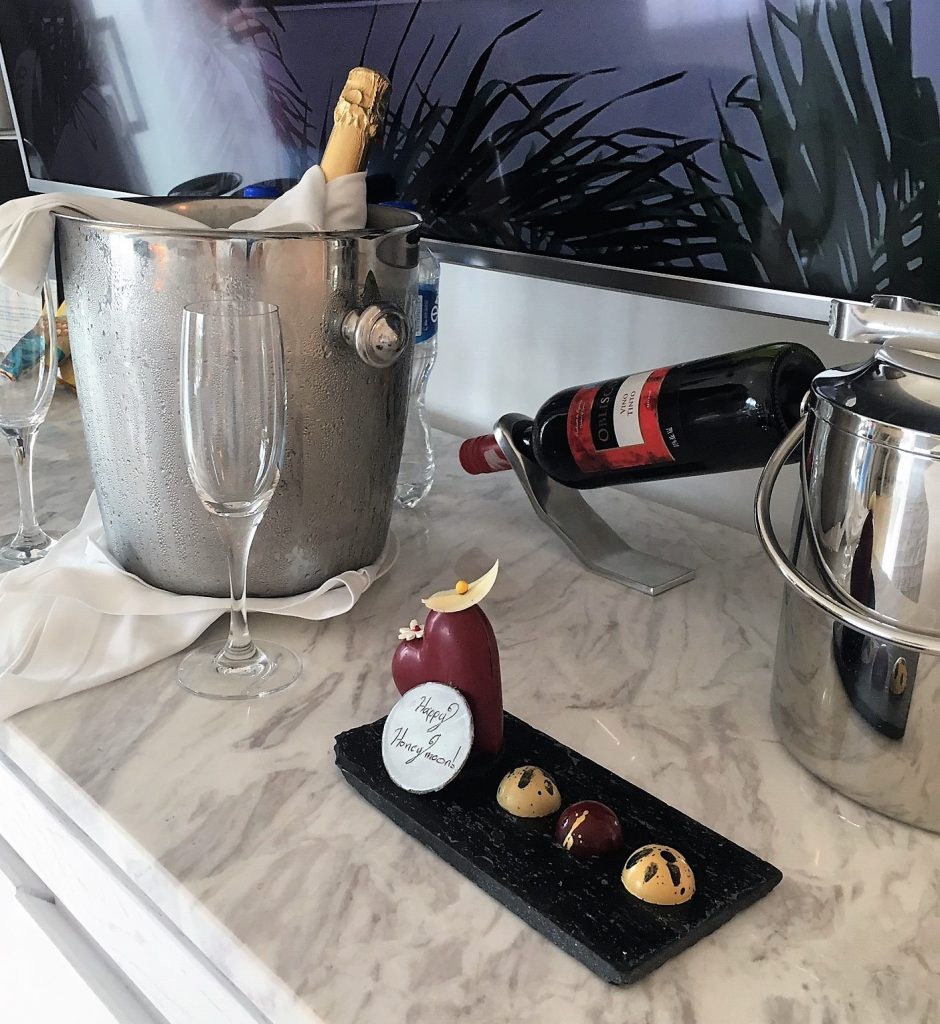 In short: quiet pools and beaches, a footprint that is easy and convenient to navigate, superior food and beverages, an elevated level of sophistication and an adults-only crowd that (generally) respects the feel and intent of the resort.
For Your Consideration
The only area of improvement that Le Blanc may benefit from would be some of the service. Everyone is incredibly kind, but there are hustlers and there are those more focused on tasks. The hustlers are typically your bartenders and waitstaff throughout the pools and on the beach. They are fantastic. Also, the massage therapists are wonderful and the spa staff attending to your every need—this is the best spa I've been to in Cancun. But here's where the rest fall short. Must we flag waiters down for cream for coffee every morning? On one of those occasions our waiter nodded and then proceeded to finish setting an empty table. I know, is this really a hardship? Of course not. But breakfast is a buffet, so the only thing your server really does handle is beverages. Why isn't the cream just on the table? Also, dinner at Lumière can take 3 hours, (in part because of the multi-course tasting menu). Knowing this from previous experience, we ordered à la carte and still had a painfully long meal (though delicious). And if you order food at the back pool you should probably do so an hour before you are hungry. (I think this is more due to the distance from the kitchen than service, but the end result is the same.) Additionally, the butlers are completely unnecessary. They do not make reservations, do not provide change, fail to bring the occasional request for ice and send for the bellman for luggage upon checkout. Again, while they are very kind, the overall experience is frustrating. Le Blanc Management, take a note from Hector (see The Royal Service at Paradisus post), and give your people some Danny Meyer's improved training for a resort so utterly spectacular in so many ways.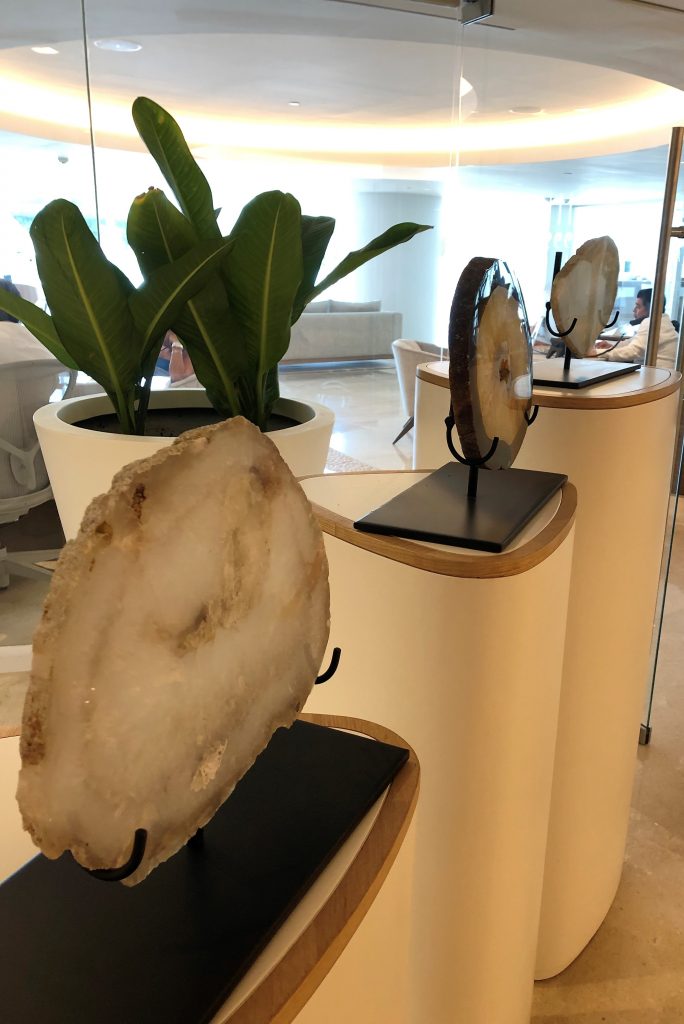 If You Go
The resort credits are nice to have but can be confusing. In short, your credits can only be used as Le Blanc determines. A fraction for the spa, a fraction for excursions, food and beverage add-ons (like a premium bottle of wine) and shopping within their stores. We met a couple who thought they were paying one price at a steak dinner and received a bill for another (the resort credited them and apologized for the confusion). The fine print can be daunting. I am not a fan of homework on vacation, but a massage paid in credits at their phenomenal spa? I'll take it. Just get to know the system before making any purchases.