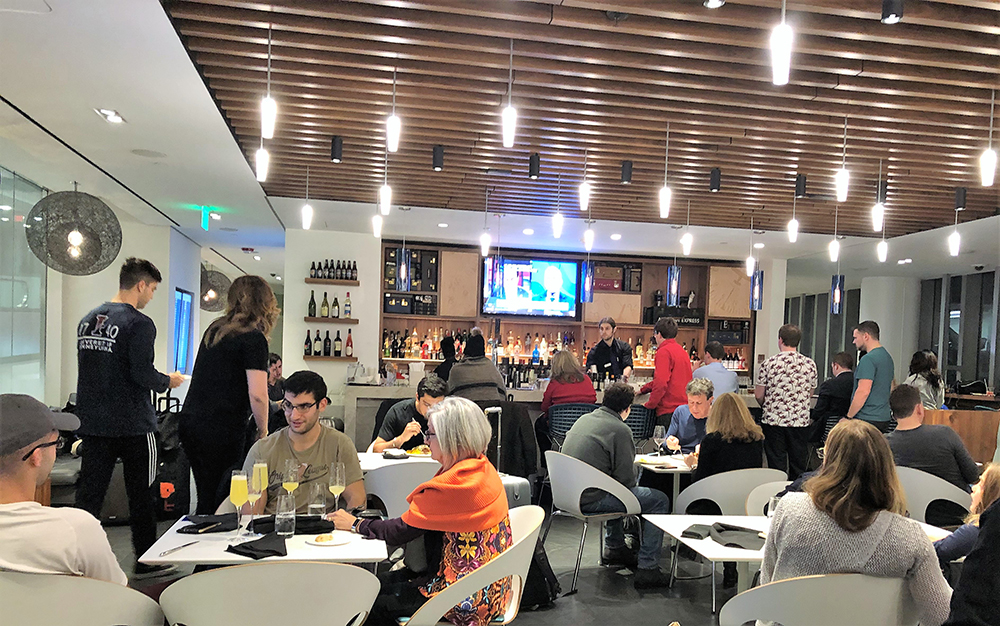 The Centurion Lounge | Fall 2018
I remember a time when visiting airline lounges was exclusive enough to feel special, but not so hard to get into that you had to have a ridiculous amount of miles or pay exorbitant fees to gain entry. Additionally, the front desk staff was amazingly helpful and the perks were many. We now know those days are sadly gone.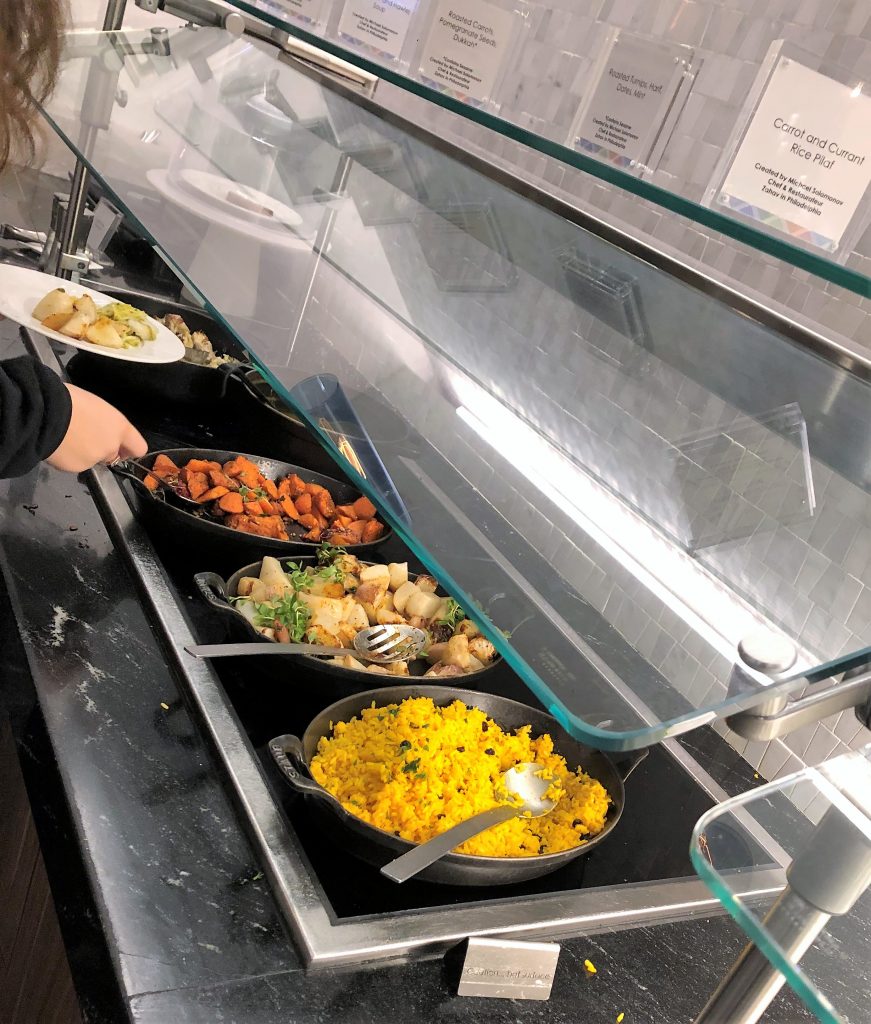 Let's Begin with the Positives
Enter the Centurion Lounge—the best thing to happen to a handful of airports in a long time. Where many airport lounges have meager food selections (think cereal boxes and yogurt for breakfast) and an equally scant beverage offering (Bloody Mary's are complimentary, all else is extra), The Centurion Lounge offers so much more.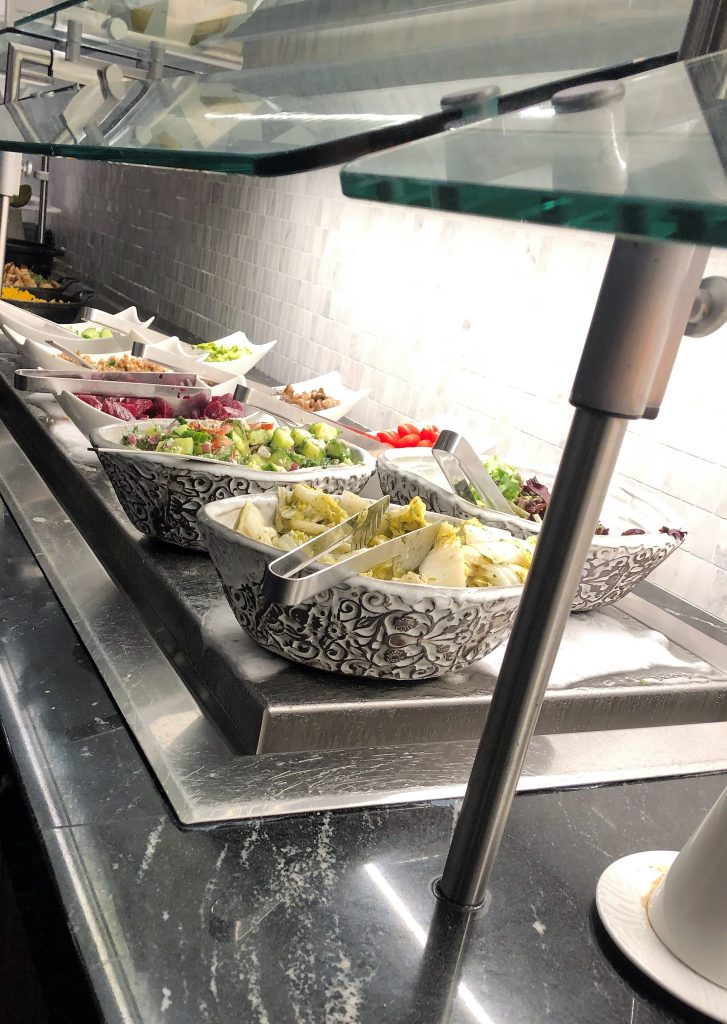 Our recently visited Centurion Lounge in the Philadelphia airport has cuisine designed by James Beard Award Winning Chef Michael Solomonov. Yogurt is still on the menu, but so is fantastic veggie frittatas, an array of fresh salads and Za'atar spiced roasted potatoes. The full premium bar is complimentary (minus a few high-end exceptions).
Beyond the food and beverages, the space is modern and relatively quiet – even when it is bustling. The staff are friendly and helpful (shout out to Earnest, the restroom attendant who was working diligently to keep everything spick-and-span). Did I mention there is a shower suite for those on a painfully long journey?
Additional amenities include personal workspaces, a private phone room, print, fax and copy services, and high-speed Wi-Fi.
For Your Consideration
There is nothing more infuriating that to see people eating, drinking and being merry for hours on end and then to walk out and leave nothing for their servers. Classless. If you want to carry on in style you need to leave something for the people who have taken care of you. A $5, $10, or $20 is the least you can do and will surely be appreciated.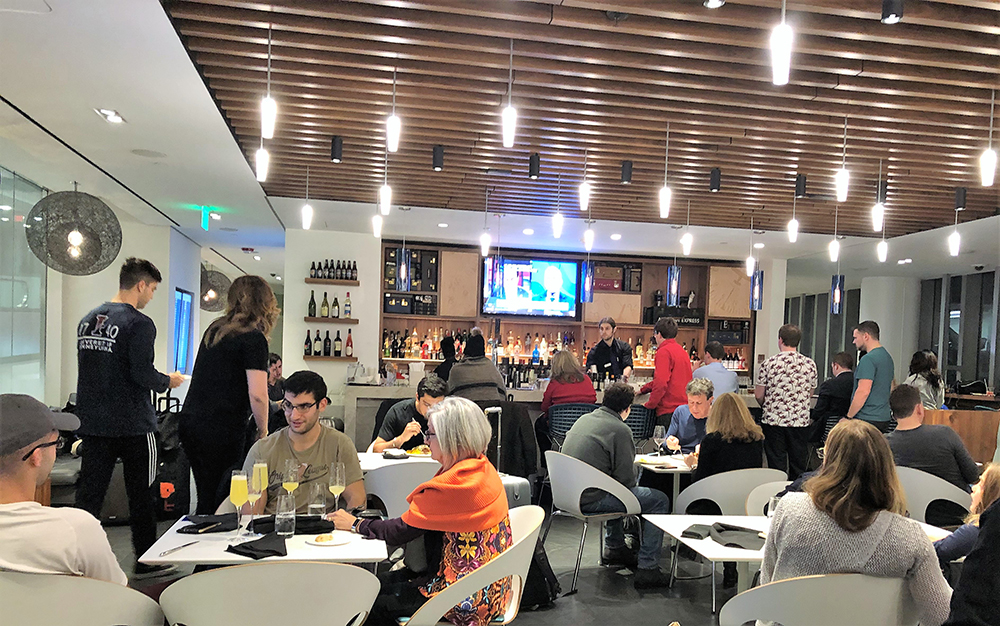 If You Go
The caveat to all of this Centurion Lounge fabulousness is that you have to be an American Express Platinum cardholder. Without making this an American Express advertisement, here is the lowdown:
American Express Platinum charges an annual fee of $550 (yikes)
The Centurion Lounge, The International American Express lounges, and Delta Sky Club and Priority Pass Select lounges are available to cardholders. (A recent visit to Tampa airport Priority Pass participating lounge yielded a $56 credit towards food and beverage and I can only imagine what my husband and I +1 guest spent in value at the Centurion Lounge recently.)
Uber status and credits – get Uber VIP status and free rides in the US up to $15 each month, plus a bonus $20 in December. (Up to $200 in annual Uber savings.)
Airline credit – select one qualifying airline (American, Frontier, etc.) and receive up to $200 in statement credits per calendar year when incidental fees are charged by the airline to your Platinum Card account. (Basically, your card is refunded/credited $200 per year.)
It's a personal choice, but for me The Centurion alone is reason enough to be a cardholder given how much we travel and what we get in return.