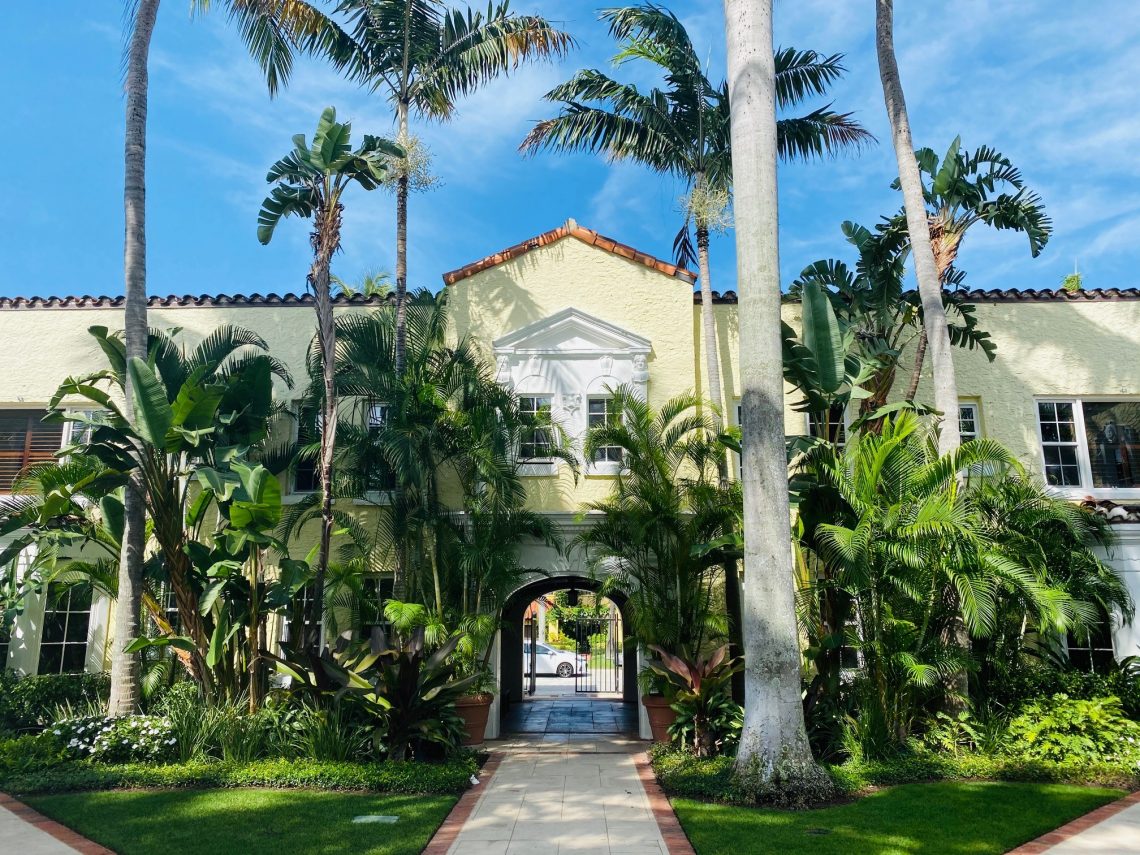 The Brazilian Court Hotel and Flagler Museum (Palm Beach, Florida) | Winter 2020
For this winter board meeting, our group elected to venture to Miami in February. We were lucky enough once again to be guests of our friend Dan on his Privé Jet. #grateful
We knew Miami was a gamble given the inconsistencies of Florida weather. Everyone thinks South Florida is a lock for sunshine this time of year, but it is not. We had lows in the 40s and a little rain. But we did see some sun (65°– 80° highs), and no day was a total washout. We also got to incorporate a stay in Palm Beach, so all in all, it wasn't a bad trip (though the board did officially elect to go to Cabo next year—enough said).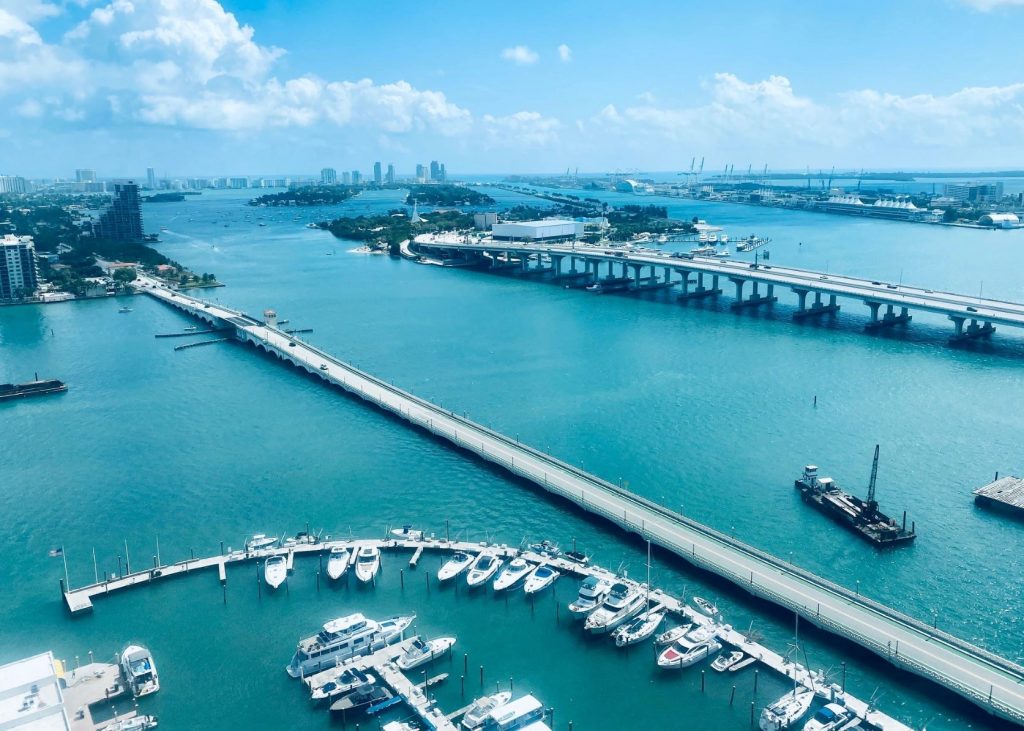 Our highlight in Miami was probably lunch at the famous Joe's Stone Crab, which was a fortune but worth it for the (now in-season!) stone crab claws.
Let's Begin With the Positives

About ten years ago, my husband and I attended an engagement party at the Breakers in Palm Beach. We got into a discussion about other hotels with a guest who knew the region, and she recommended the Brazilian Court. I made a mental note to try the property in the future. Little did I know I would have the opportunity only days later when our flight was canceled at the last minute and there was no room available at the Breakers.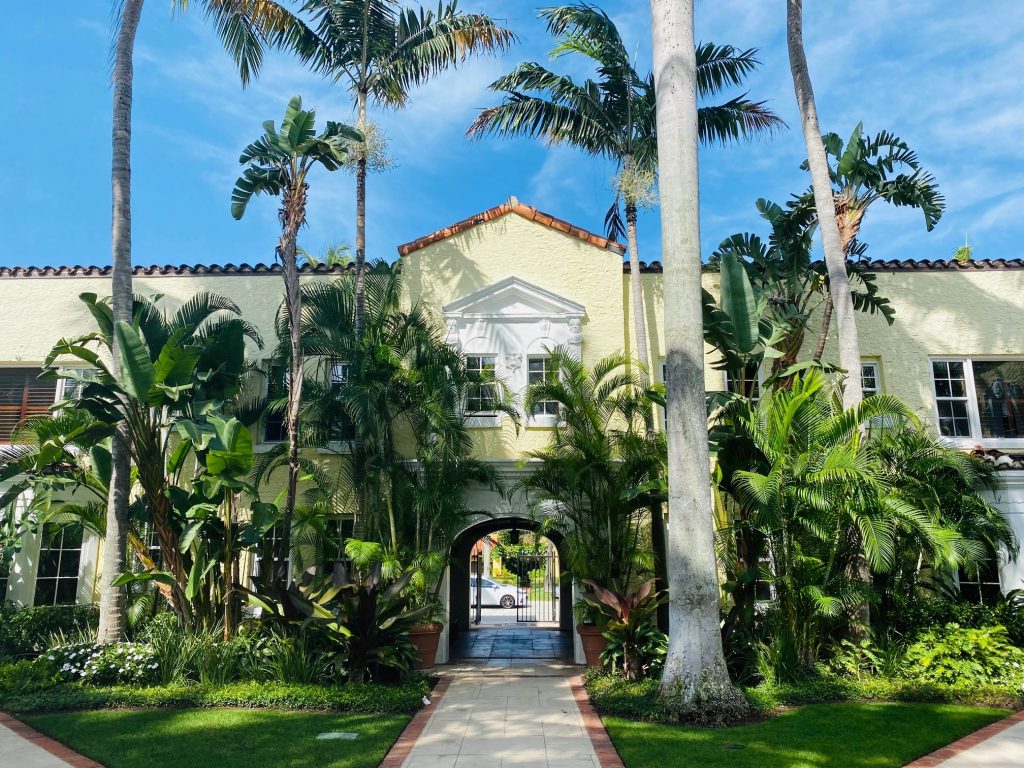 Is there any greater high in travel than when we stumble upon a gem? No copious research or reading dozens of reviews occurred—just a quick mention in passing—and what a delightful surprise the hotel turned out to be. (It reminded me of finding The Jefferson in DC.)
The Brazilian Court is a boutique luxury hotel that is charming and cozy. (I swear it was cold then too.) It was such a nice contrast to the vastness of the Breakers. That visit, though only one night, was extraordinary.
The Miami trip gave us the perfect excuse for a revisit once our business had concluded. I couldn't wait to see if the hotel was as wonderful as I remembered.
It was. The Brazilian Court is a European-style hotel nestled amidst a charming residential area of Palm Beach. The property is quiet and well manicured. It is an 80-room sanctuary of a hotel. The setting is stunning, the service is stellar, and the food is fantastic.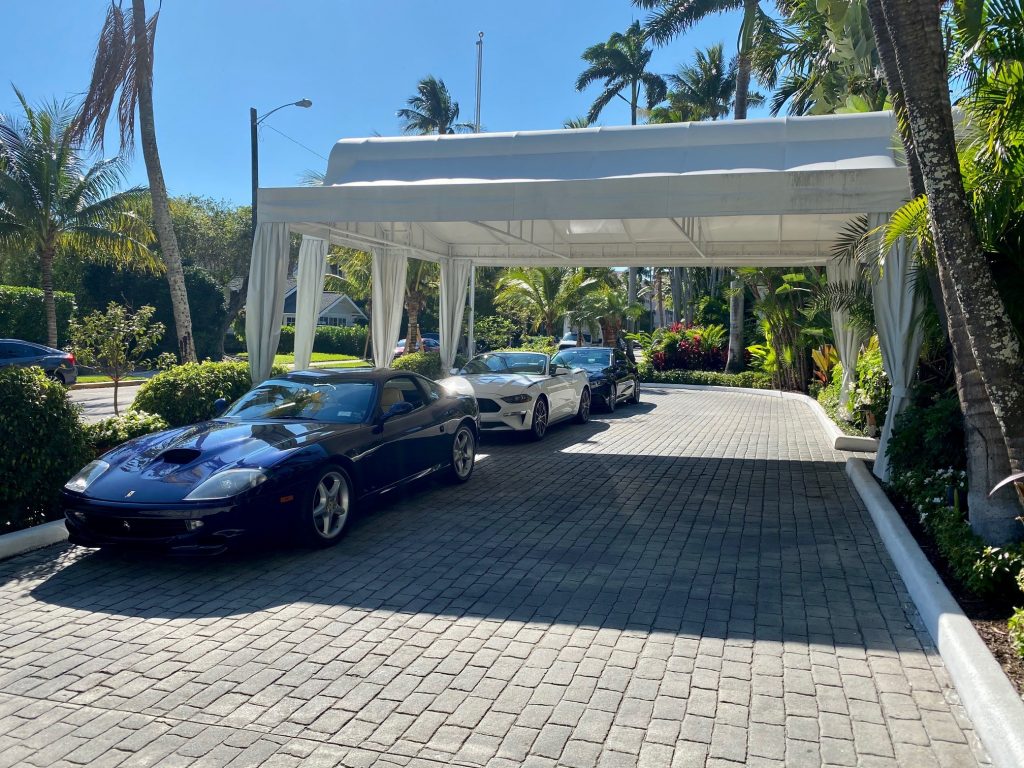 We stayed in a luxury studio, which had a butler's pantry with wine refrigerator, a large marble bathroom and two enormous closets. The king-sized bed was super comfy. During the winter season, this room ranges from $800 to $1,400 per night (not including taxes).

The extraordinary Café Boulud still handles all the food for the hotel from their room service menu to the pool menu. It also handles all lunches and dinners within the restaurant's multiple dining areas.
In contrast to other room service disasters (more on that later), their room service has one of the vastest and most sophisticated menus I have ever seen. Offerings for appetizers and dinner included (but weren't limited to):
Hamachi Tataki | Edamame | Sesame | Miso Dressing | $27
Roasted Squash Risotto | Swiss Chard | Meyer Lemon | Pecorino | $22/$36
Yellowtail Snapper | Vegetable Jardinière | Cilantro Pesto | $44
Cider-Glazed Duck | Rutabaga | Granny Smith Apple | $48
Warm Upside-Down Chocolate Soufflé | Pistachio Ice Cream | $15
We had dinner both nights of our stay at Café Boulud, but we really did not get to try all they had to offer. I have said before that I am not a dessert person, but I do regret not splurging on a warm soufflé delivered late night to my door.
I did have a fresh pot of Fonté coffee every morning, which was wonderful. And I ordered a breakfast sandwich that sounded like a bit much at first glance. The "Chicken & the Goat" consists of an egg white omelet with kale and spinach topped with avocado, chicken apple sausage and goat cheese, on multigrain toast ($16). "Gilding the lily," I initially thought, but it turned out to be one of the best breakfast sandwiches I have ever eaten.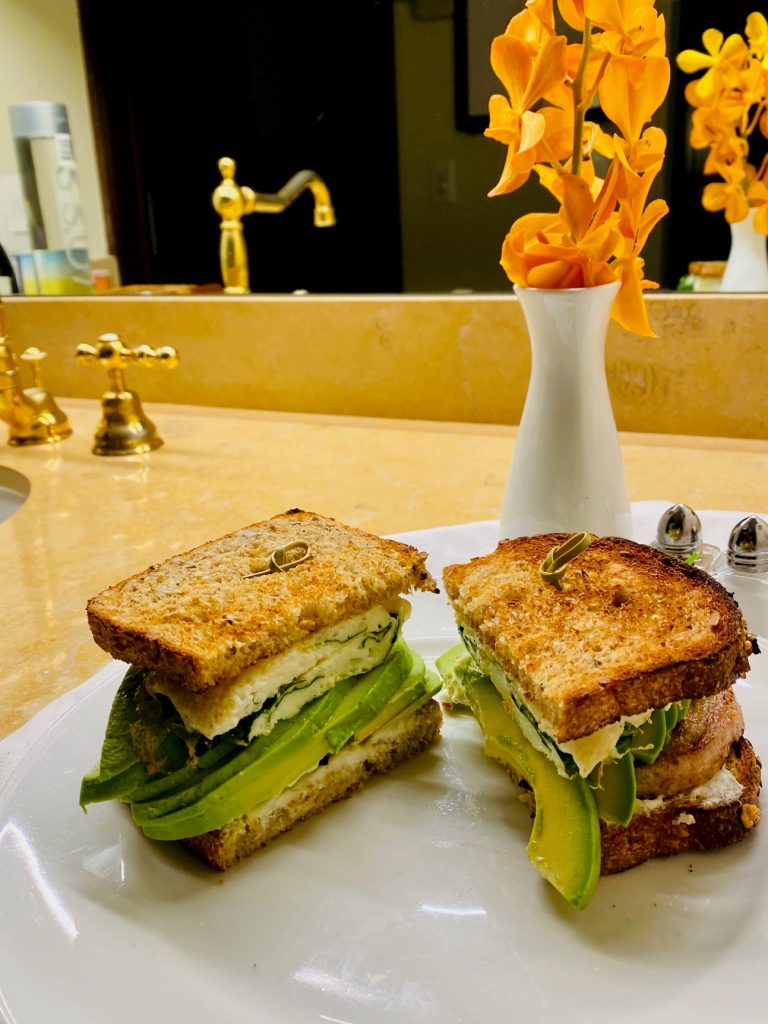 We were not able to plan as much in advance as we typically do because my husband was fishing with colleagues in West Palm Beach. I learned that the Gulf Stream is closest to land off Palm Beach; it's typically within a mile, which makes for incredible fishing close to shore. We knew he had to report to the boat around seven a.m., but how long the day would last remained a mystery. It was not your usual charter but rather a friend who happened to have a boat with a captain. As a "fishing widow," I am used to this lack of control and planning. Yes, it can be infuriating, but I have surrendered to it over the years. (He's allowed to carry on too after all.)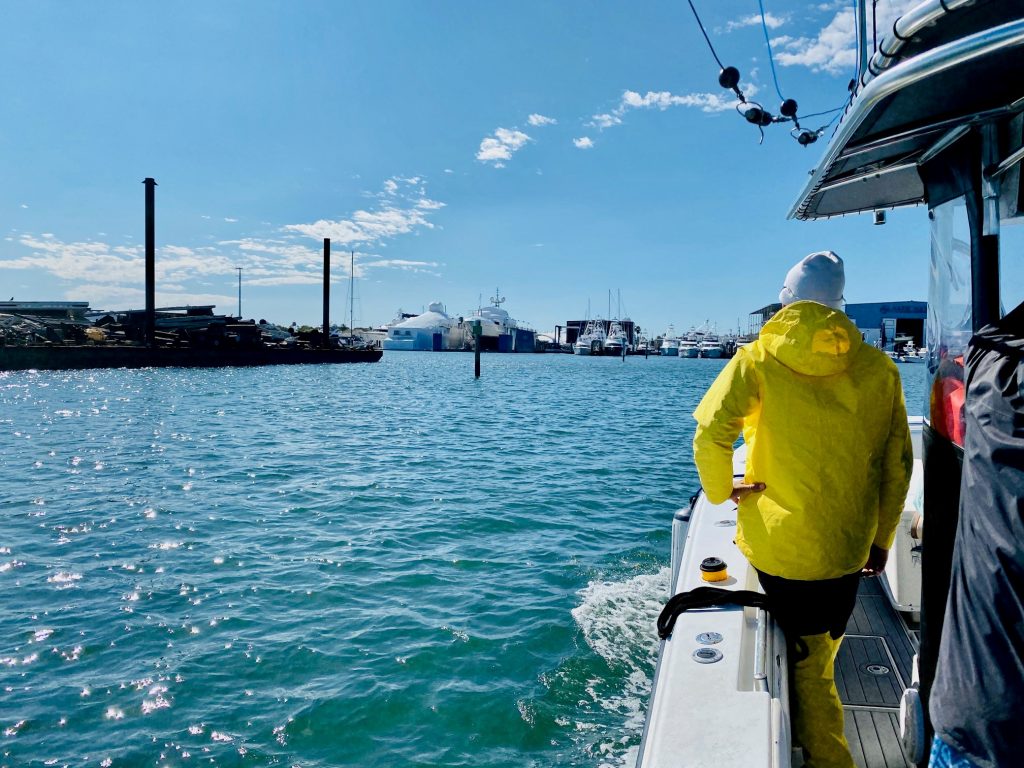 And so, outside of the first night's reservation at Café Boulud for dinner, I did not know if we would be meeting up in West Palm or if I might be dining alone. Honestly, we were only there two and a half days, so my intent was to relax and enjoy the Brazilian Court. What a treat it was when my husband finished fishing on the early side, ready for a little pool time (it made it to 65° that day!) and another dinner at Café Boulud.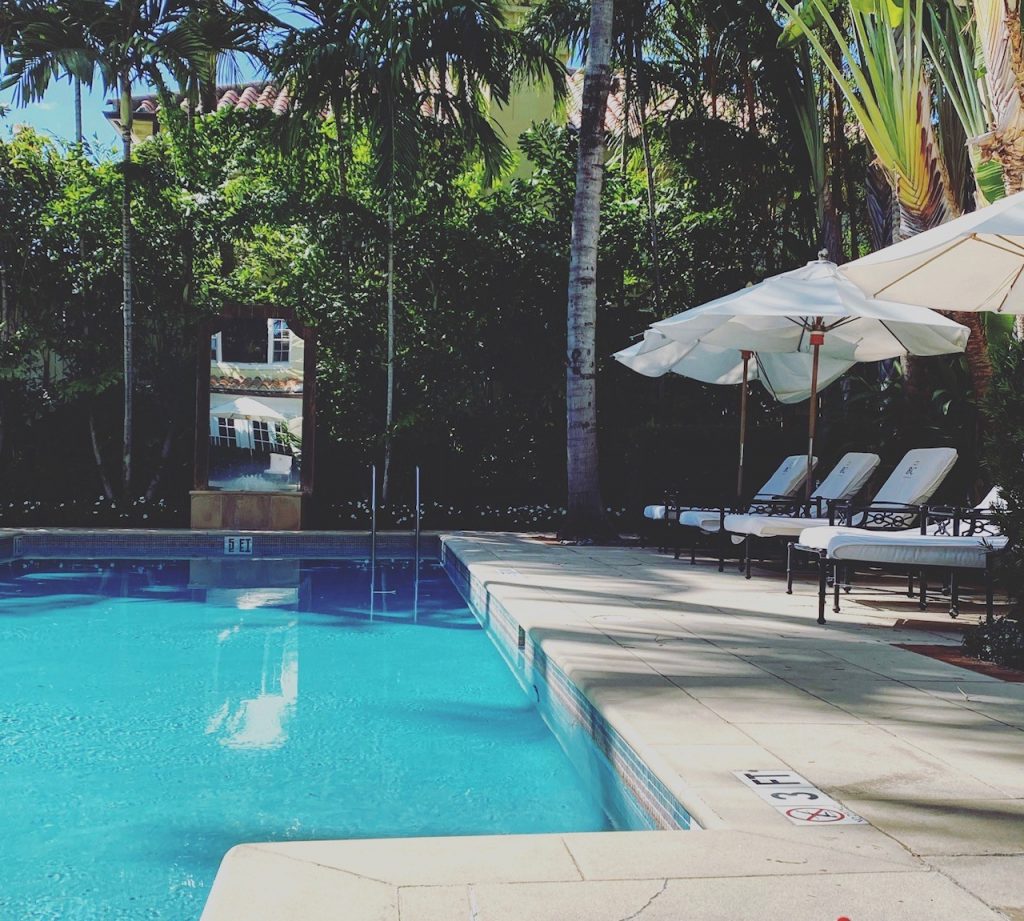 The highlights of our Café Boulud dining experiences included:
Wild Maine Lobster Roll | Coleslaw | Dirty Chips | $31 (Lunch)
Charcuterie | Selection of Pâtés and Cured Meats | $22 (Happy Hour)
Roasted Beet Salad | Cabrales Blue Cheese | Pecans | $19 (Appetizer)
8 Oz. Black Angus Filet Mignon | Parsnip | Dutch Gold Potato | $58 (Dinner)
Dover Sole | Sauce Meunière | Basmati Rice | $71 (Table Side)
CBPB Burger | 9 Oz. Prime Beef Patty | Vermont Cheddar | House-Cured Bacon | Shaved Iceberg |Tomato| Red Onion | Sesame Seed Bun | $24 (Poolside)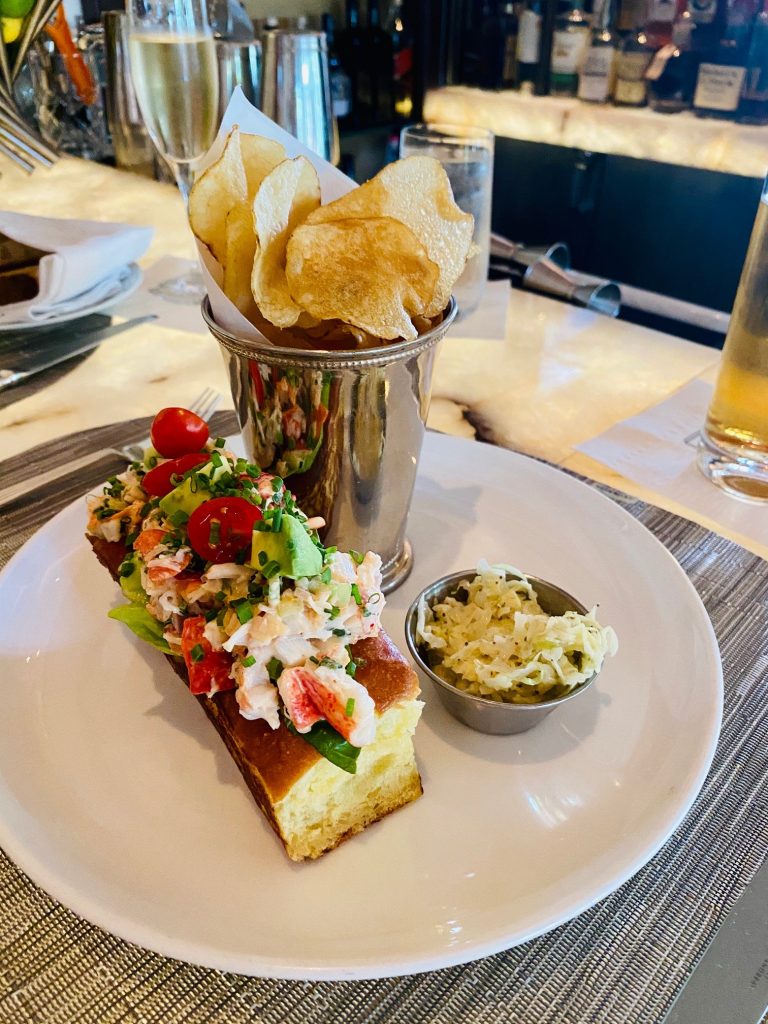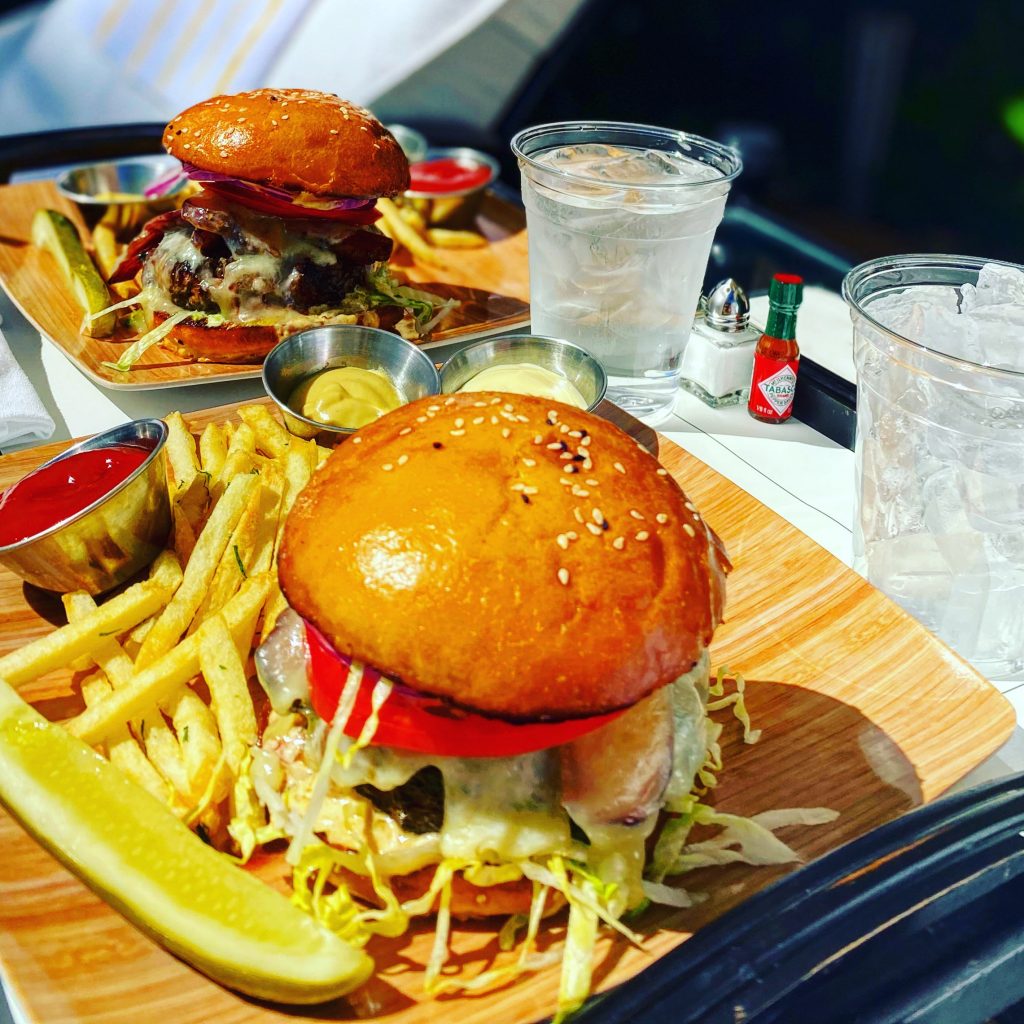 I did leave the property on one occasion to visit the Flagler Museum, a 75-room, 100,000-square-foot Beaux-Arts mansion. Standard Oil tycoon and Florida tourism pioneer Henry Morrison Flagler built this home, known as Whitehall. Designed by architects John Carrère and Thomas Hastings, Whitehall was a wedding present for his third wife, Mary Lily Kenan Flagler. The winter retreat apparently established the Palm Beach season for the wealthy of the Gilded Age.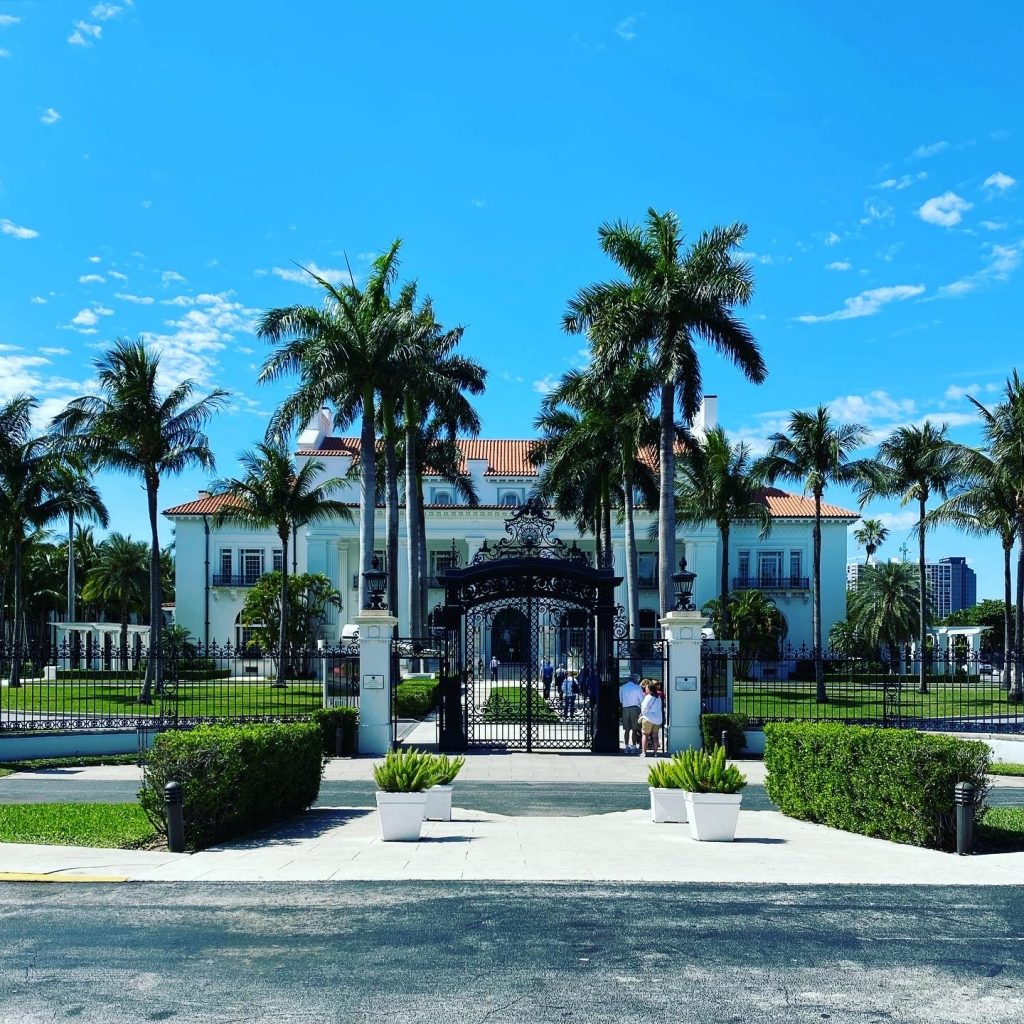 The museum is lovely with all of the grandeur and history one might expect. You can do the self-guided tour with accompanying brochure or the audio headset version. There are also tours throughout the day. Admission is $18.
What one might not expect to see is Flagler's private railcar, Railcar No. 91, sitting in the middle of the Flagler Kenan Pavilion. Used to survey his railroad empire, the railcar is fully intact and open for guests to tour. Afternoon tea is also served within the Pavilion, which overlooks the water.
Guests can enjoy this lovely museum in one to two hours. Flagler's life included a few details you will not be hearing about on the tour:
Standard Oil, which Flagler created and ran with John D. Rockefeller, was the largest and most profitable corporation in the world for more than a century. But ultimately the government deemed it a monopoly and broke it up into 34 new companies.
Flagler first discovered Florida when his physician advised taking his wife to a warmer climate for the winter. She died shortly after.
He returned to Florida with his second wife and ultimately built the Ponce de Leon Hotel (now Flagler College).
A doctor friend of Flagler's allegedly declared his second wife insane. She was in and out of mental institutions for the rest of her life.
Flagler began an affair with Mary Lily Kenan while still married. She was almost 40 years his junior.
He reportedly bribed the Florida Legislature and governor to pass a law that made incurable insanity grounds for divorce, opening the way for Flagler to remarry.
Flagler tragically died in 1913, days after falling down a marble staircase at Whitehall.
He bequeathed a large portion of his estate to a "niece" who was allegedly a child born out of wedlock.
Flagler's third wife died in 1917 under evidently suspicious circumstances. See: The Tragic Mistress of Whitehall.
I don't know how to marry this concept of flawed characters with a place as pristine as Whitehall, but it could do wonders for tourism. I've studied Flagler previously, and he's quite an interesting character. I get that the museum may not want to share these salacious details, but I would love to see his story (thorns and all) in the mainstream someday. If Hamilton* has proven anything, it is that our American heroes are far more interesting and beloved when they are real.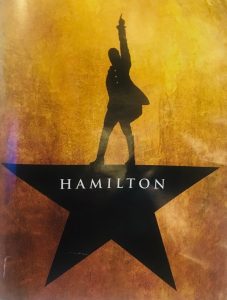 For Your Consideration
I do not tend to write reviews for places I would not recommend. I find no joy in bashing hotels or restaurants, though I do try to offer constructive feedback when appropriate. We also stayed at a Marriott while in Miami, and I have had both good and bad experiences with the brand. I recently experienced their "carry-out" style room service on two occasions. This is where they individually wrap every food item in plastic boxes and consider this room service. In lieu of a pot of coffee, you get two paper cups with lids and the accompanying condiments. Not only is the food subpar based on the items steaming away during delivery (for which the result tends to be a soggy mess), but the amount of garbage generated is unimaginable. In a world where towns are outlawing plastic bags, this practice needs to end.
Back at the Brazilian Court, we received piping hot burgers poolside, and all seemed right in the world—until we went to shower. Again. I don't know what the problem was, but our shower had an issue with a lack of hot water throughout our stay. From what I have read recently, other reviewers have also experienced the same thing. My husband put it rather succinctly when he stated, "At these prices, I'd suggest investing in a booster heater."
If You Go
Consider the Brazilian Court in the summer months (June through September), where the same luxury studio goes for only $349 per night (before taxes). Or better yet, get the "Florida Resident Rate" this time of year for $297 per night.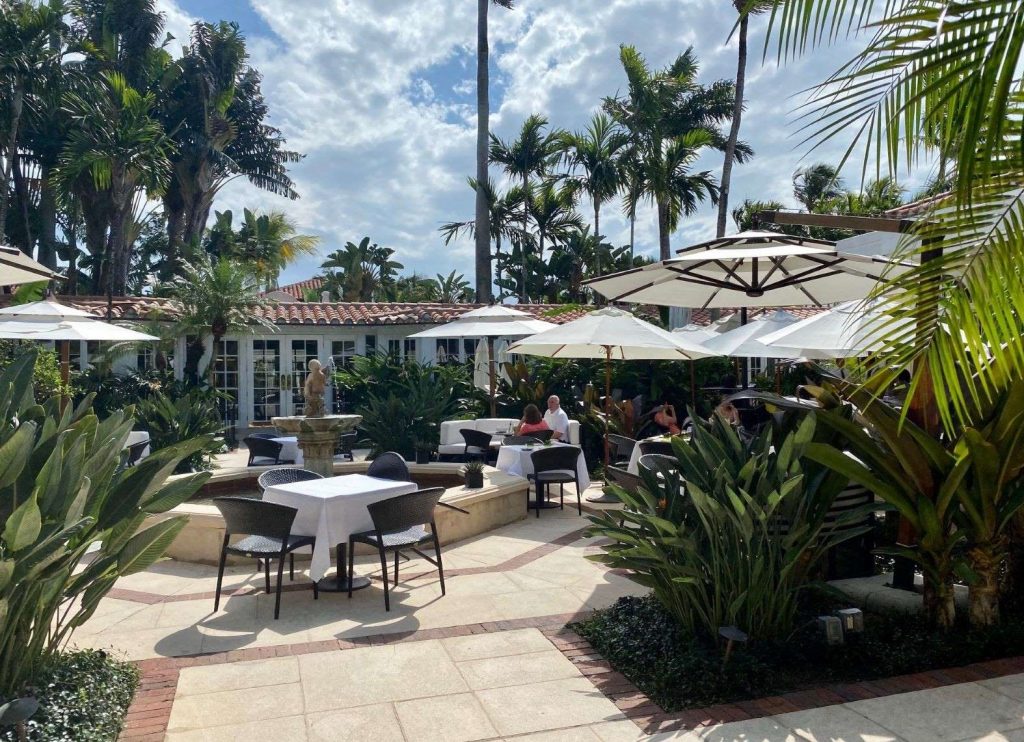 I don't want to seem tone-deaf about travel fears related to the 2019 coronavirus. At the time of this post, there has been no ban on travel within the US. Things can change rapidly, but the consensus among most levelheaded travelers regarding the coronavirus is to do your homework and try to focus on the facts vs. Facebook.
*Hamilton the musical has grossed $500 million to date.