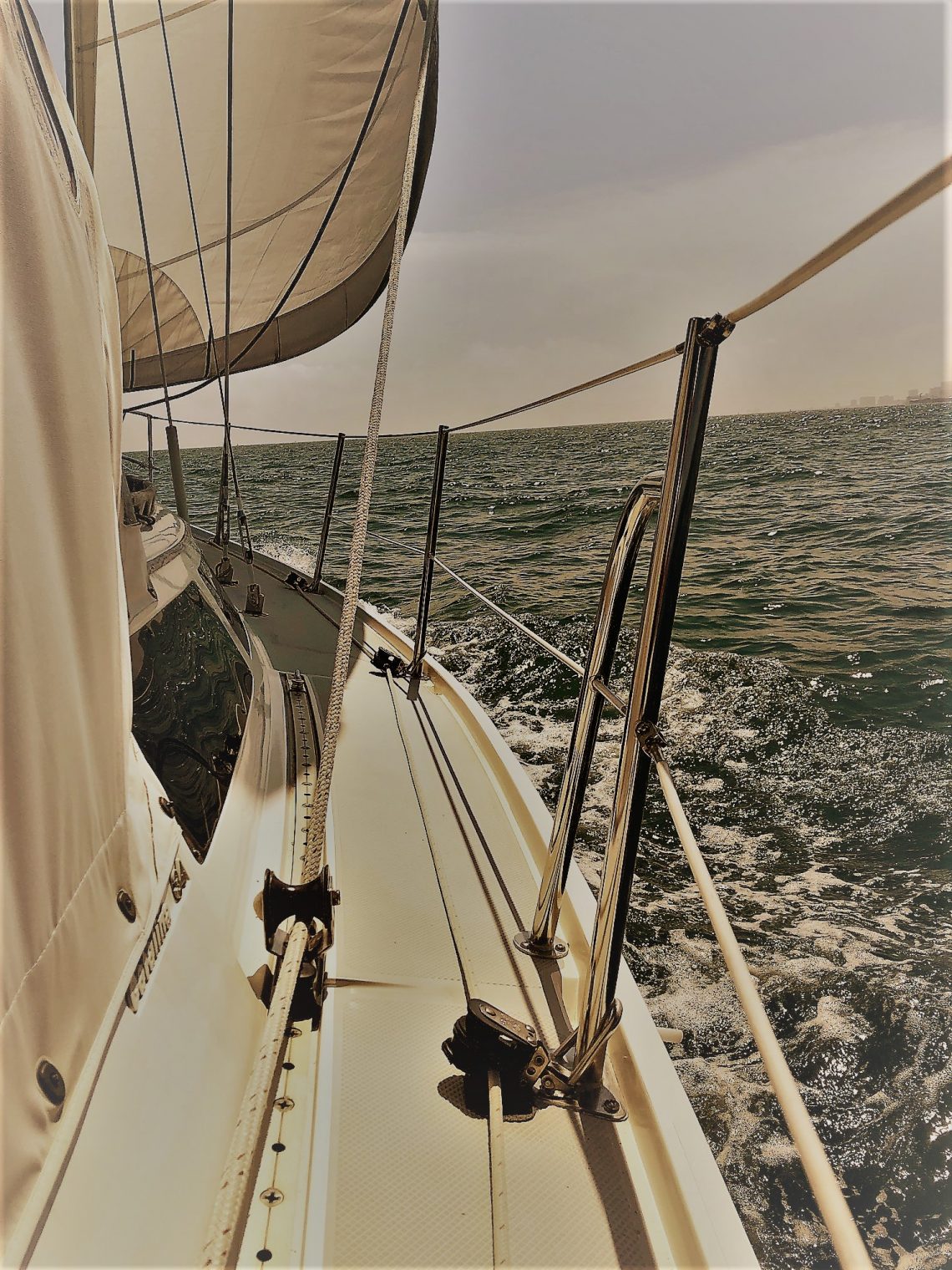 Carrying On at the Seashore (Cape May, Margate, Atlantic City, NJ) | Summer 2019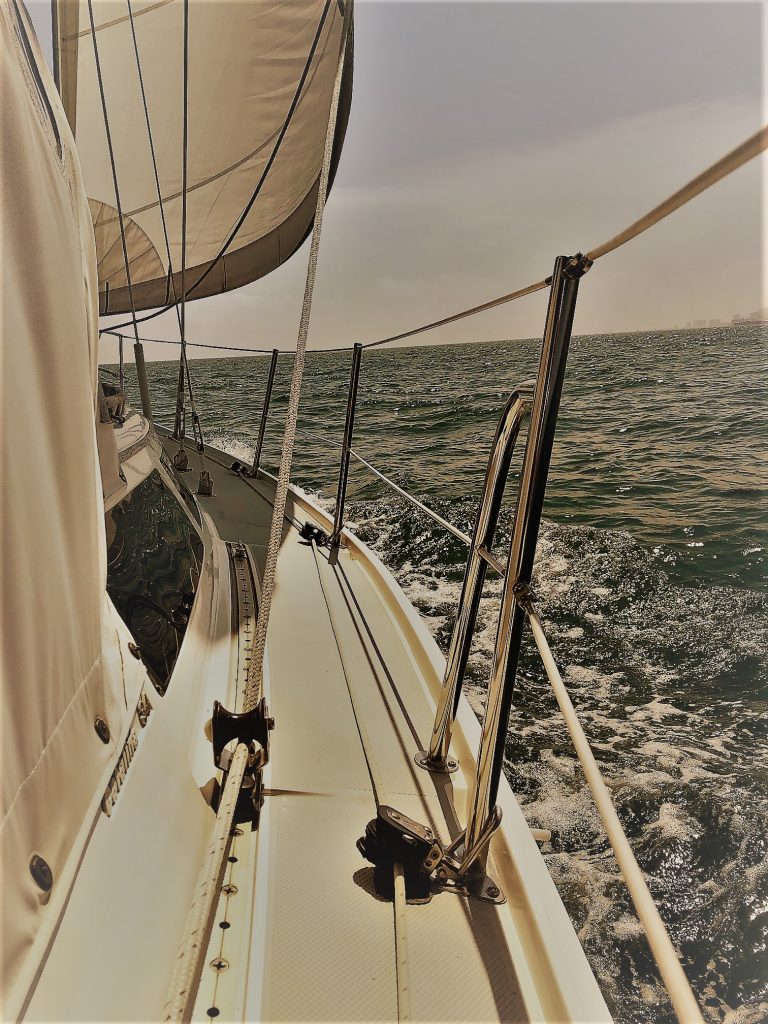 Depending on where you live in the U.S., ocean towns are generally referred to as "the beach," "the shore," or "the coast". In our house, my husband lovingly calls this region "the seashore" (a holdover from vacationing along the southern New Jersey coast since age three). We both now hilariously refer to this region as "the seashore."
Let's Begin with the Positives
Cape May, located on the southernmost tip of the New Jersey coast, is one of the oldest seaside resort areas in America and offers a charming combination of beach and history. Beautifully restored Victorian homes line the streets and the coast―some homes are privately owned, others are available to rent, and a few are bed-and-breakfasts, shops, and even restaurants. One of our favorites is The Virginia Hotel.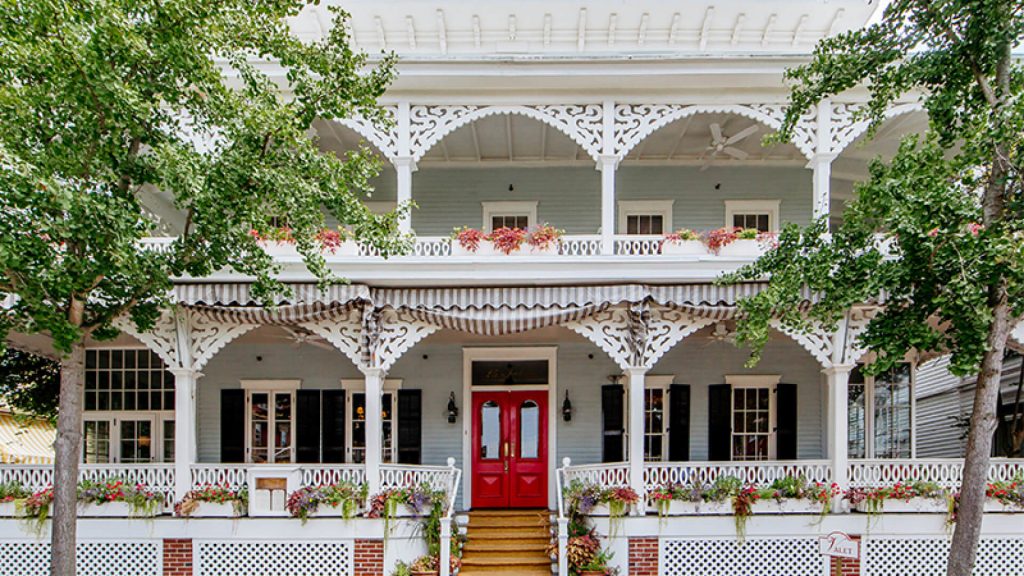 The Virginia Hotel is an impeccably restored 1879 Victorian building. It offers 24 unique guest rooms, but we go there to carry on at the bar in the Ebbitt Room. (Thank God that Uber is now widely available at the seashore.)
Whether you're lounging by the fire while enjoying the piano or sipping drinks outside on the porch, the Ebbitt Room offers fantastic cocktails in an elegant, quintessentially Cape May atmosphere.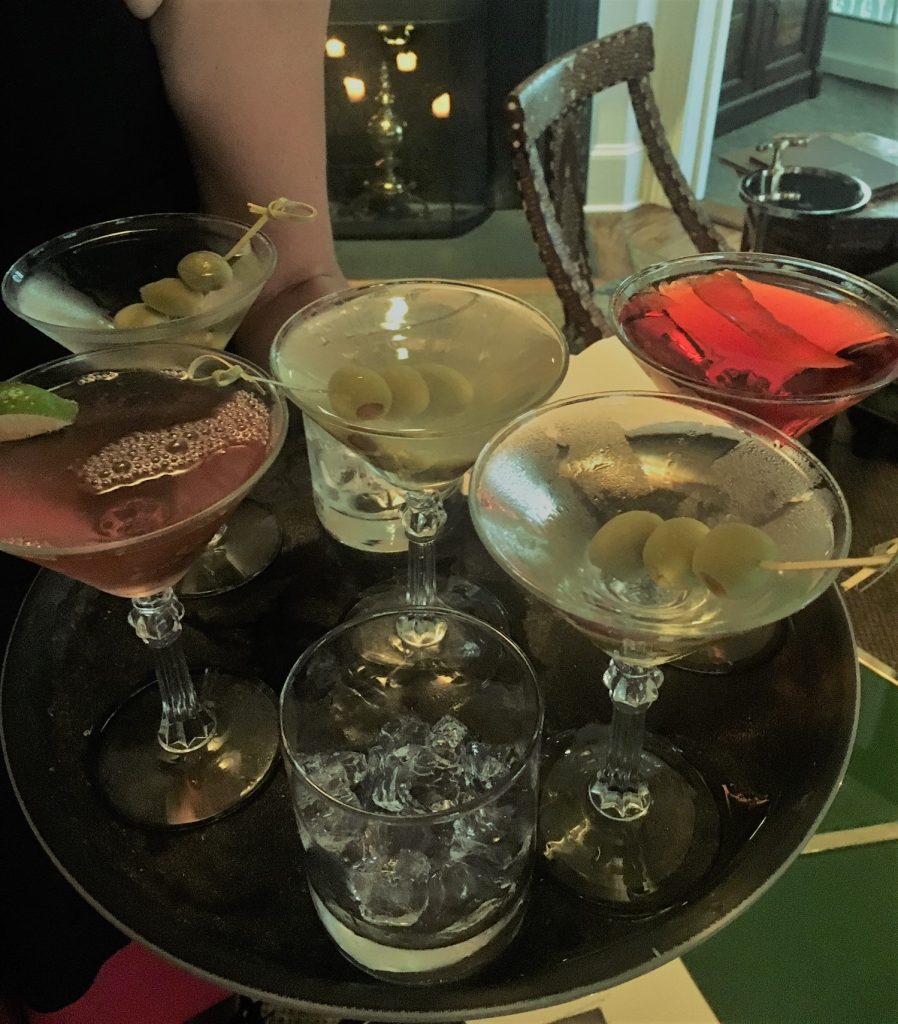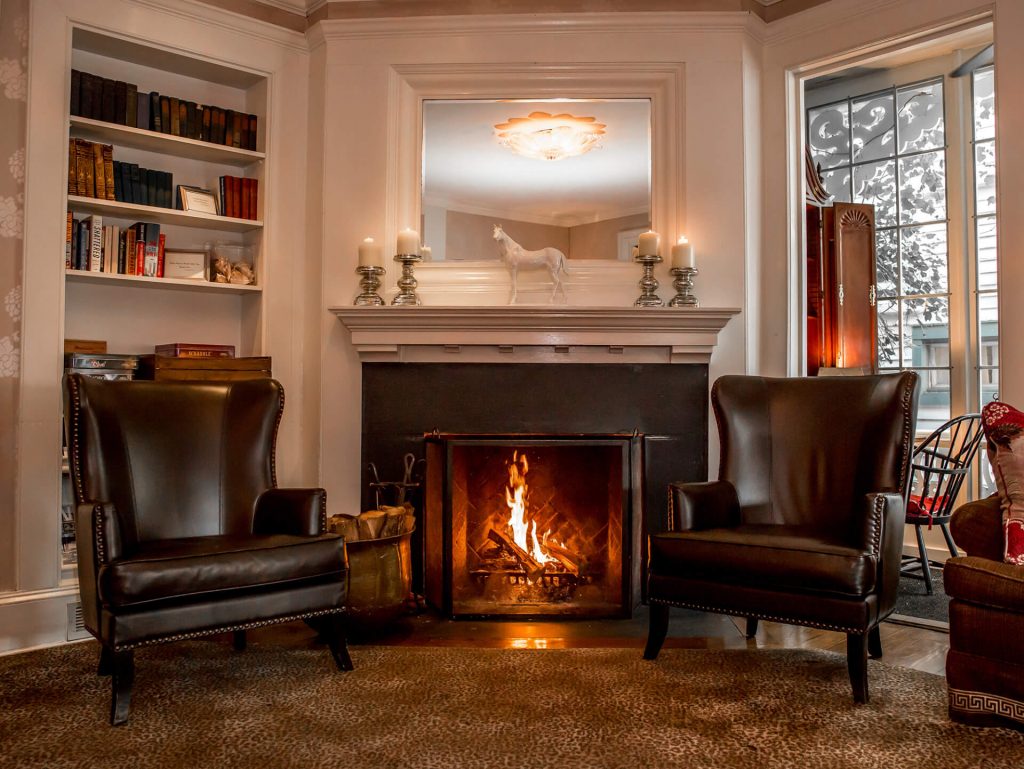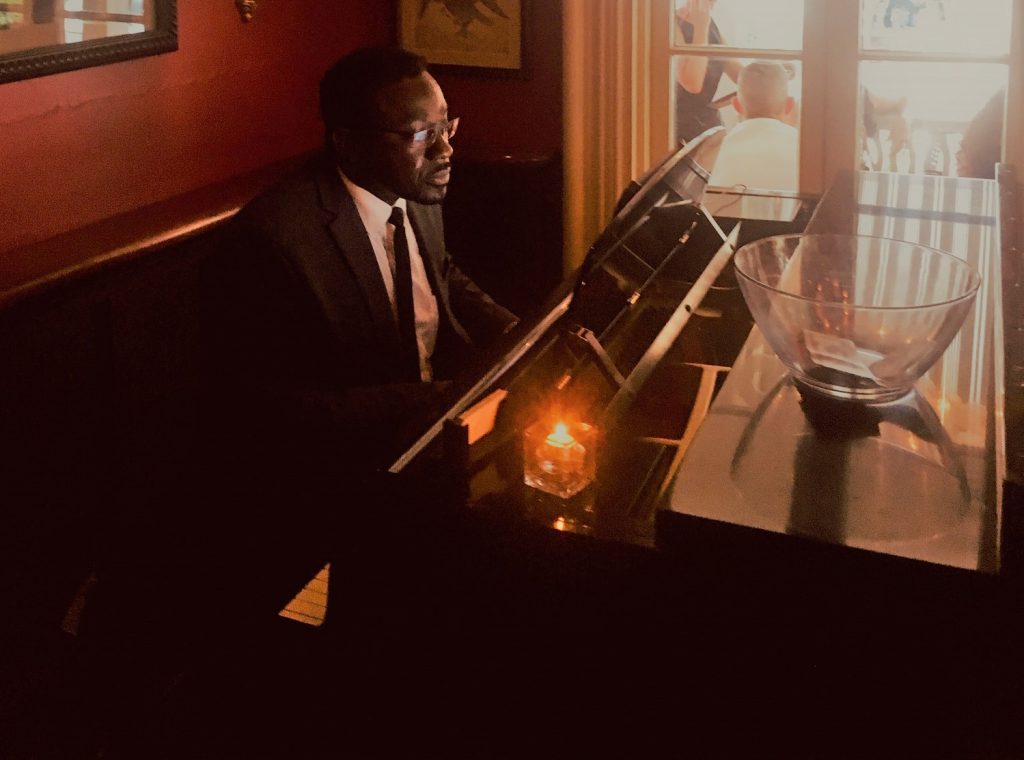 Although some shore towns have mediocre food offerings, Cape May boasts many great restaurants. One of our most cherished is the classic Washington Inn.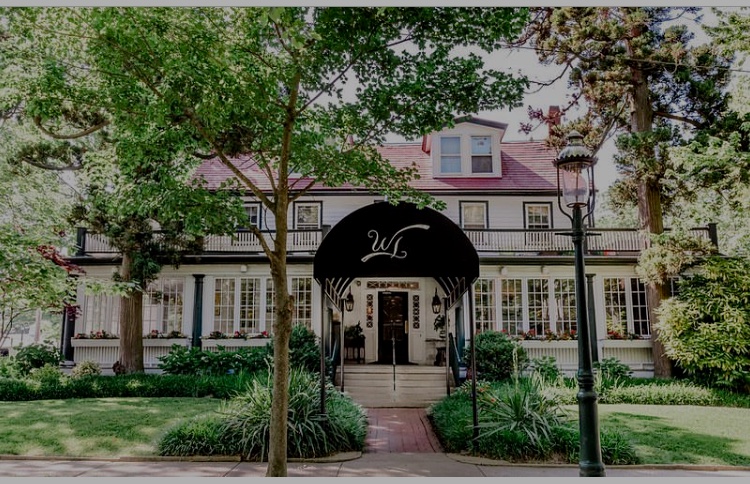 Constructed in 1846, the Washington Inn once offered guests a place to stay but now functions solely as a restaurant. It features a variety of rooms for dining (our favorite is the enclosed porch), and a wine cellar is even available for private parties.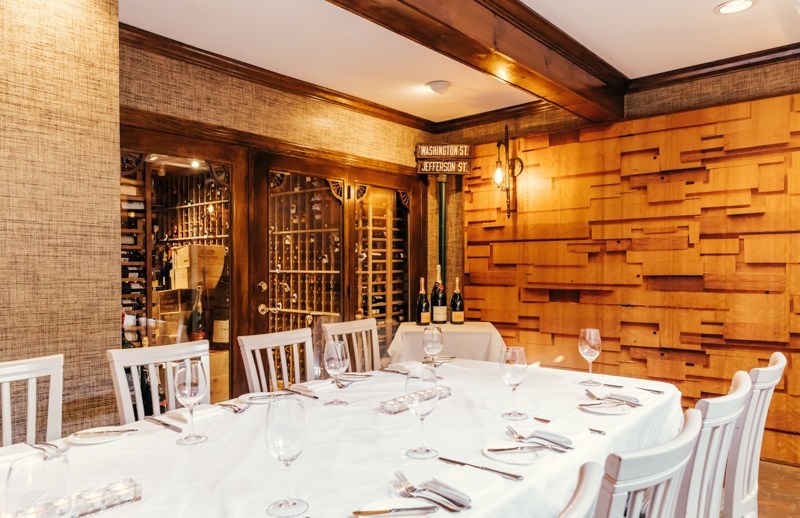 The reason we go there, though, is for the food. Let me tell you about a few of our favorites:
Cape May salt oysters―you can't go to Cape May and not have Cape May salts! ($2.50 each)
Washington Inn crab cakes—roasted corn salsa, red pepper aioli, chunky scallion mash, and seasonal vegetables ($34)
Seafood cioppino—clams, shrimp, scallops, fish, spicy tomato broth, garlic aioli, and toasted focaccia ($31)
Braised Creekstone Ranch short ribs—grits, bacon marmalade, horseradish cream, and seasonal vegetables ($35)

Leaving Cape May and heading north to Margate, we come to another favorite haunt: Steve & Cookies. Where we go to the Ebbitt Room to drink and the Washington Inn to eat, but we go to Steve & Cookie's to do both.
In our prized corner of the bar, you'll find us gabbing with the beloved bartender Gayle and enjoying a Belvedere martini ($17) and Tito's cosmo ($15―hubby likes it light on the cranberry, please). We've eaten the menu over the years, but we now get the same thing almost every time:
For me: Dunedin 12oz. veal chop Milanese—arugula, cherry tomatoes, jalapenos, pecorino Romano cheese, and lemon vinaigrette ($41).
For hubby: Seafood pan roast—lobster, shrimp, scallops and crab with a light sauce over Basmati rice ($38).
Our go-to starters vary:
Daily selection of East and West Coast oysters MP
Steamed littleneck clams—clam broth and drawn butter ($14)
Fried oysters over grilled romaine—roasted garlic aioli and corn bread croutons ($15)
Roasted beets—arugula, goat cheese, toasted pistachios, and lemon poppy seed vinaigrette ($12)
Other menu recommendations include:
Jumbo lump crab cakes—vegetable slaw, remoulade, and sriracha ($34)
Warner's bouillabaisse—shrimp, scallops, crabmeat, fish, whole clams, Pernod and saffron broth, Tuscan bread, and saffron aioli ($39)
Roasted, crispy half duck—blueberry sauce, and Jersey corn pudding ($30; I skip the sauce)
Breakaway farms beef meatloaf—smashed potatoes, peas, carrots, and pan gravy ($19)
They also have live piano music every night right off the bar. (No surprise, we've been known to take a spin or two.)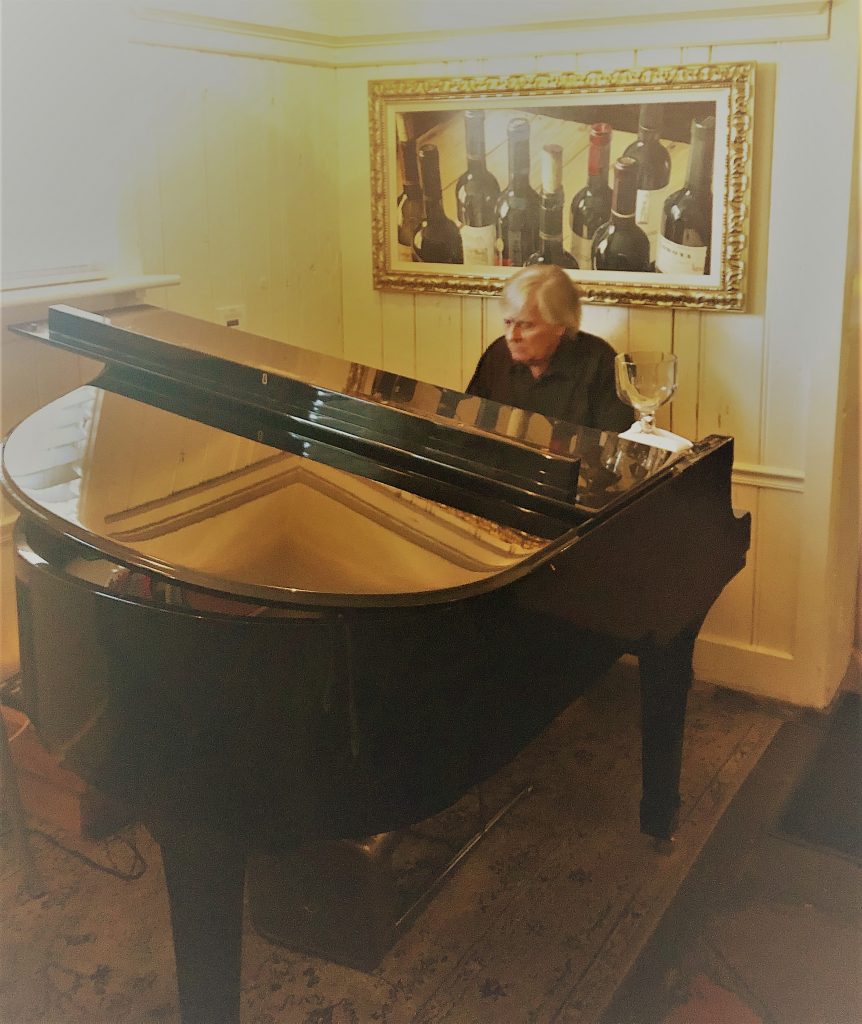 Moving on to other seashore amusements, we turn to the two things that bring most vacationers to Atlantic City: gambling and shopping. My husband and I have little interest in either. I do love to entertain, though, and he loves to sail. And so we stumbled onto Captain Ken of the Summer Breeze some 10 years ago and have been carrying on with him ever since.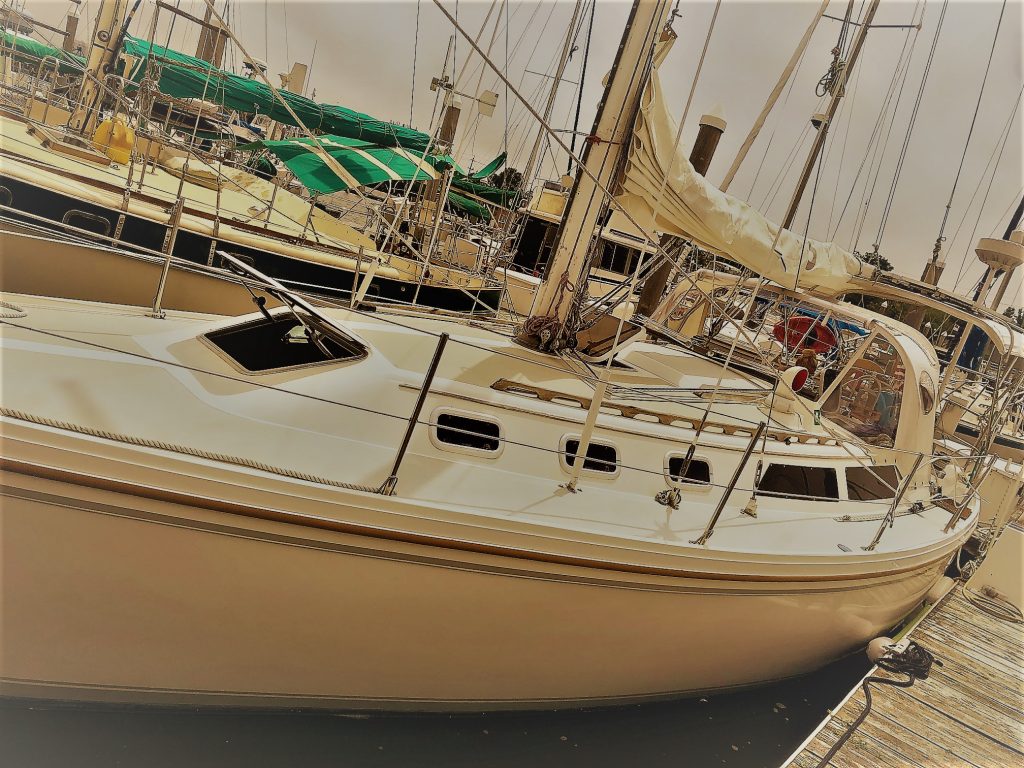 The Summer Breeze, a 34-ft. Catalina, is a private charter for up to six guests. It's a three-hour tour, and unlike the Skipper, Captain Ken is a master at navigating the Atlantic Ocean, so you can make the most of your sail. For example, if it's rough offshore, he advises sailing around the back bay in the calmer waters. Conversely, if it's an incredibly hot day, you want to be out in the ocean.
To make the most of our time, I prepare yummy munchies in Chinese takeout containers. (The food has to be easy to enjoy on a boat, so we bring sliced meats and cheeses and pasta salads; my favorite is Ina Garten's pasta, pesto, and peas.) I pack plastic wine glasses and several bottles of icy cold rosé.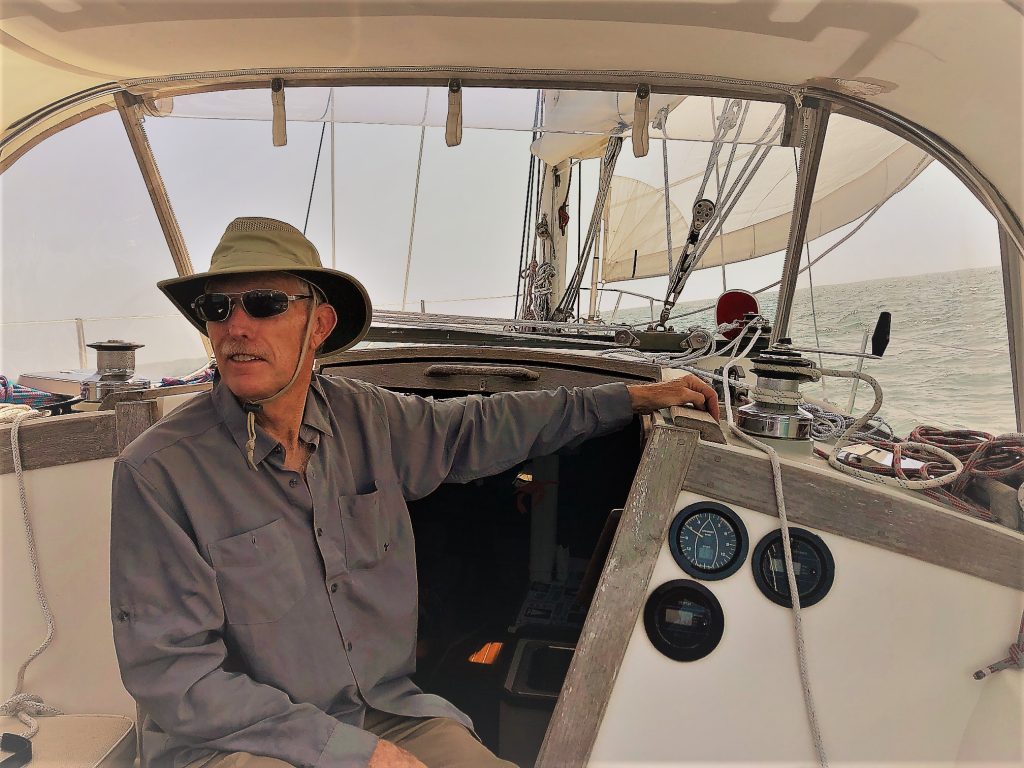 Captain Ken makes sure everyone who wants to participate gets a chance to toss the lines, trim the sails, and even take the helm. It's not uncommon to see dolphins while sailing. I tend to just relax and take it all in.
The Summer Breeze charter costs $360 (before tip).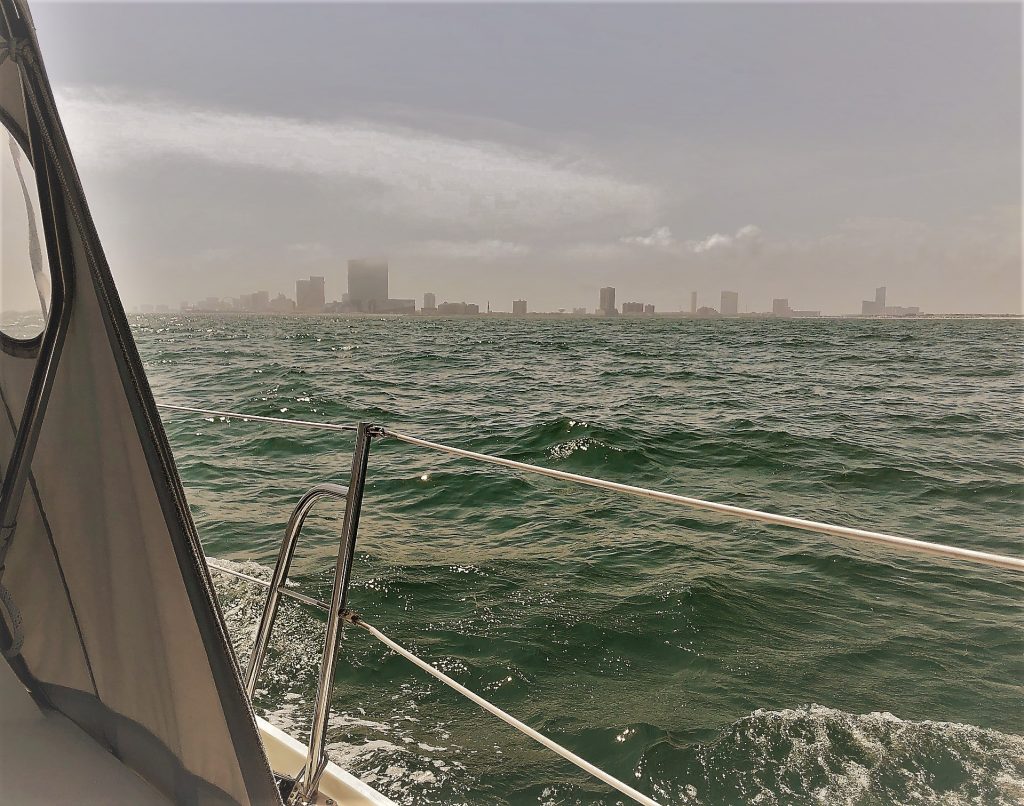 For Your Consideration
Nobody on the road
Nobody on the beach
I feel it in the air
The summer's out of reach
―Don Henley

For all intents and purposes, high season at the seashore is not Memorial Day to Labor Day but the eight weeks of July 1–August 30. There are a variety of theories for why this is the case. Most, like myself, assume it's because children are more involved in numerous activities at home. (At one time, the first day of school also meant the first day of soccer―but it's not so anymore.)
If you can get to the seashore during the months that bookend the high season—May, June, September, and October—it is a glorious time to be here. The beaches are quiet, the streets and boardwalks are safe for bicycling, restaurant reservations abound, rental properties are cheaper, and local businesses are open and hungry for your patronage.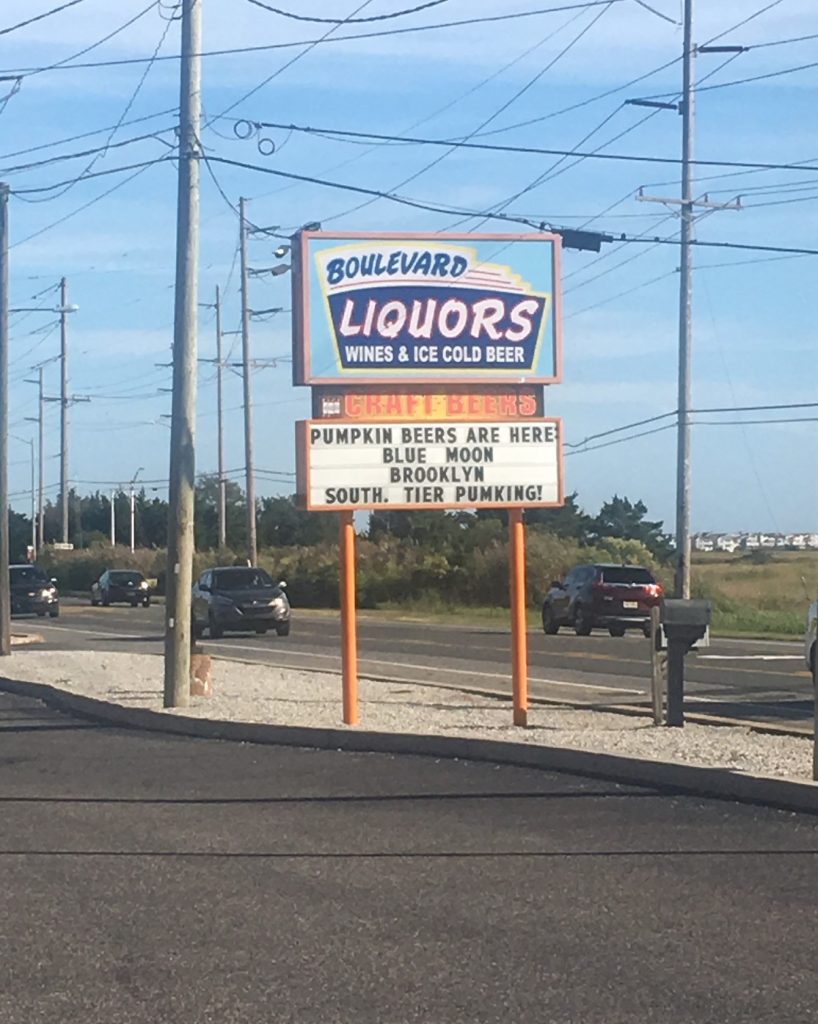 On a side note, it never ceases to amaze me when friends winterize their shore houses the day after Labor Day, stock up pumpkins and mums, and then complain to me in January that the winter is never-ending.
If You Go
An amusing hierarchy exists among those who frequent this seashore region. (Please keep in mind that we're talking about some vacationers, not all, obviously.) Those who live here year-round consider themselves to be the chosen few. Below them are those who own homes but only vacation in the summer. Then are those who (gasp) rent seasonally. Behind them are those who have weekly rentals. And finally come the lowly day trippers (a.k.a., shoobies).
Lest we blame the current population for this caste system, the term shoobie originated in the late 1800s and was derived from day trippers whose ticket price for the train to the New Jersey beaches included a boxed lunch packed in a shoebox.*
But, please, don't get it twisted; the seashore is for everyone.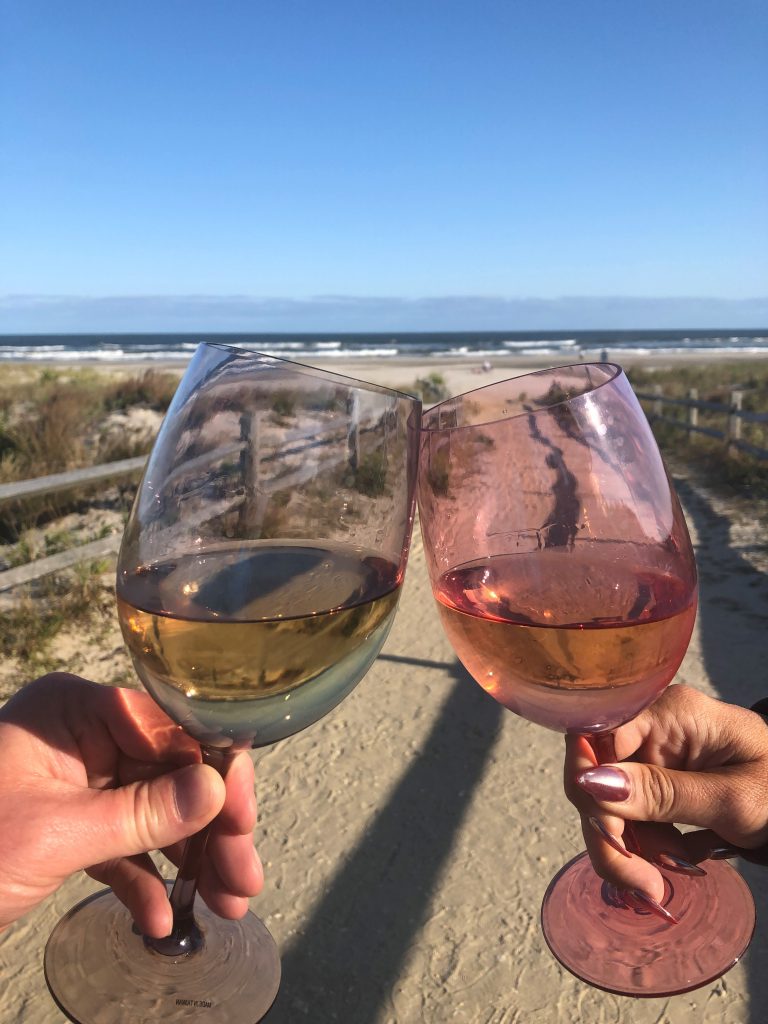 *Zimmer, Ben (August 5, 2010). "Beach-Blanket Lingo." The New York Times Magazine.