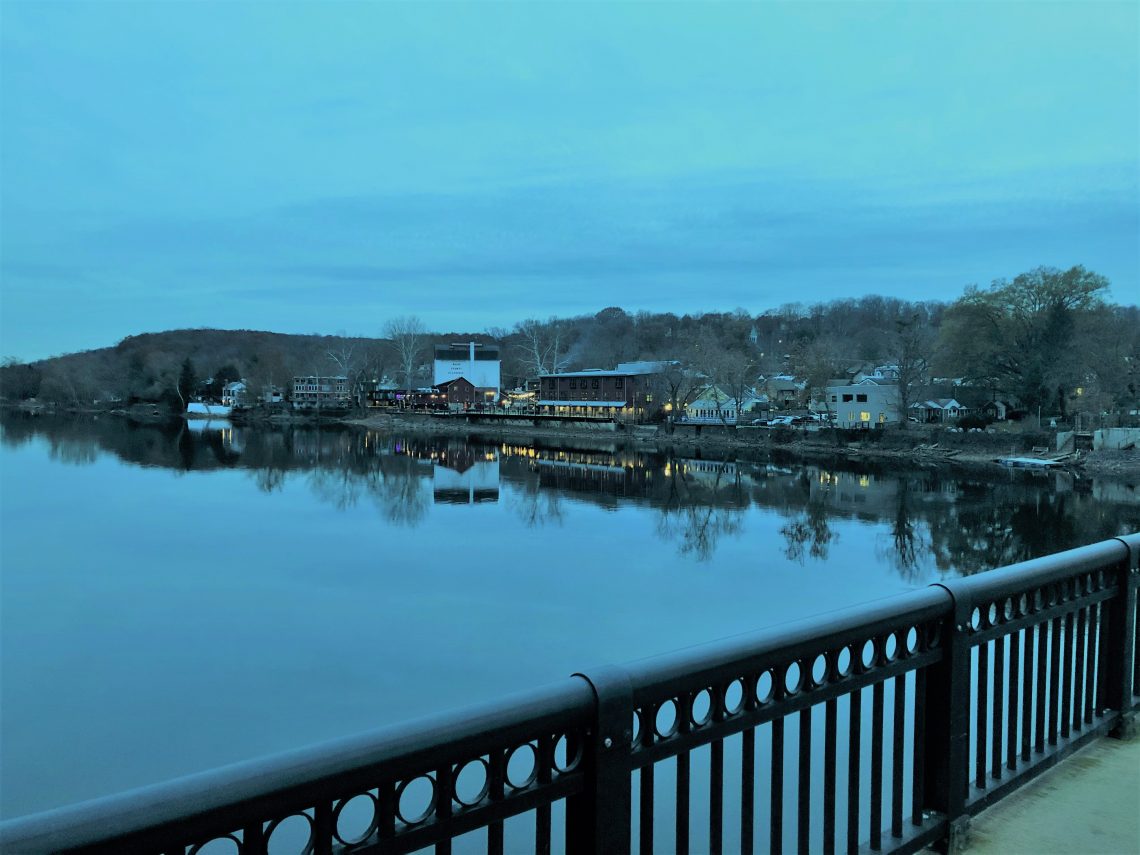 Carrying On in New Hope (New Hope, PA) | Fall 2019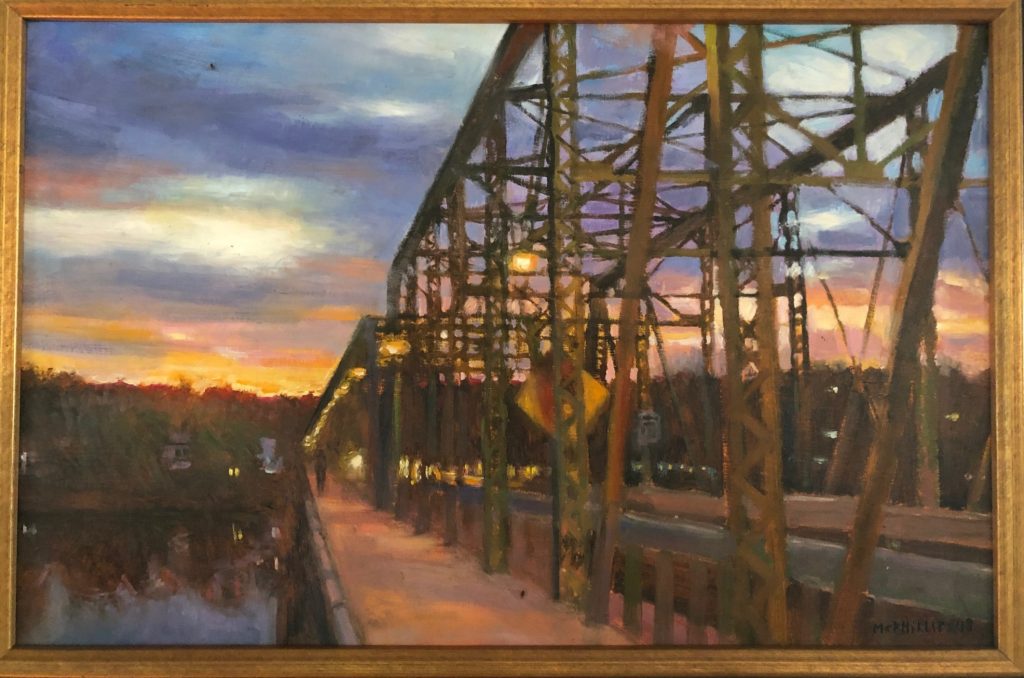 I have become quite a fan over the last few years of the New Hope, PA/Lambertville, NJ region. In this area of the country, "the city" refers to New York City, and Philadelphia is known as "downtown." Regardless of where you are coming from, both towns offer so much to enjoy for a quick weekend getaway.
There are definitely places to see—those quaint little shops and art galleries that line the streets, and other more commercial endeavors I might skip. In general, we love to take in both sides of the Delaware River, staying on one side and eating and cocktailing on the other. (This was only difficult one year when it poured our entire trip.) The New Hope–Lambertville Bridge is easy to cross by foot and was lovely on our recent autumn evening.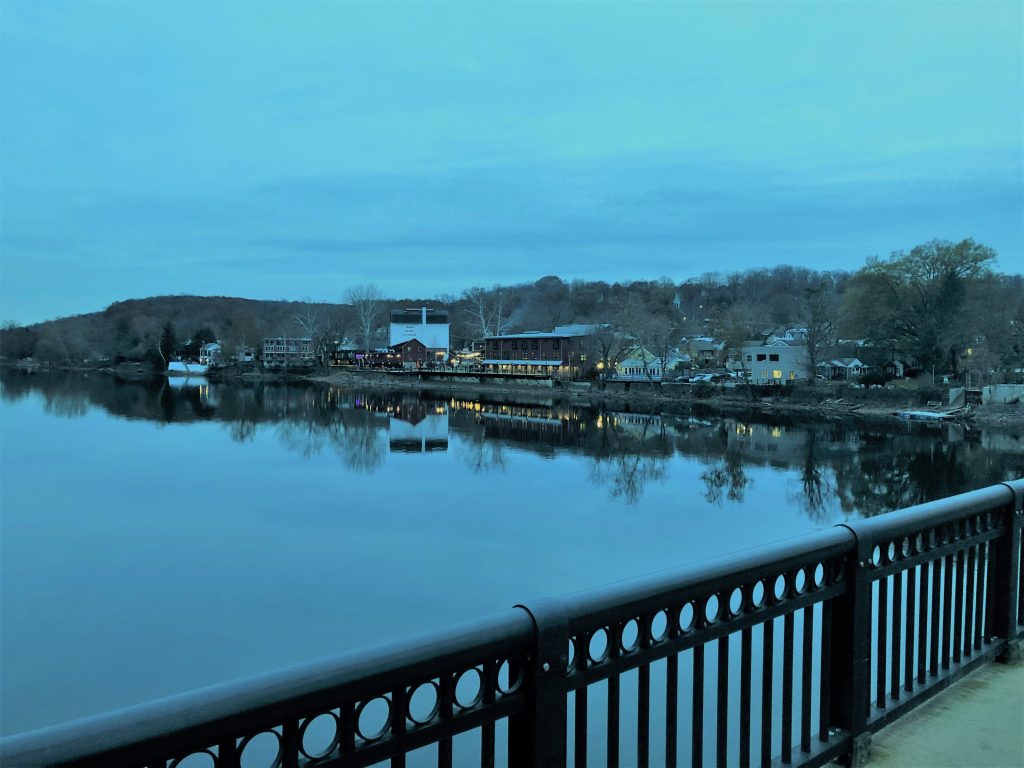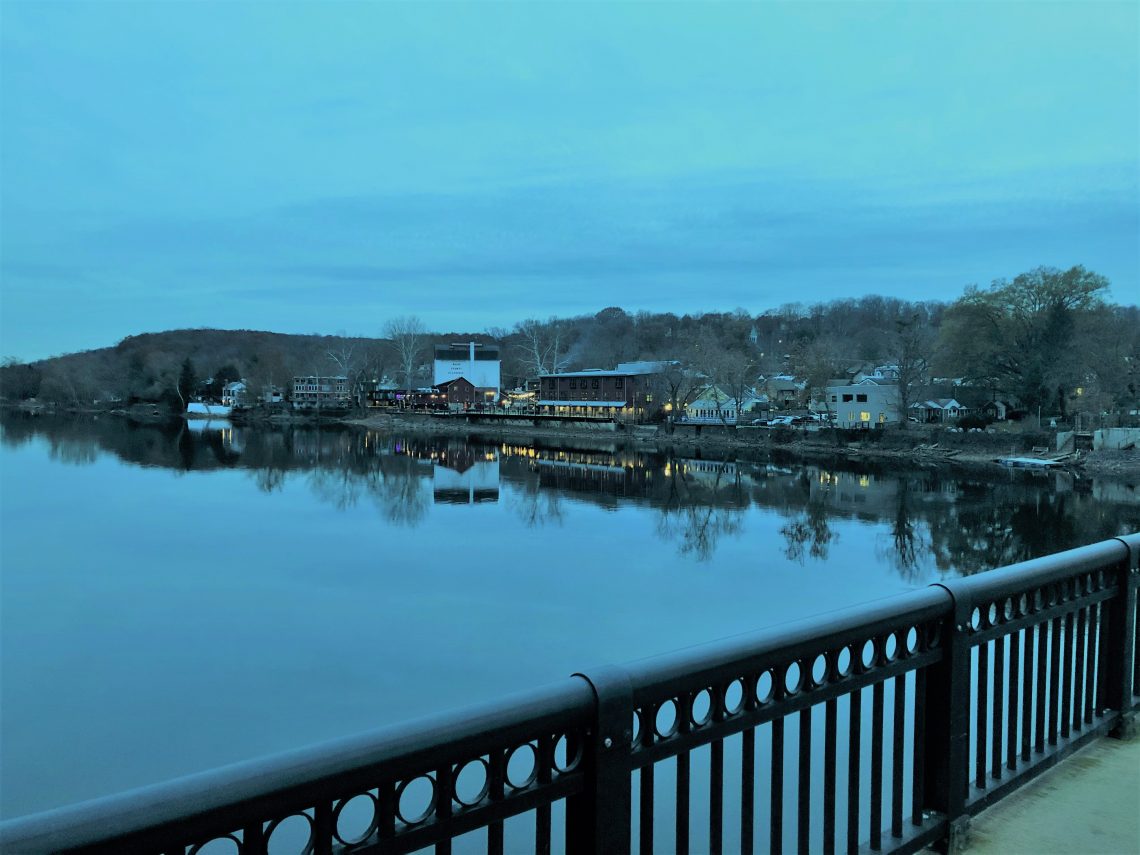 Let's Begin with the Positives

The Logan Inn is a small hotel with 16 modern rooms averaging $200–225 (low season) and $300–325 (high season) per night depending on the time of year and whether you prefer a queen or king. This place has so much to offer. It is super convenient to everything as it's located right in the heart of New Hope. Let the complimentary valet park your car and leave it for the duration. The well-appointed rooms do not require the typical two-night minimum.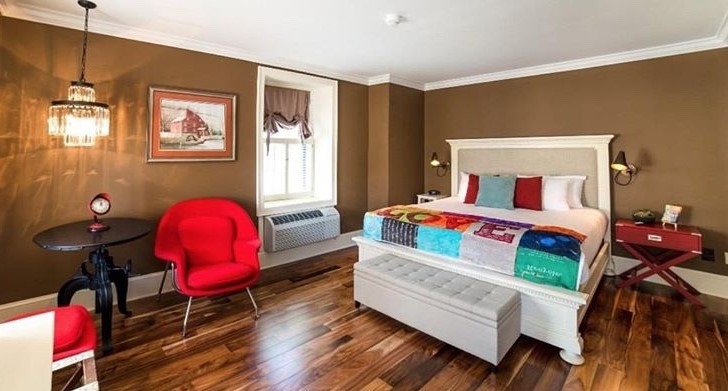 Our last stay at the Logan Inn was during the infamous washout when it did not stop raining the entire weekend. We ran back to the hotel in the rain to have a nightcap after dinner. When we arrived, we were delighted to find a party had spontaneously broken out. There was a live band in the bar, and the crowd was going crazy. We had a totally unexpected yet fabulous time carrying on.

Checking out on Sunday (when it was still raining), we decided to just have breakfast at the bar. Another surprise awaited us: a jazz brunch featuring a fantastic three-piece ensemble—the Dave Dales Trio. Though it is nice to try a variety of different places in New Hope, given the weather, we were grateful the Logan Inn offered so much under one roof.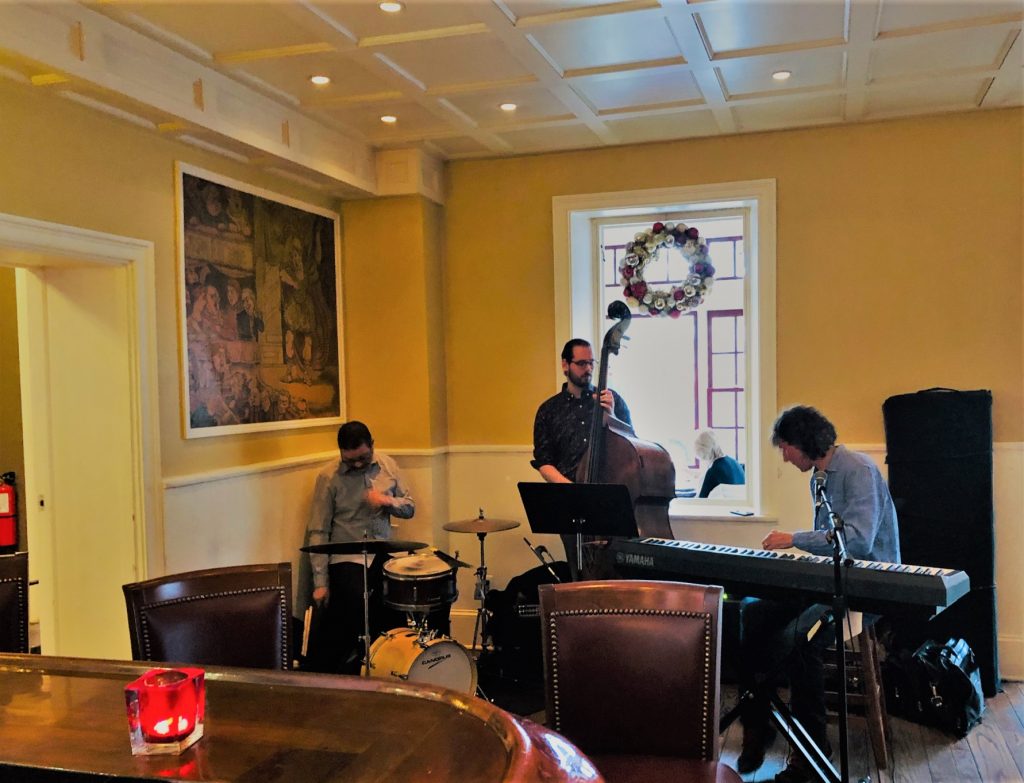 Nuture Spa moved to New Hope in 2018 and in doing so completely renovated the historic building it occupies. When we entered, we saw the impressive retail area and met the warm and inviting reception staff. My husband and I elected to do the 90-minute balancing scrub and wrap ($175). It was fantastic (a special shout-out to my therapist Nicole).

The locker rooms are cozy and offer a steam room. There are multiple lounges and a fabulous rooftop terrace. When we were there, the spa was incredibly quiet. We felt as though we had the entire place to ourselves which was just the relaxation we were looking for.

This summer we visited the Inn at Bowman's Hill, a beautiful bed and breakfast two miles from New Hope. Some may consider that a bit far given the country roads, but I would suggest anchoring at the inn and enjoying all it has to offer—it's a beautiful five-acre gated estate. Named one of the "Top 10 Most Romantic Bed & Breakfasts in the Nation" by five different organizations, including Forbes Traveler and TripAdvisor, the inn offers lovely gardens, a pond, and a swimming pool for guests to enjoy.

Typically, when we do B&Bs, we avoid the main manor home and try to opt for a cottage if one is available. I am not a fan of the need to tiptoe to bed (or dampen other carrying-on we might enjoy) to avoid disturbing guests. But the Inn at Bowman's Hill only has eight rooms, and they are huge and situated away from each other so as to provide total privacy.

We stayed in the General Washington suite, which had a fireplace, a balcony, and a modern bathroom, including a large shower and a heated whirlpool tub for two.

From the reviews, as well as what we witnessed on our stay, there are a ton of repeat guests—they love the place as well as the owner Mike and his staff members Louisa and Anastasio. Not only do the their names appear often in guest reviews, but we also saw multiple occasions where guests were hugging and gushing with Mike and Louisa with total abandon. (We actually felt like we were intruding on their moment.) I kid, but it was nice to see the relationships that have formed over the years. Finally, I need to mention the absolute best breakfast I have ever had at a B&B: Eggs Benedict made with fresh eggs from their own free-range chickens.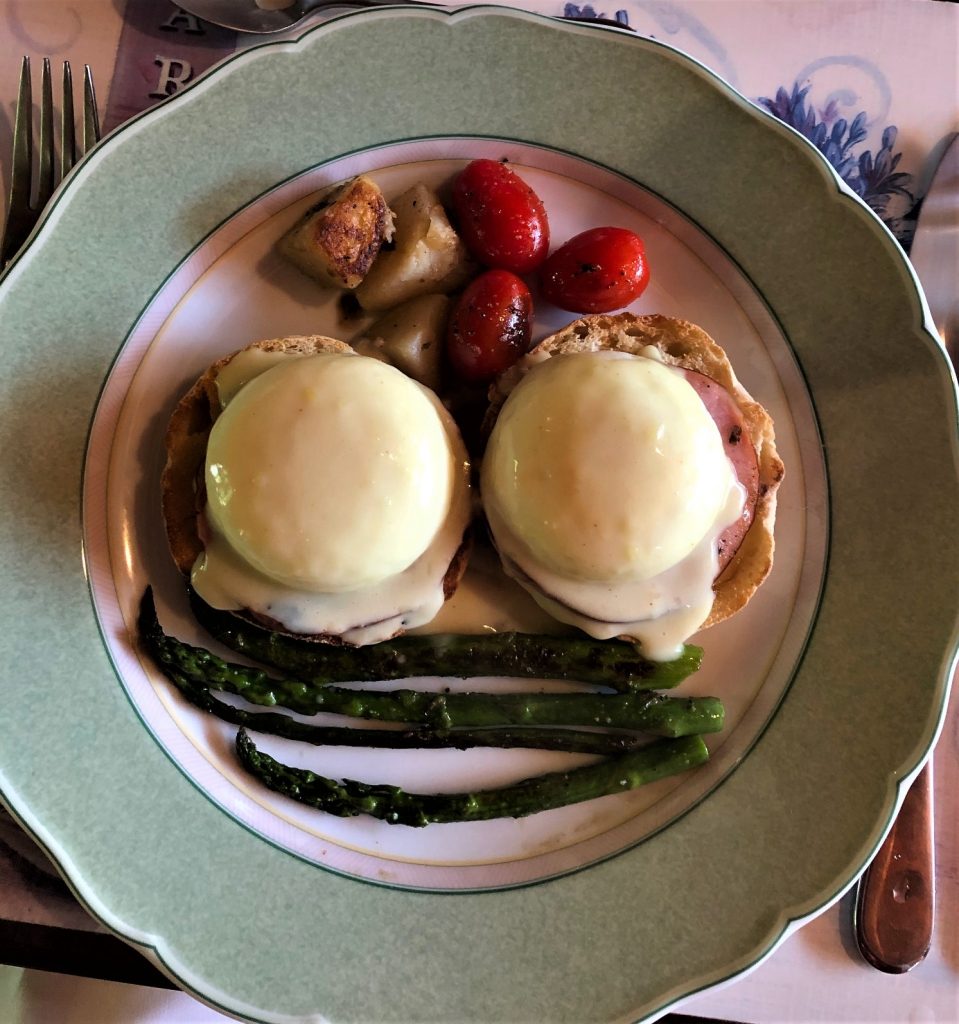 For Your Consideration

The Logan Inn is currently undergoing a multimillion-dollar addition, and though this will surely provide additional perks they will provide in the future, be sure to ask about construction when booking.
At Nurture Spa, I was a bit surprised that for all the fabulous space they've incorporated to encourage guests to linger and enjoy, they do not offer any snack options (for purchase), such as salads or crudités. Nor do they offer anything beyond coffee or tea. I realize the concept is to encourage relaxation, but a glass of wine or champagne is quite common in most spas these days. They do allow guests to BYOB and have wine glasses and flutes, which is a nice alternative.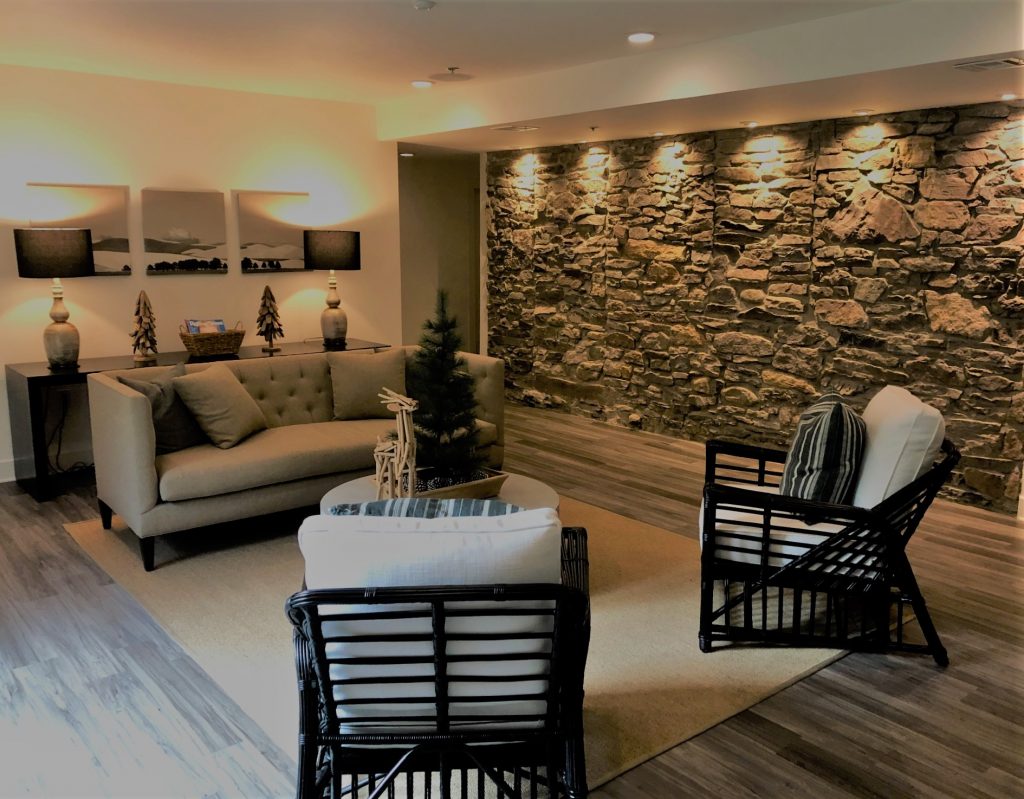 Many of the aforementioned regular guests at the Inn at Bowman's Hill are from New York City. I mention this because of their cost of living—it is no wonder that they do not blink an eye at the nightly rate of $575–$875 (with typically a two-night minimum). At that price point, I'd like to see the inn address a few hiccups: a non-functioning showerhead and too few lounge chairs at the pool. And to return to my original theory of enjoying the property more, I'd love to see an honor bar so that guests can carry on without having to leave or bother the staff. (We experienced this at Grace Winery B&B a few years ago.)

Uber is still spotty in this region, but it is slowly improving. We actually had dinner at Bowman's Tavern down the road. The Inn at Bowman's Hill had given us a $50 gift certificate, which was very kind. The highlight of the night was the live music—so much fun.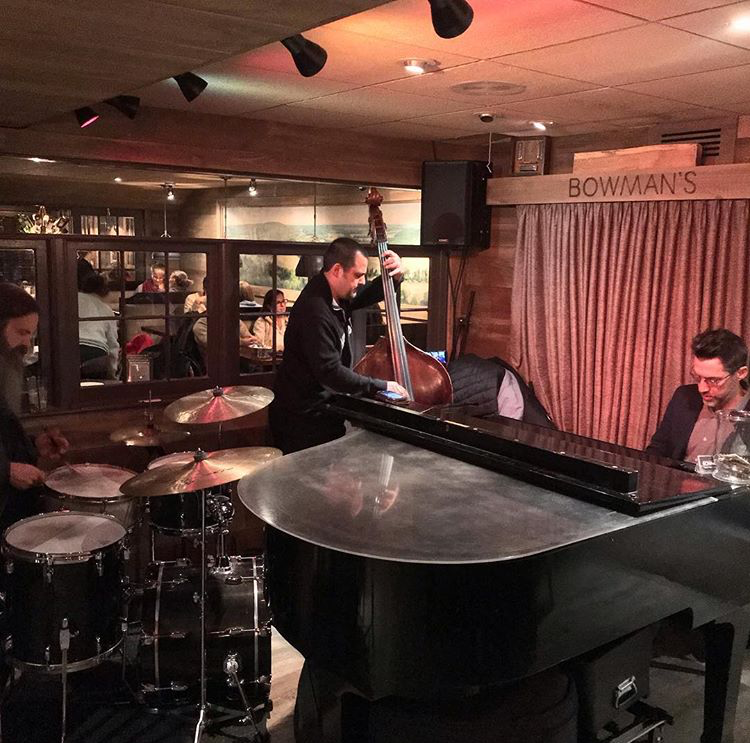 If You Go

This region is generally casual and best enjoyed on foot—leave the stilettos at home.
Try to work your schedule around the weather if possible. Expecting rain? Spend the day at Nuture Spa and carry on the following day.
If you're going in the colder months, layer: cozy fireplaces and wood-burning stoves abound, but it can get toasty.